Registration is now open for the 2024 St. Thomas International Regatta (STIR) (www.yachtscoring.com/emenu.cfm?eid=16227), set for Easter Weekend, March 29-31, 2024. First held in October 1974 and started by St. Thomas Yacht Club (STYC) organizers to attract top international sailors to race in ideal sailing conditions, STIR continues to be the destination for world-class racing. The chance to trade tacks and tactics with professional crews and talented weekend warriors on professionally set round-the-island and round-the-buoy courses attracts first-timers and keeps long-time competitors coming back. What is more, registration is also open for the Round the Rocks Race (RTR) (www.yachtscoring.com/emenu.cfm?eid=16226), which will circumnavigate the neighboring island of St. John on March 28.
RTR is a terrific opportunity to tune up for STIR and provides an additional chance to land a podium finish. Add the one-stop venue at the St. Thomas Yacht Club, which celebrates 60 years in 2024, with its quintessential beachfront Caribbean vibe and organizers 'can do' attitude toward competitors, and it's easy to see how STIR earned its motto, "We Love It Here; You will too!"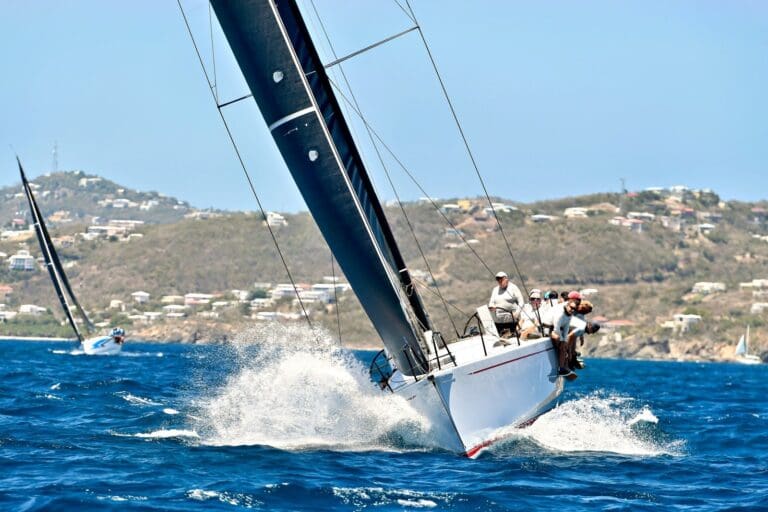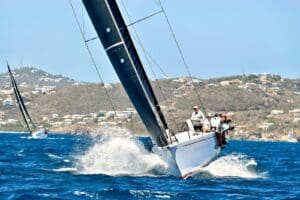 "For a half-century, STIR has been a beacon that attracts some of the best sailors, everyone from America's Cup, Olympic, and one-design World Champions to long-time podium-placing teams from the Caribbean and the U.S. with second and third generations as crew. The polish on this 'crown jewel' comes from professionally set courses by some of the best race management in the world matched with friendliness, hospitality and an equally popular club-run event ashore," said Pat Bailey, co-director of STIR 2024 with Greer Scholes. "We invite you to register now and race and celebrate with us in March."
45% Discount on Early Registration
Everyone is invited! STIR 2024 invites CSA (Caribbean Sailing Association-handicap rule), racing, cruising and bareboat classes; ORC; large Multihulls, Hobie Waves, and One-Design classes with a minimum length of 20 feet. Register now for STIR 2023 at www.yachtscoring.com/emenu.cfm?eid=16227yachtscoring.com/emenu.cfm?eID=15496. Pay only U.S. $200, or 45% off the regular entry fee, between now and Jan. 31, 2024. From Feb. 1 to March 28, 2024, the entry fee increases to U.S. $370. The entry fee for IC24s is U.S. $260 and for Hobie Waves is U.S. $180. A limited number of IC24s and Hobie Waves are available for charter.
Early bird registrants can win customized long-sleeve high-performance team shirts. The name of your registered vessel may be randomly drawn to win this highly coveted prize. The drawing will take place on Dec. 1, 2023.
Charter or BYOB
Chartering makes it especially easy to fly in, jump on a race-ready yacht and sail! Over half a dozen outfits are offering vessels to charter. for St. Thomas International Regatta STIR 2024.
One of these is the St. Thomas Sailing Center (STSC) (www.stthomassailingcenter.com/st-thomas-international-regatta), with its fleet of IC24s. There are a limited number of IC24s available for race charter for STIR 2024. The charter fee is U.S. $3,200 with sails.
The fee includes the use of an IC24 for the Friday through Sunday event, a practice day on Thursday, and a 30-day membership at the STYC. New for 2024, the STSC is introducing its 'STIR: Race with a Pro' option. A limited number of boats have been reserved to participate in this, with an onboard day-and-a-half coaching clinic on March 27 and 28.
Teams will practice with a professional coach, who will also race with them in St. Thomas International Regatta. The clinic portion will be mostly on-the-water practice but will also consist of lectures and video debriefs from cameras on each boat using high-level coaching software.
There is also an option for full teams to participate in the clinic without an onboard professional coach. These teams can attend morning briefings, participate in a portion of the drills on the water and sit in on afternoon debriefs.
The cost of the 'STIR: Race with a Pro' option is $2,500 for an individual and $7,000 for a team (maximum weight of 850 pounds including coach), and these prices include the boat charter and sails. The price for only the clinic is $1,500 and is for full teams only. The clinic-only fee does not include the boat charter. To reserve, email: info@stthomassailingcenter.com or call (340) 690-3681.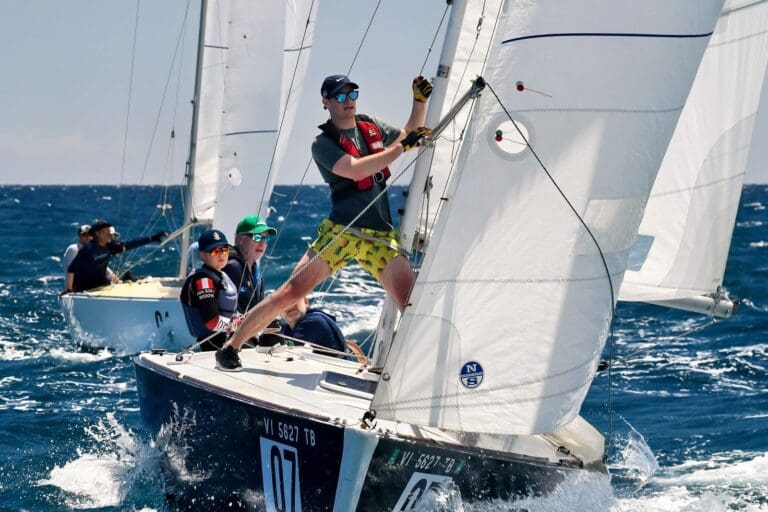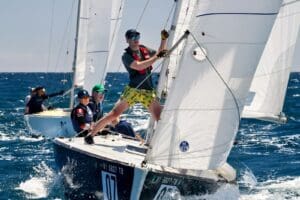 Beyond this, the J/120, J-aguar, which won its class at Antigua Sailing Week this year, is available for charter for STIR 2024 from www.caribbeanraces.com or email mrbenjelic@gmail.com.
LV Yachting, based in the UK, is offering five vessels for charter: Pata Negra (Marc Lombard IRC 46), El Ocaso (J/122), Panacea X (Salona 45), Emily of Cowes (Elan 450), and an XP50. To serve, visit www.lvyachting.com or email: chris.b@lvyachting.com
For those who want to BYOB, or bring their own boat, Caribbean Regatta Logistics, owned and operated by St. Thomas native Ben Beer, can assist owners and teams in bringing their boats to race. Beer handles logistics for big international race teams that compete in the Caribbean such as Vesper, Prospector, Spookie and all the 72s. (call 340-998-6203 or email benbeer13@gmail.com),
Web
www.stthomasinternationalregatta.com/faq/caribbean-regatta-logistics/
The STIR Website will be regularly updated regarding race charter opportunities.
Book Flights and Accommodations Now!
Hands down, STIR is the easiest to reach of all the Caribbean regattas. Host destination, St. Thomas, U.S. Virgin Islands, welcomes direct flights on six major airlines from U.S. mainland gateway cities. These include:
American Airlines (Charlotte, Dallas, Miami, New York)
Delta (Atlanta, New York)
Frontier (San Juan)
JetBlue (Boston, San Juan)
Spirit (Fort Lauderdale, Orlando)
United (Chicago, Newark, Washington-Dulles)
Air Sunshine, Cape Air, Fly The Whale, Sea Flight, and SKYhigh Dominicana are airlines that operate within the Caribbean with service to St. Thomas.
Accommodations on St. Thomas include resorts, hotels, inns, bed and breakfasts, and timeshares. Plus, there are approximately 600 villa units and 200 charter yachts on St. Thomas/St. John. Airbnb listings number over 1,000 on St. Thomas. For more information about the U.S. Virgin Islands, visit: www.visitusvi.com
For more information, visit www.stthomasinternationalregatta.com, email manager@stthomasyachtclub.org or Regatta Co-Director Pat Bailey at simpleislandboy51@gmail.com or call (340) 775-6320. Check STIR out on Facebook (www.facebook.com/stirvi), Twitter @stirvi, and Instagram #STIRVI