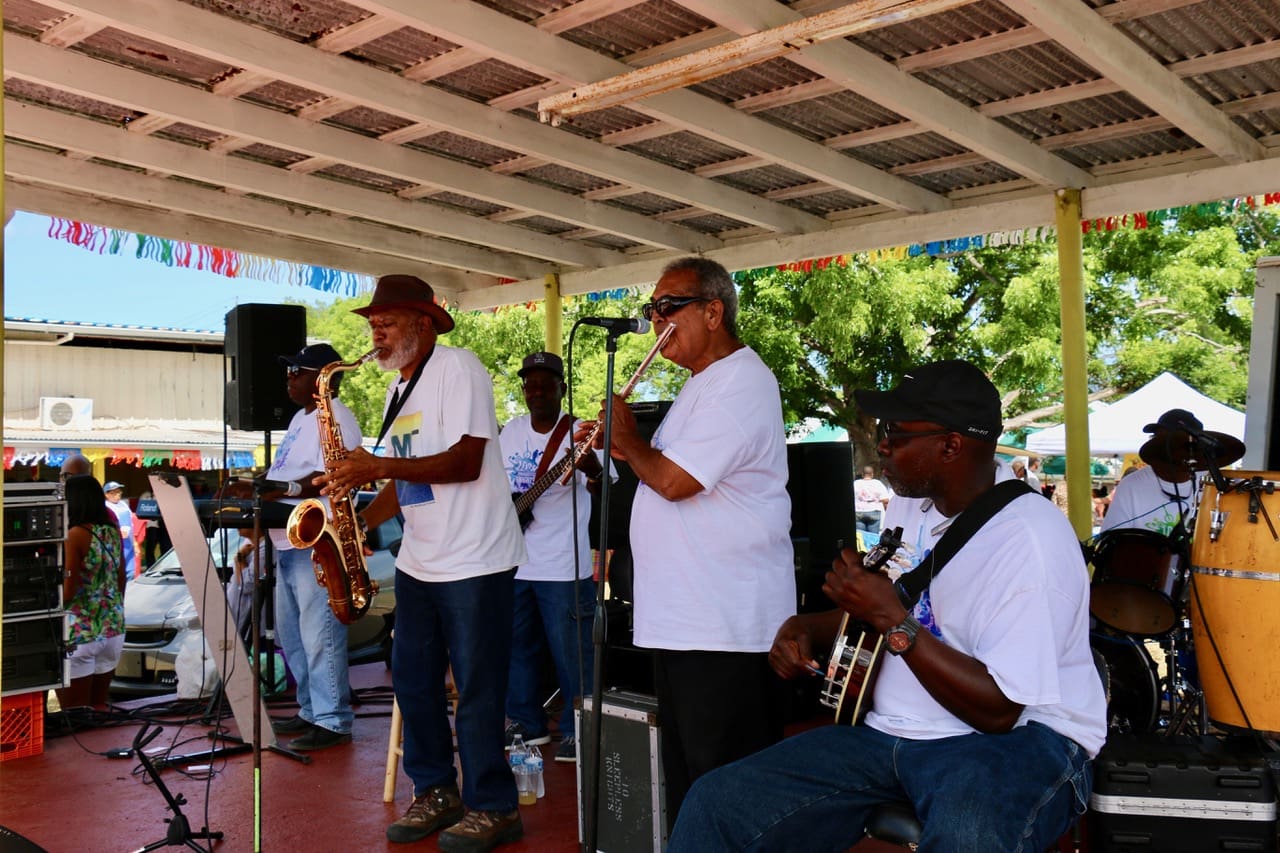 Stanley and the Ten Sleepless Knights and Quelbe music go together better than cheese and bread. They are, no doubt, the best-known band performing Quelbe or scratch music with national and international recognition. Stanley Jacobs was named a 2022 National Heritage Fellow.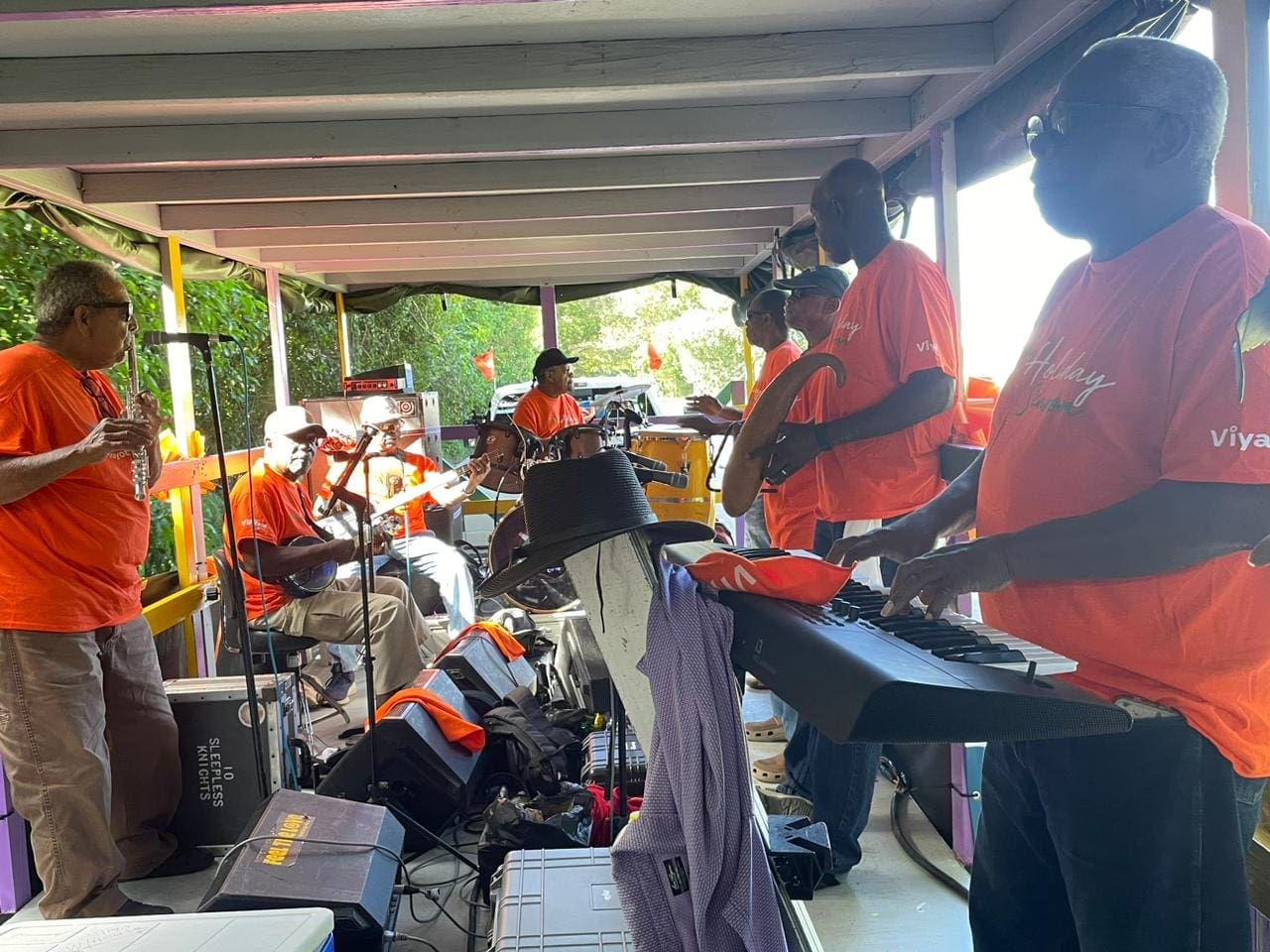 The long tradition of Serenade on St. Croix goes back at least a century and maybe more. TSK has serenaded since the 1970s, when they formed, until 1992, when it was halted. Returning in 2006, Foreday Serenade remains one of the most treasured traditions on St. Croix. Beginning at midnight, the band winds in and out of neighborhoods throughout the island on two nights. This year's serenades are the west route on Dec. 21 and the east route on Dec. 23. See the flyer for full route details.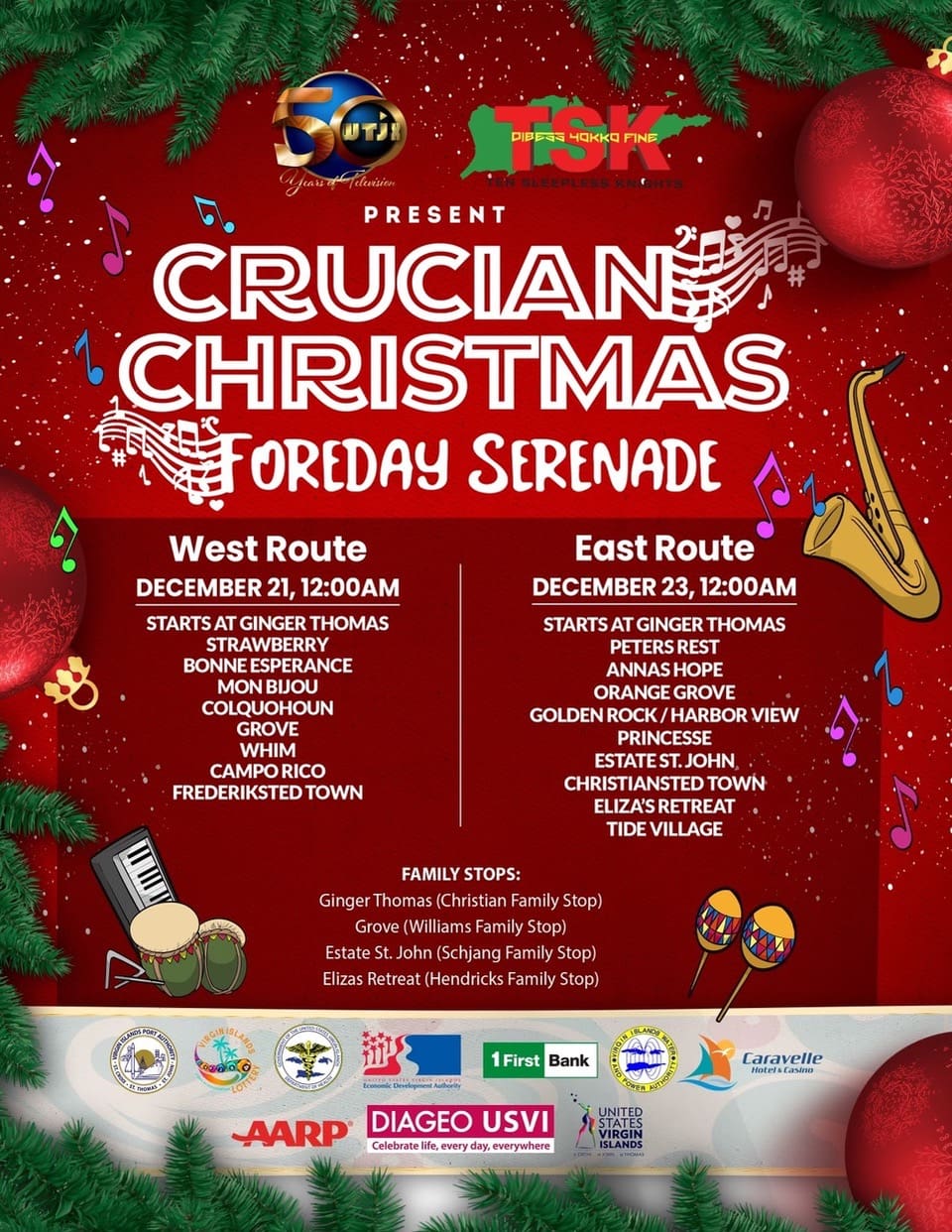 People of all ages come out to dance by the road, in their yards and porches and sometimes follow the band in their vehicles. At family stops along the way, the band and others take a break to enjoy guavaberry and other beverages with many types of food treats. In past years, there has been a tramp as the serenade winds down. Part of the fun is waiting to see how it all plays out and who will be there at the end. Besides, of course, TSK.