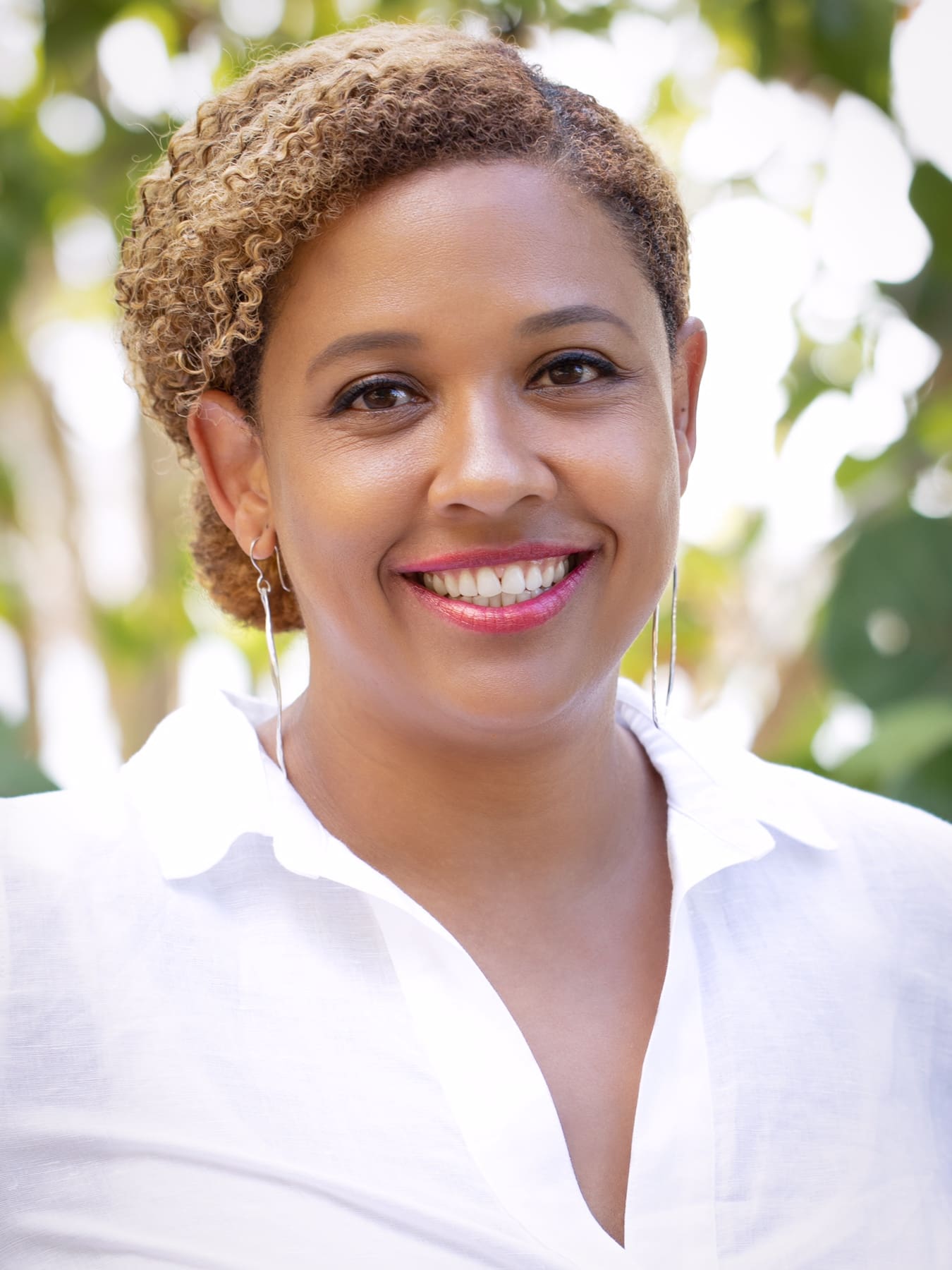 Crucian author and cultural anthropologist Tami Navarro published "Virgin Capital," which reveals her research on the workings of the Economic Development Commission programs on St. Croix in the U.S. Virgin Islands.
Navarro's focus on race, gender and financialization sheds light on information from the community and studies from her research. The excitement and optimism surrounding St. Croix's economic future with the presence of the EDC were juxtaposed with suspicion and fear about the mainland Americans it had brought to the island of St. Croix. This was Navarro's concern, she said.  
In 2001, the USVI government established the EDC. According to Navarro, "Virgin Capital" addresses "the effects of this exemption program operating in the USVI and engages primarily with its operation on the largest of these islands, St. Croix." 
Navarro arrived on St. Croix to conduct her fieldwork about five years after the EDC had been in operation, a period of time during which "the initiative was dogged by much suspicion, stemming from an understanding that the emergent EDC community, comprised of these recently arrived financial managers and their families, was at best snobbish, and at worst racist," according to her book. (Virgin Capital, Introduction, page 3) 
"The suspicion surrounding the EDC program had much to do with the history of racialized wealth accumulation in the Caribbean. This history, including slavery and colonialism, when combined with the unevenness of contemporary neoliberal development, of which the EDC is an instance, came together on St. Croix to produce anxiety about the program's legitimacy," according to Navarro. (Virgin Capital, Introduction, page 3) 
Navarro was born on St. Croix. She is a "proud graduate of Ricardo Richards Elementary, Elena Christian Junior High, and St. Joseph's Catholic High School." She went on to earn both undergraduate and graduate degrees in cultural anthropology. Navarro is an assistant professor of Pan-African Studies at Drew University. 
The cultural anthropology field was transformative for her, she said. "I realized that we in the V.I. have been under study and the object of study for many years."
Navarro began to take anthropology seriously. A lot of what she was seeing in the V.I. she was seeing anthropologically. She wanted to understand it for herself and also to explain it to other people, she said.
Navarro worked as an intern at Stanford Financial and St. Croix Fund [a pseudonym] to gain access to the workings of the EDC programs. She worked with informants and did extensive research for her book. 
"Processes of racialization have long undergirded capitalist interventions in the Caribbean. Enslaved plantation labor, sharecropping, tourism and both heavy and light industry have been made possible by hierarchies of gender, race, and color. This chapter [chapter 5] provides ethnographic insight into the ways in which race — and racialized anxieties rooted in these earlier moments of racial capitalism — continue to not just inform but shape the financialization of the U.S. Virgin Islands through the EDC program," according to Navarro. [Putting Race to Work, Chapter 5, page 97]
Navarro noted, "EDC girls come from similar backgrounds — they've gone to private schools on St. Croix, they attended mainland colleges, and they ranged in age from their twenties to thirties, and they are also lighter-skinned Crucian women."
Navarro has published in Cultural Anthropology, American Anthropologist, Transforming Anthropology, Small Axe Salon, The Caribbean Writer, Social Text, and Feminist Anthropology.
She also is a co-host of the podcast "Writing Home: American Voices from the Caribbean" and the co-director of the Transnational Black Feminisms working group at Columbia University.  
Navarro is a founding member of the Virgin Islands Studies Collective (VISCO) and a member of the editorial board for the journal Small Axe: A Caribbean Journal of Criticism.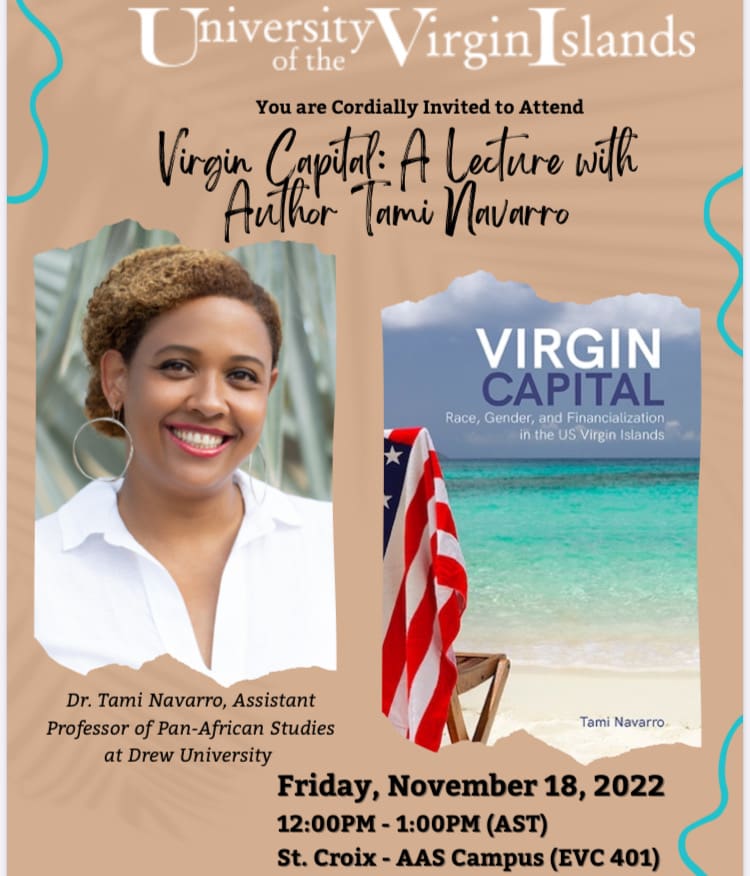 "Virgin Capital" explores race, gender, and financialization in the USVI in Navarro's Source interview on Zoom and at her upcoming lecture at the Little Theatre of the University of the Virgin Islands, St. Croix campus, on Friday from noon to 1 p.m.
For more information: