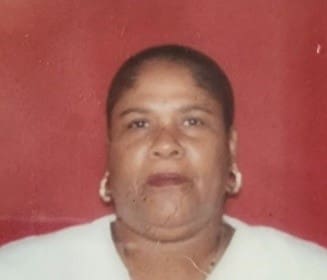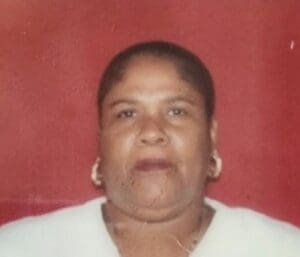 Leontine Maria James, also known as "Tiny," of Estate Golden Rock died on Oct. 20. She was 72 years old.
She was preceded in death by her mother, Maria Rosado Williams; father, Bernadine Williams Sr.; and brothers: Douglas Williams and Delroy Williams.
She is survived by her daughters: Elizabeth Abramson, Shermaine Watson and Renee James Llanos; sons: Henry "Dassy" Watson Jr., Orion "Lorn" Watson and Mario James Jr.; grandchildren: Ivor Davis Jr., Cherise Davis, Adowa Fleming, Aneffia Josua, Akime Chery, Akiel Watson, Azayla Rivera, Henry Watson III, Renesha Matthew, Renequa Jarvis, Reneiece Llanos Lake, D'Quan Rogers, Latisha Abramson, Shenisha Menders and Lannoya Earrell; and great-grandchildren: Iyanee Davis, Isabelle Davis, Leandre McIntosh, A'Kayra Fleming, Kaleem Fleming Jr., Nazae Fauchern, Amir Chery Jr., DeAndre Peterson Jr., DeShaun Peterson and Ariyanna Watson.
She is also survived by sisters: Rev. Agnes DeVlugt, Dora Williams and Luz Juanita Faulkner; brothers: Bernadine Williams Jr., Antonio Williams, Mario Williams and John Williams; and nieces: Catherine Scott, Deseree Rodriquez, Antoria Harrigan, Dodenna Leonard, Jobyna Stephens, Faith Singleton, Tanisha Joseph, Daniella Sobratti, Alisha, Monique, Malika, Medesha, Camilla, Sheba, Russhell, Sayonara, Johnna, Johnisha, Somara, Kamilah, Naiomi, Kimikaa and Sonya Williams.
Other survivors include nephews: Gustave Jr. and Wayne Scott, Dale, Jayden, Jelani, Abdul Sr., Wali, Antonio Jr., Akeem Sr., Rashawn Sr., Benjamin, Jareem Sr., Marcus, Rajah-I, Joh, Rasenjoni, Johnny, Josayo and Darien Williams; son-in-law: Wade "Popie" Abramson and Ignacio "Cito" Llanos Jr.; grandson-in-law, Christopher Lake; brother-in-law, Rev. Anthony DeVlugt; sister-in-law, Casimira A. Williams; special friends: Maxine Krigger, Corene Hurley, Angela "Angie" Rivers and June St. Cyr;  close friends: Leander "Lilmon" McIntosh, Jerome "Hybs" Nathaniel, Emmaleah Turner, DeAundre Petersen Sr., Christopher Lake and Okeem Bannis; close cousins: Evelisse Rosado and Carmen Acosta; as well as other relatives and friends too numerous to mention.
The viewing will take place at 9 a.m. followed by a funeral service at 10 a.m., Friday, Nov. 18, at City of Refuge Worship Center. Interment will be at Kingshill Cemetery.
The family requests that those in attendance wear shades of blue.
Professional services are entrusted to James Memorial Funeral Home Inc.