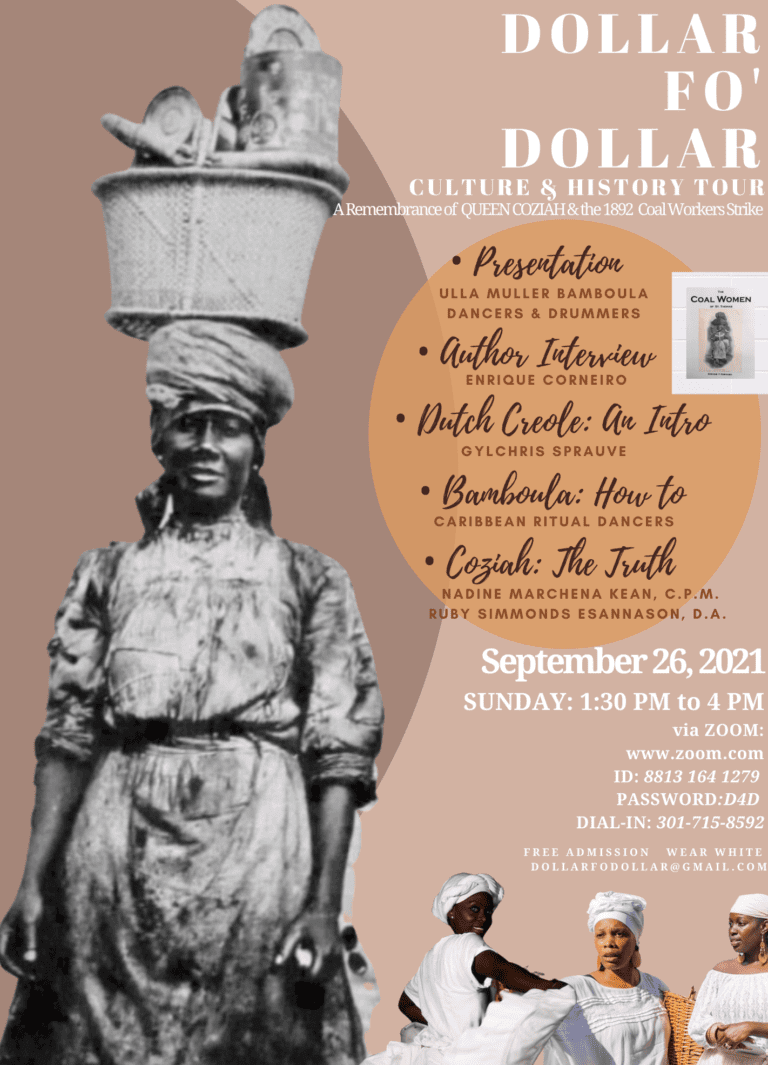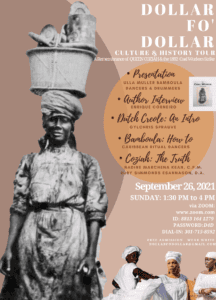 The 17th annual 'Dollar fo' Dollar Culture & History Tour: A Remembrance of the Coal Workers' Strike of 1892 on St. Thomas' is rescheduled due to inclement weather to 3-5 p.m., Saturday, Oct. 1, starting at Roosevelt Park (Coconut Square) and ending at Market Square, St. Thomas.
The free interactive event will include bamboula performances by the Ulla Muller Bamboula Dancers and Drummers, the Coziah Dancers, and the Caribbean Ritual Dancers.
Tour guides — genealogist Nadine Marchena Kean and former senator Myron D. Jackson — will interpret several sites relevant to the hundreds of 19th-century coal laborers and Queen Coziah (played by Chinwe Osaze), who led a successful protest in the streets of Charlotte Amalie for better wages.
Sites include Coconut Square; the Waterfront, where a flower tribute will take place at the new steps; old soldiers' barracks; the police court; historic merchant stores along Main Street; former steamship offices; coal workers' residences; banks of the time; and the historic Big Market at Market Square, where the laborers' demands were met.
Bamboula songs will be led by Glenn Kwabena, with drummers Earl "Jahbo" Demming, Yafarra Osuji and Allegra Christopher. and Miguel Bougouneau of the MACISLYN Bamboula Dance Company.
Participants are encouraged to wear white in solidarity with the coal workers and to bring a scratch instrument and a flower offering for a tribute at the waterfront.
This cultural experience is offered free to the public, with the assistance of partnerships with the VI Museum Civic and Cultural Center, and sponsorship by Mariposa Ankh Artistry, Ruby Simmonds Esannason, D.A., Enrique Corneiro and Conch Shell Media Inc., which will be live-streaming the event.
The event will be live-streamed on Facebook at:
www.facebook.com/dollarfodollar www.facebook.com/conchshellmedia.
In the event of inclement weather, updates and a potential rain date will be announced on available media sources and social media at www.facebook.com/dollarfodollar. For more information, email dollarfodollar@gmail.com.