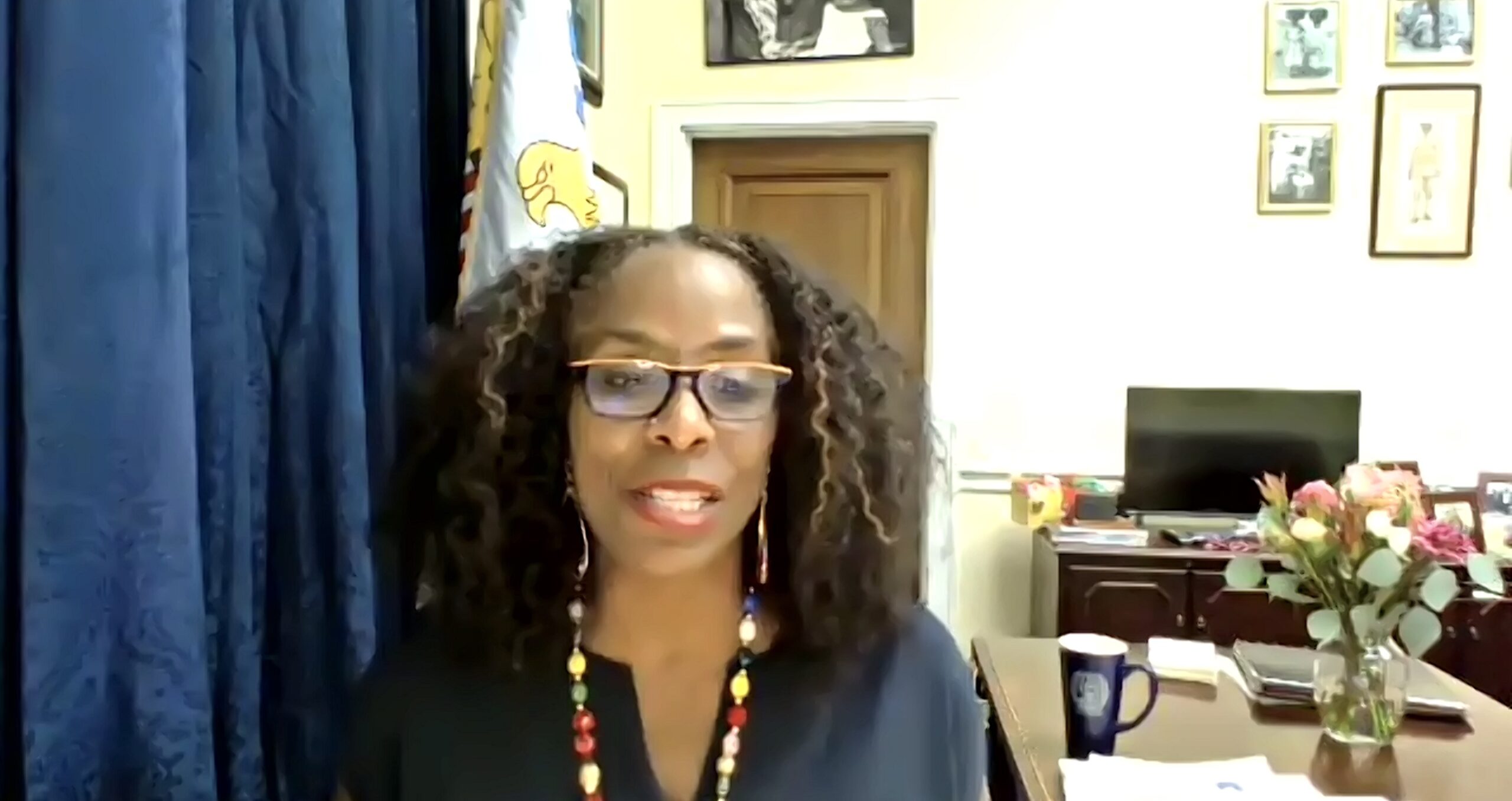 Working mostly from Washington D.C., Congressional Delegate Stacey Plaskett made time Thursday evening to answer Virgin Islander's questions.
Many of those questions were better put to local officials, however. Several times Plaskett and staff had to redirect concerns about zoning for a proposed new St. Croix distillery, agricultural plans, and potential airport expansions.
"The Port Authority is a semi-autonomous agency of the local government, not the federal government, so while I can suggest that the airport expand in certain areas, I cannot mandate that. That's something that would come from the Virgin Islands Port Authority Board and as well as from the local government," Plaskett said.
Plaskett's office has been in touch with the local authorities, however, and thinks St. Croix's airport has vast untapped cargo air traffic potential, she said. There is also a potential market for airplane repair there.
"So we're looking for what ways we can support once funds become available," Plaskett said. Her office can support seeking grants from the federal authorities for public-private partnerships. "These are really the way in which, throughout the country, they've been able to gain capital and support; working with the federal government to get larger projects."
Plaskett also had to sidestep questions about St. Croix's oil refinery being decommissioned, and the area redeveloped. An island constituent asked when the Environmental Protection Agency would declare the area a superfund site to be cleaned up.
"Again, I am your federal elected official, and I have to stay within the confines of my authority. I am not the executive of the Virgin Islands government, which is our governor. That's a question that's more related to the governor. As well as whether or not that site will be a superfund site, it's something the EPA would make a determination. Not me," Plaskett said.
President Joe Biden's recent Inflation Reduction Act gave the EPA much broader discretion when evaluating air pollutants, she said. "We will have discussions with them about the Limetree Bay facility. It's been my position, and I believe that with the bi-partisan infrastructure plan, there are tremendous opportunities for the Virgin Islands."
She said Biden has pledged support for communities that have had environmental degradation issues, required social justice initiatives, are underserved, are underdeveloped, and are predominantly minority communities, communities that are disproportionately affected by climate change, areas of high unemployment, and areas in need of clean-energy solutions.
"All of those, to me, sound like the Virgin Islands," she said.