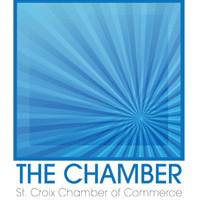 The St. Croix Chamber of Commerce Board of Directors has extended the deadline to apply for the annual St. Croix Chamber Business Scholarship to July 1.
The scholarship is available to St. Croix graduating high school seniors planning to major in business management, administration, and/or related fields such as, but not limited to, accounting, finance, marketing or information technology.
The winner will be awarded one $4,000 scholarship payable up to $1,000 per year for college tuition, books and expenses. The recipient must maintain a minimum GPA of 3.0 or above each year while attending the university or college and must present the official transcript evidencing the same to the St. Croix Chamber of Commerce prior to funds being released annually, the organization said in a press release.
"The Chamber is committed to supporting the youth of the territory," said Akeel St. Jean, chairman of the board of directors. "Education plays a vital role in the development of our – and any – economy. Accordingly, we must aggressively invest in our future workforce."
The board of directors encourages all qualifying high school seniors to apply for the award online at: www.stxchamber.org/scholarship. The applicant must be a citizen or permanent resident of the United States and must have been a resident of St. Croix for at least five years.
If interested in donating to the St. Croix Chamber of Commerce Scholarship Fund, contact the board at info@stxchamber.org.