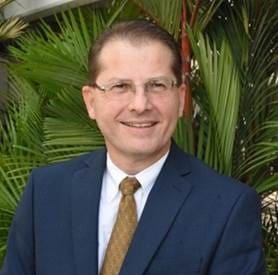 The U.S. Small Business Administration (SBA) has appointed Ricardo Martinez to serve as the new SBA Puerto Rico and U.S. Virgin Islands deputy district director who will oversee the day-to-day operations of the federal agency's office across the Caribbean.
Martinez succeeds former Deputy District Director Maria de Jesus who recently retired after a decade at SBA and 20 additional years in federal service. Martinez will manage and supervise the entire district office staff while aiding District Director Josué Rivera in overseeing the delivery of SBA programs and services. Martinez will also oversee the creation and adherence to the district office's strategic plan.
Before his appointment to this position, Martinez was the executive director at the Puerto Rico Small Business and Technology Development Center (PR-SBTC), where he led, implemented and established strategic vision and priorities for the 10 service and specialized centers and their staffs, serving the island's small business ecosystem across its 78 municipalities.
"Ricardo has been deeply immersed in bringing the most valuable entrepreneurship education tools and counseling resources to create, promote and growth small and medium businesses in Puerto Rico," said SBA Atlantic Regional Administrator Marlene Cintron, a White House appointee who leads the agency's operations across Puerto Rico, U.S. Virgin Islands, New York and New Jersey.
"I'm certain that his strong management ability, operational skills and out-of-the-box thinking will help entrepreneurs transform into more resilient and sustainable businesses in our post-COVID economy," said Cintron.
Martinez brings a wealth of experience to the job. Prior to leading the Puerto Rico Small Business and Technology Development Center, he served as its associate director for 20 years, where he oversaw the management and finance of the organization, consistently achieving and surpassing annual goals. As a certified public accountant (CPA) and active member of the Puerto Rico CPAs Society, he believes in professional education as a key factor in being competitive and innovative in order to achieve success.
"As leader of SBA's important resource partners, Ricardo Martinez developed strong working relationships and collaborations with partners and stakeholders, including academic, government, private institutions, professional associations and other federal agencies, in and out of Puerto Rico," said SBA Puerto Rico and U.S. Virgin Islands District Director Josue E. Rivera. "The District and I are glad to welcome Ricardo as well as his expertise — both in SBA lending and our various programs — that is instrumental in helping the smallest of small businesses obtain access to capital and entrepreneurial development opportunities to grow, expand and recover."
Ricardo Martinez has volunteered in several non-profit organizations and participated in different entrepreneurship and economic development committees in professional and business associations. He graduated with honors from the University of Puerto Rico and holds a  Bachelor's Degree in Accounting and Finance.
"I'm delighted to join the SBA Puerto Rico & U.S. Virgin Islands District during this critical time," added Deputy Director Ricardo Martinez. "I have firsthand knowledge of what a small business and entrepreneurship is about and how to succeed in it. I strongly believe in leveraging resources and collaborative efforts to strengthen the state of small business and help our local and regional economies move forward.  I look forward to working with District Director Rivera and our team on the ground to assist entrepreneurs start, grow and expand their ventures."