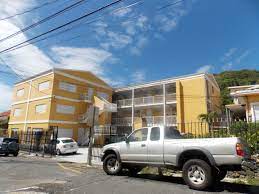 All Saints Cathedral School, a not-for-profit entity, is hosting the 7th Annual Slider Showdown on from noon to 6 p.m., Saturday, May 21. Contest organizers are accepting entries from both industry and individual competitors. The slider categories include Best Burger, Best Pulled Pork, Best Seafood and Best Veggie Slider. A special award recognizing 'The People's Champ,' the most popular slider, will be presented.
In addition to the competition, live music will be provided by Top Notch Band and John Gazi. The event will be a family friendly affair, with a KidsZone, face painting and other child appropriate entertainment options.
Sponsors of the event include ProSolar, West Indies Company, Southland Gaming, VI Dental, First Bank, Alpine Securities, USVI, Cruz Bay Watersports and the Magen Bay Authority.
About All Saints Cathedral School
All Saints Cathedral School has been serving the Virgin Islands from its downtown Charlotte Amalie campus since 1928. Fully accredited by the Middle States Association of Colleges and Schools, All Saints strives to provide a top tier education to students from all ethnic, religious and socio-economic backgrounds in grades ranging from pre-kindergarten through year 12 of high school.
Contact Information:
Ardrina Scott Eliott at (803) 238-1314 aselliott@allsaintsvi.org or
Hugh Arnold at (207) 590-9470 harnold@allsaintsvi.org