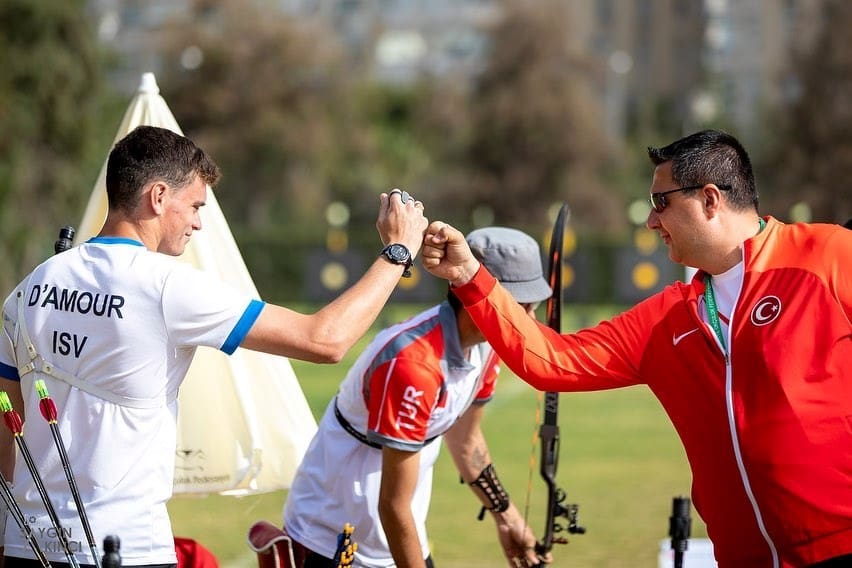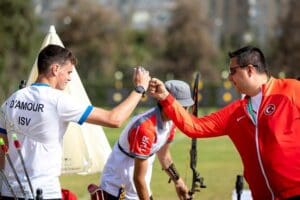 After finishing third at the Lancaster Indoor Classic and a second place at The Vegas Shoot 2022, Nicholas D'Amour returns to the podium for the third time this year, winning a silver medal at the Kahraman Bagatir Spring Arrows Archery Tournament in Antalya, Turkey.
D'Amour finished second out of 30 elite archers in his division, primarily from Europe, in the opening world ranking event prior to the start of the World Cup season next week.  This was the first outdoor 70-meter world ranking event of the season in Europe.
In the qualification round, he qualified 17th with a score of 662.  He had a slow first half but a great second half in the ranking round.  Working his way through the bracket, he beat the Olympic Champion Mete Gazoz of Turkey 6-2 in the second round. This tournament had several Olympians in the field.  He faced three of them as he worked through his end of the bracket and into the finals.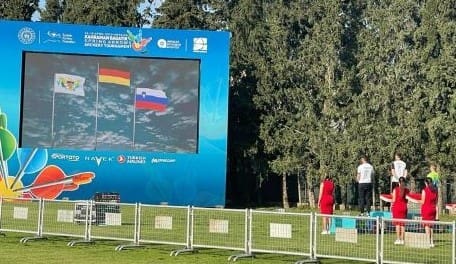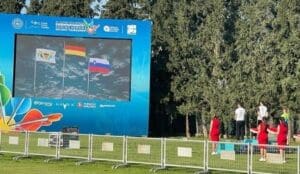 D'Amour earned himself a position in the gold medal match on Sunday against Florian Unruh of Germany.  Unruh is an Olympian and ranked 9th in the world.  In a close match, D'Amour lost to Unruh 7-3. This was a return visit to the podium for D'Amour in Antalya.  He won a silver medal at the European Grand Prix in 2021 on this same field, his first international podium.
He will now turn his attention to the World Cup Series.  D'Amour will continue to train in Turkey over the next week.  After another week of training, he will start his World Cup campaign with Stage 1 in Antalya, Turkey (April 18-24).  He will then compete in Stage 2 in Gwangju, South Korea (May 16-22), Stage 3 Paris, France (June 20-26) and Stage 4 in Medellin, Columbia (July 18-24).