Although the COVID-19 infections have increased in the last week and another Virgin Islander perished from the coronavirus, the Health commissioner reported the positivity rate is under the target rate of three percent at 1.22 percent.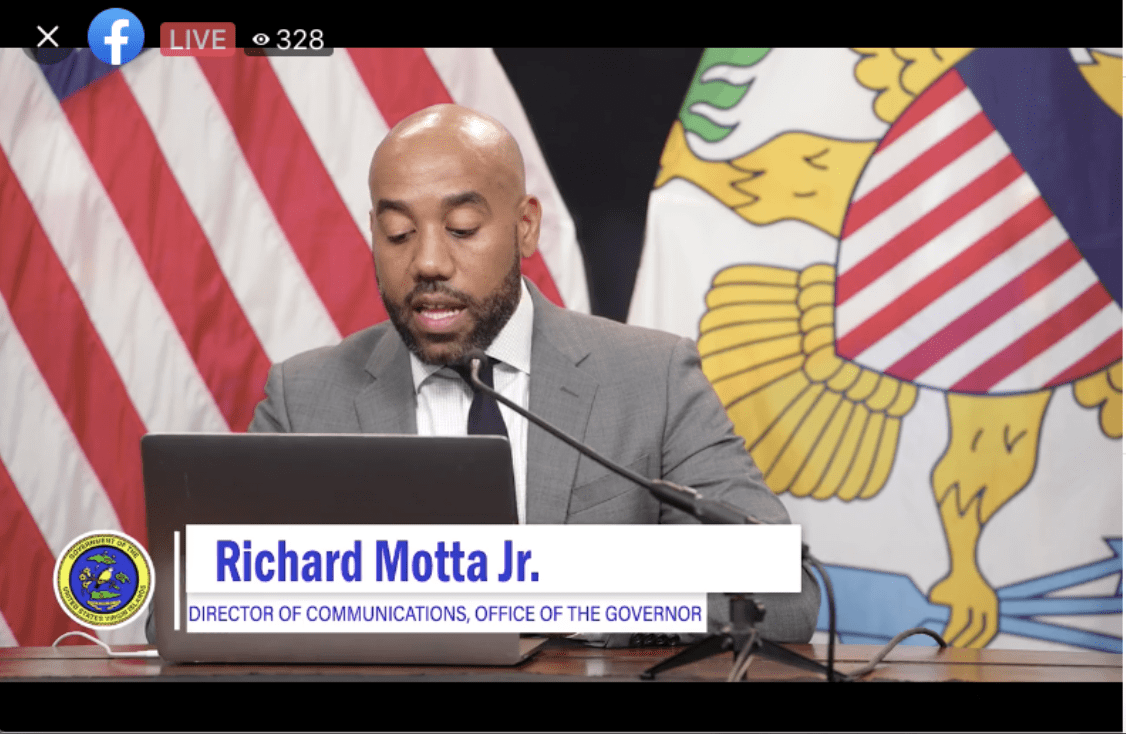 As of Monday, there are 23 cases of COVID, with 12 on St. Croix, 10 on St. Thomas, and St. John has one infection. A 77-year-old male on St. Croix has died in the last week. The Juan F. Luis hospital has two patients with the virus, with one on a ventilator. There are no hospitalizations at the Schneider Regional Medical Center.
Although there has been no evidence, so far, of the new variant – BA.2 – the CDC is testing VI samples, and "it is just a matter of time," Justa Encarnacion, the DOH commissioner, said. So far, BA.2 doesn't appear to be more serious than previous strains, nor is it more resistant to vaccines or those previously infected.
Encarnacion announced that 56,205 people have received second doses of the vaccine, and adults and children over the age of five should continue to take vaccines and boosters to protect the most vulnerable.
Testing and vaccinations continue to be administered throughout the territory. Vaccinations are available on St. Croix from 8 a.m. to 4 p.m., Monday through Friday, at the Nissan Center. On St. Thomas, immunizations are available at the Schneider Regional Medical Center Monday through Friday from 8 a.m. to 4 p.m. Starting next Monday, those on St. Croix will report to the Charles Harwood Medical Complex for vaccines.
On a COVID-related subject, Richard Motta, chief communications officer for Gov. Albert Bryan Jr., announced an extended deadline of March 31 for employers to apply for federal funds for essential employees who worked during the governor's stay-at-home orders. More than 300 employers have applied already to participate in the $40 million premium pay package that should be available this summer.
Government and private sector workers deemed essential during the COVID public health emergency are eligible for the funds.
According to the V.I. Office of Management and Budget, essential workers are those needed to maintain the continuity of operations of essential services. Eligible workers will receive payment determined by salary, length of time worked, and whether the work was required and performed during the territory's stay-at-home periods.
Motta said individuals cannot apply for the American Rescue Plan funds. OMB will collect information from employers who want to participate in the Premium Pay Program. Agency heads and human resources offices will be responsible for helping to determine the eligibility of government workers.
"All applications must come through employers. OMB cannot process applications made by individual employees," he said.
Once OMB has received essential information from the website application from private employers, they will contact the employer, Motta said.
According to OMB, private employers must meet the following criteria and complete the form at www.omb.vi.gov/premiumpay.html:
1. Workers who were working from March 2020 to March 2021.
2. Eligible workers "needed to maintain continuity of operations of essential critical infrastructure sectors. (See list below)
3. Employees who performed "essential work" during the period. Essential and non-essential work will be deemed essential if at least 80 percent of the work was essential and not telework but either:
– Regular, in-person interactions with patients, the public, or coworkers of the individual performing the work or regular physical handling of items handled by patients, the public, or coworkers of the individual performing the essential work.
4. Employees must earn $70,000 or less per year to qualify.
Essential critical infrastructure sectors include health care; emergency response; sanitation; disinfection and cleaning; maintenance; grocery stores, restaurants, food production, and food delivery; pharmacy; biomedical research; behavioral health; medical testing and diagnosis; home and community-based health care or assistance with activities of daily living; family or child care; social services; public health; mortuary; critical clinical research, development, and testing necessary for COVID-19 response, territorial, local or tribal government workforce; workers providing vital services to tribes; educational, school nutrition and other work to operate a school; laundry; elections; solid waste or hazardous materials management, response and cleanup; work requiring physical interaction with patients; dental care; transportation and warehousing; hotel and commercial lodging facilities used for COVID-19 mitigation and containment.
Motta also reported the Board of Education has announced a financial aid program and scholarships for students pursuing higher education. The application can be accessed at myviboe.com. Students must be USVI residents, have graduated from a high school in the territory, have financial need, and have a grade point average of at least 2.0 or 2.5. and other requirements.