The University of the Virgin Islands Board of Trustees Saturday approved two new associate degree programs in the School of Agriculture. They are both applied science degrees. One is in Agricultural Business and the other in General Agriculture.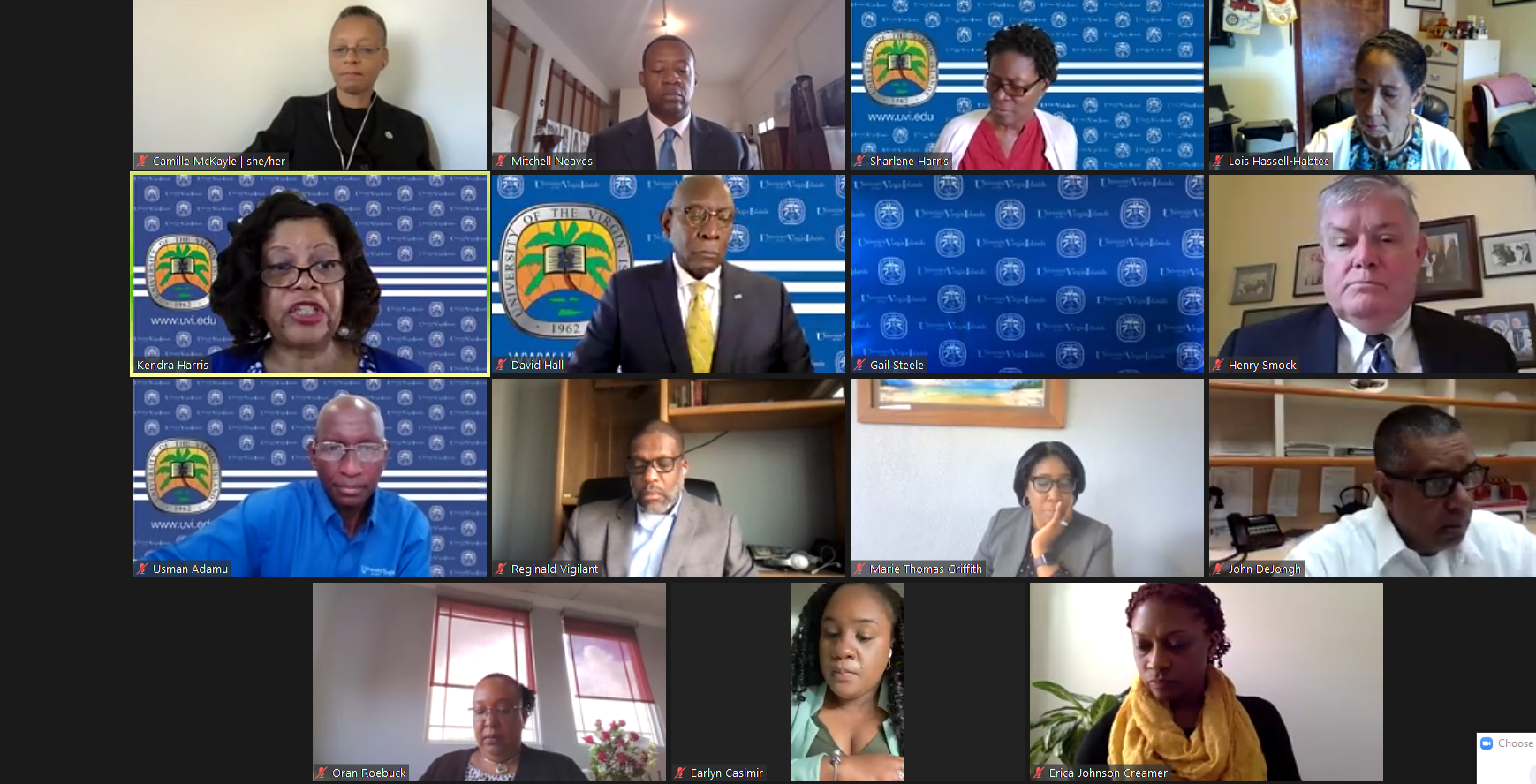 Usman Adamu, dean and director of the School of Agriculture, said the degrees along with three agriculture certificate programs previously approved by the board were job-oriented with predictions of job openings in agriculture rising. The programs will require the completion of 63 to 66 credit hours. In response to a question from Board Chairman Henry Smock, Adamu said he expected the number of students in each program to range from 15 to 25.
Kendra Harris, dean of the School of Business, presented to the board a proposal to set tuition in the executive MBA program. The board approved setting it at $33,000. Harris said that the average tuition cost in the relative programs was near double that. She said the program required the student to get 30 credit hours and do a residency in one year.
The board also approved a revision in the fiscal year 2022 operating budget. Oran Roebuck reported the budget had to be revised upward from $49 million to $51 million because of employee raises.
The board approved that revision along with a proposed operating budget to be presented to the Legislature for the upcoming fiscal year. She said the budget reflected increases that were necessary because of increased contributions that must be made to the Government Employee Retirement System and higher employee salaries.
UVI President Dr. David Hall said budget increases were often because of measures mandated by the government while no funding was specified.
Hall noted in his report to the board that UVI's Jackeima Flemming was crowned Miss National Black College Alumni in November in Atlanta.
He also noted that the university would be celebrating its 60th anniversary starting this month. The university was chartered on March 16, 1962, as the College of the Virgin Islands — a publicly funded, coeducational, liberal arts institution — by Act No. 852 of the Fourth Legislature of the United States Virgin Islands.
Hall announced he was presenting the President's Appreciation Award this year to the university's accounting department. He said the department faced several challenges this year, including making sure employees were paid restoration for the 8 percent pay cut they took in 2011.
The UVI Board consists of seventeen voting trustees. It meets three times a year: March, June, and October.