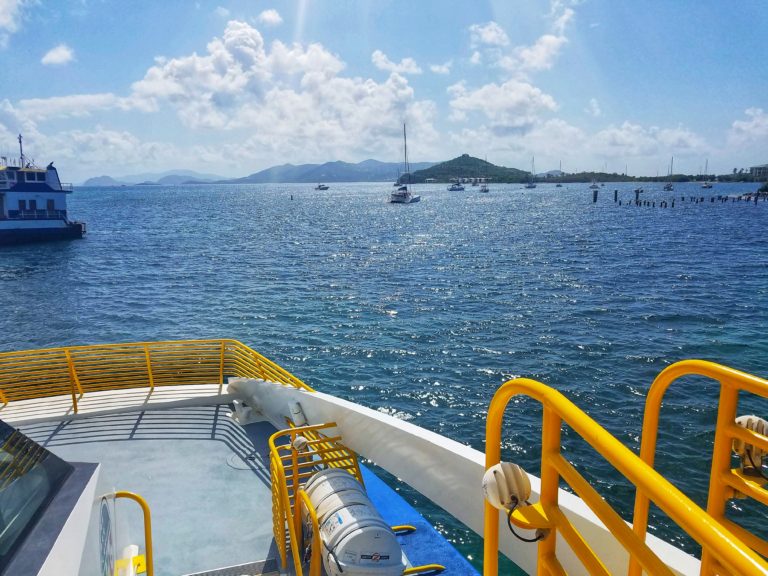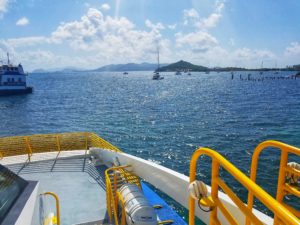 The Federal Transit Administration's 2021 Passenger Ferry Grant Program has awarded $5.1 million in grant money to the Virgin Islands Department of Public Works (DPW). One of 11 to receive a state grant, DPW will purchase a new 100 ft. ferry, which is expected to improve service reliability and accommodate increased ridership along the St. Thomas-St. John route.
"A third, larger vessel that can accommodate 300 passengers is necessary," said DPW Transportation Planner Andrew Ray. "Ridership demands, particularly during the rush hour, cannot be met with the smaller, existing vessels owned by DPW."
The Passenger Ferry Grant Program provides competitive funding for projects that support passenger ferry systems in urbanized areas. Funds are awarded based on infrastructure needs and benefit to riders. The ferry service, along this route, serves as a lifeline for St. John residents who travel to St. Thomas for healthcare, employment, education and other essential services.
"We are super excited for what this means for the territory, more specifically our commuting residents on St. Thomas and St. John," said DPW Commissioner Derek Gabriel. "Passenger ferries are a critical form of public transportation, and this grant will allow us to reduce congestion and significantly grow our inter-island and commuter ferry service."
DPW currently owns two VITRAN branded vessels, which are certified by the U.S. Coast Guard and can hold up to 204 passengers each, including crew. With a new vessel, time constraints can immediately be cut down and accommodate maintenance in the event a vessel must undergo repairs.
DPW has plans to acquire a vessel for the St. Croix — St. Thomas route in the future.
Follow DPW on Facebook, Instagram, YouTube and Twitter. People can also log on to www.dpw.vi.gov and www.vitranvi.com to stay abreast of all things V.I. Public Works.