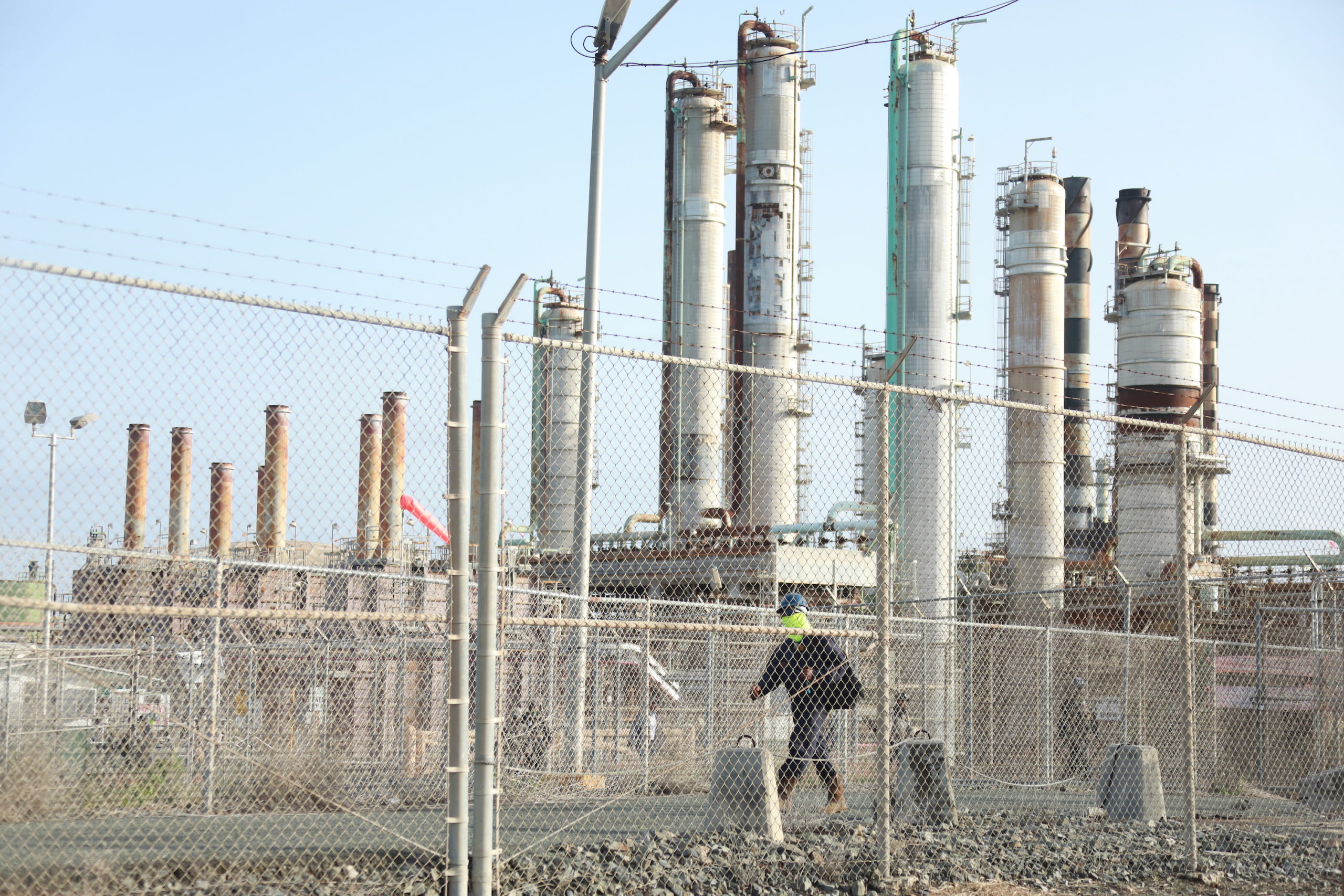 A judge has rejected St. Croix Energy's emergency motion to delay the sale of the Limetree Bay Refinery. The sale of the bankrupt Limetree Bay Services' assets to Jamaica-based West Indies Petroleum is now set to be finalized Friday.
U.S. Bankruptcy Judge David R. Jones ruled Thursday that St. Croix Energy's objection — that West Indies Petroleum was unfairly allowed to bid — did not meet the criteria needed to stop the sale and reopen the auction.
St. Croix Energy was initially declared the winner in November, with a $20 million bid. Jones, however, reopened the auction in early December after West Indies Petroleum appealed, saying its chief executive had intended to participate but was unable to when he needed emergency medical care. Lawyers for two other bidders – Texas-based Bay Ltd. and Sabin Metal Corp. – also initially objected to the delay.
Jones, who works with the U.S. Bankruptcy Court for the Southern District of Texas, denied those objections and found West Indies Petroleum's case credible. He allowed bidding to resume. The result was a $62 million winning bid, beating out St. Croix Energy's $57 million bid.
St. Croix Energy, a group of undisclosed partners who reportedly reside in the Virgin Islands, has also objected to its competitor's validity as bidders, claiming West Indies Petroleum was bidding on behalf of two entities not qualified by the court to participate: West Indies St. Lucia — West Indies Petroleum's majority shareholder — and newly-formed Port Hamilton Refining and Transportation.
Jones' ruling did not mention the V.I. government's claim of $7,534,247 for Limetree Bay Refining's outstanding contractual payments.
The refinery encountered numerous problems since its restart by Limetree in February after being shuttered in 2012 by former owner Hovensa following several years of heavy losses. Hovensa declared bankruptcy in 2015. In May, the Environmental Protection Agency ordered the refinery shut down for 60 days due to toxic emissions that affected scores of neighboring properties. In June, Limetree announced it was closing indefinitely, and in July, declared Chapter 11 bankruptcy.