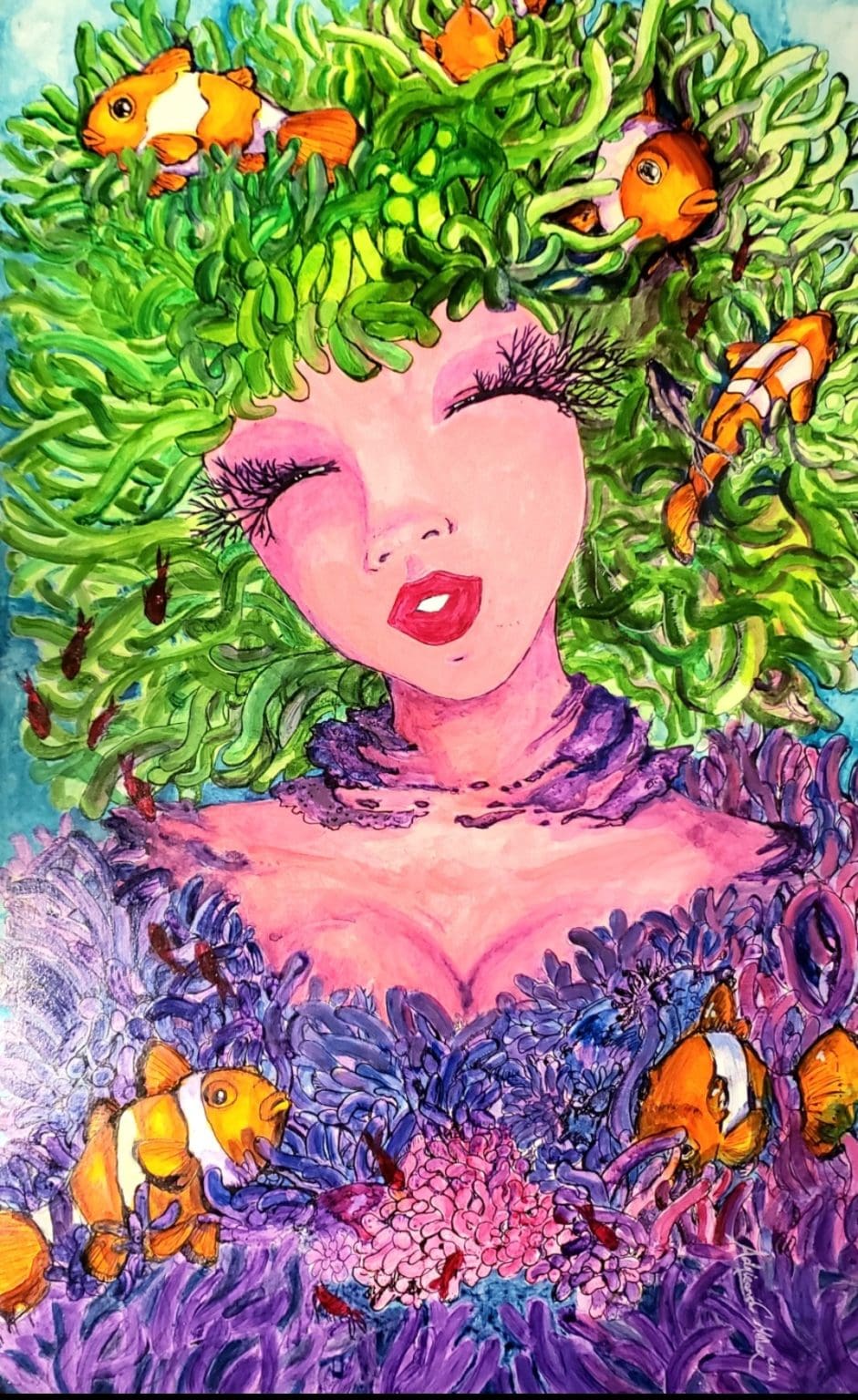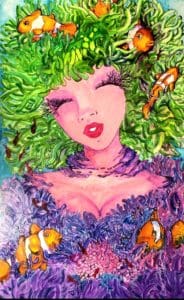 Mango Tango Art Gallery will be open from 5:30-8:30 p.m., Friday, Dec. 10, with a gift show of global hand-crafted works as well as three individual art shows. The event will feature live music by Danny Silber and friends, appetizers and spirits in the parking lot.
Within the gallery, viewers will find crafts from around the world, which include baskets and beaded masks from Ghana, soapstone hearts and other sculptures from Kenya; mahogany sculpture by Courtney Devonish in Anguilla; a vast selection of Haitian metal sculpture upcycled from discarded oil drums, many of which are holiday angels of various sizes; and numerous other inexpensive creations, perfect for stocking stuffers.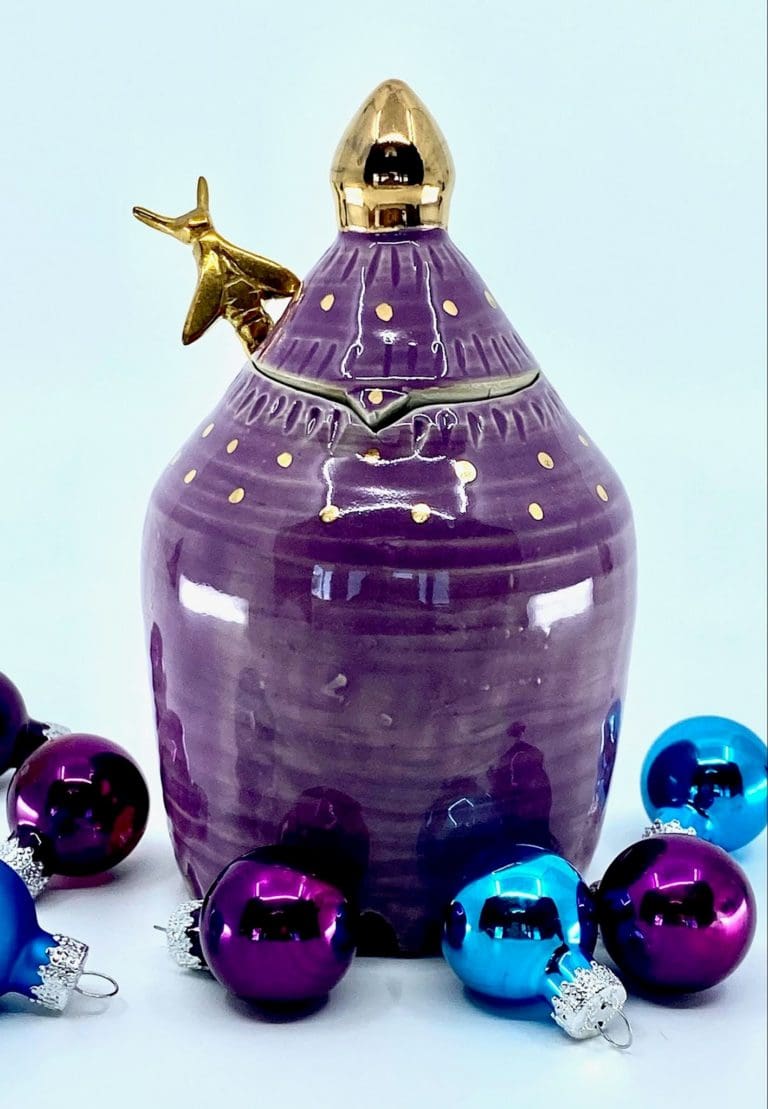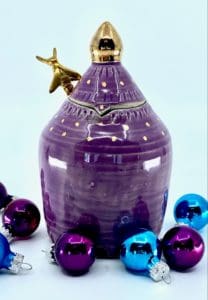 The gallery showcases the talent of three artists in very different media. Adrienne Miller presents pastel, acrylic and acrylic ink paintings, as well as an abstract mosaic. Shaun Pennington debuts photos of nature, captured by her and her husband, with her original poetry. Jess Rosenberg offers new utilitarian ceramic tableware.
Adrienne Miller shines as a figurative artist. Of renown for creating her own feminine mythology, her dreamy paintings combine nature with female creatures.
Her exhibition, "Gals Intertwined with Nature," reveals her wild imagination at work. Gallery owner Jane Coombes notes that "A Miller painting gives an unexpected face to Mother Nature with both realism and fantasy."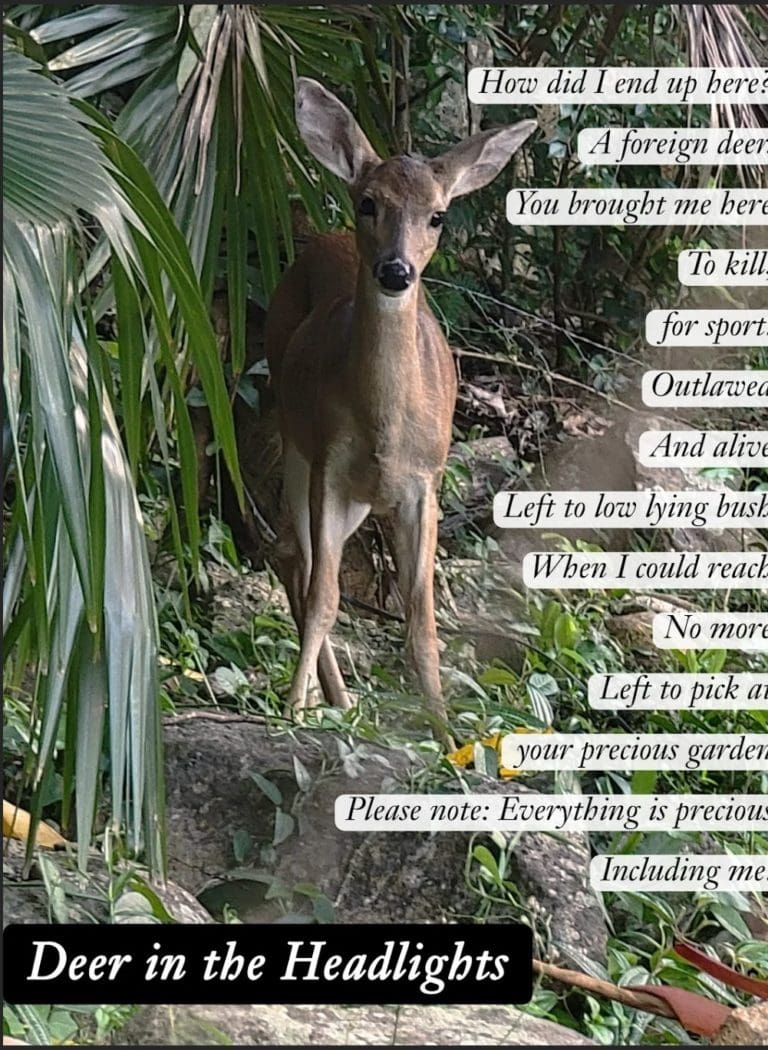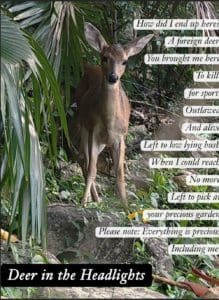 COVID-19 social distancing led Pennington to peaceful walks in the woods of New York and on the sand here at Magens and the bush throughout the island.  The fauna of the locations is captured by her and her husband in photos. Studying the photos triggered her thoughts in each scenario, thoughts of each time and place recalled in verse, as if each photo were playfully winking and nodding to pair it with poetry to create one entity.  The cadence of each poem revolves around the dilemma of climate change.  "Poetry and Pose: Voices beyond the Anthropcene" is the result.
Jess Rosenberg's love of creating her ceramic work is enhanced by the tranquil location of her St. Thomas studio, which affords her ocean views and the sounds of the ebb and flow of waves, chirping birds and serenading frogs.  In that setting, she is inspired to transform fired clay into both expensive large sculptures and vessels as well as affordable functional dishes and vases.
This show presents her signature line of bowls, mugs and platters. Gallery assistant Adam Thorp notes that "Her functional tableware are simply gorgeous. It's hard to believe that after adding elegance to a dinner party that they can be cleaned in a dishwasher."
The show continues for six weeks. For more information, call 340-777-3060.