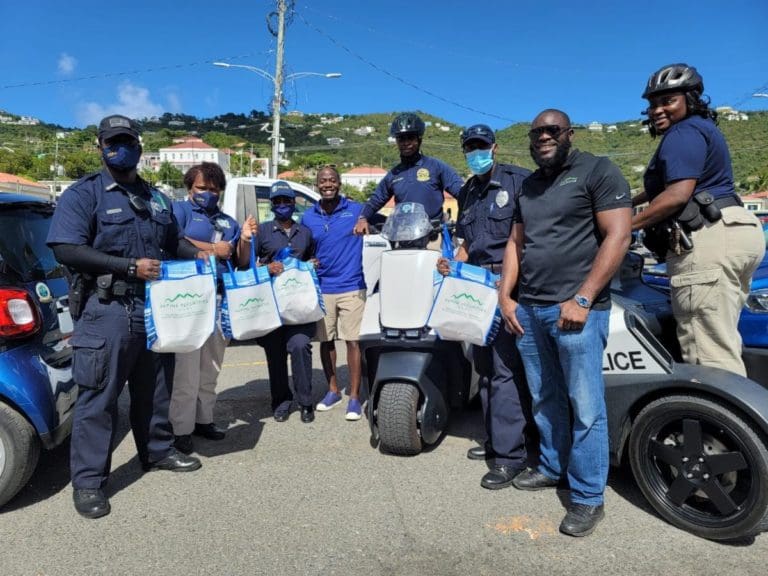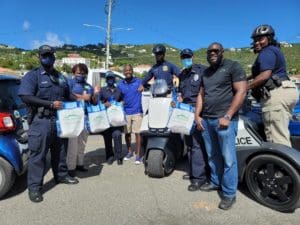 On Saturday, Nov. 20 and Sunday, Nov. 21, employees of Alpine Securities USVI gathered for the 10th year to distribute more than 1,000 turkeys and hams to first responders, non-profits and various housing communities. Alpine started this annual tradition in 2011 in an effort to thank all those who served the community throughout the year by providing complementary turkeys or hams to members of the V.I. Police Department, Fire Department, Emergency Medical technicians, and other first responders in the St. Thomas/St. John District.
Vernon Araujo, director of philanthropy and community relations for Alpine, said, "It is truly remarkable to be a part of such an impactful initiative. We are pleased that we have been able to continue this tradition for 10 years despite the challenges due to the COVID-19 pandemic. We wish the Virgin Islands community a happy and healthy holiday season!"
For more information, contact Vernon Araujo at 714-2020 or via email at vernon.araujo@alpineusvi.com.