The Visionaries gave away between 50 and 100 turkeys at the event to share kindness for the Thanksgiving holiday. (Nathan Dowell photo)
Nearly 100 community members headed to Emile Griffith Ballpark Saturday morning for a turkey giveaway organized by The Visionaries, an entertainment group operated by young V.I. adults.
Event organizer Nathan Dowell said the Visionaries started as an entertainment group among talented friends in 2020 and has evolved as a way to give back to the community. Last year, Dowell hosted a small-scale turkey giveaway where he distributed five turkeys but pitched the idea to his friends to do it on a larger scale this year.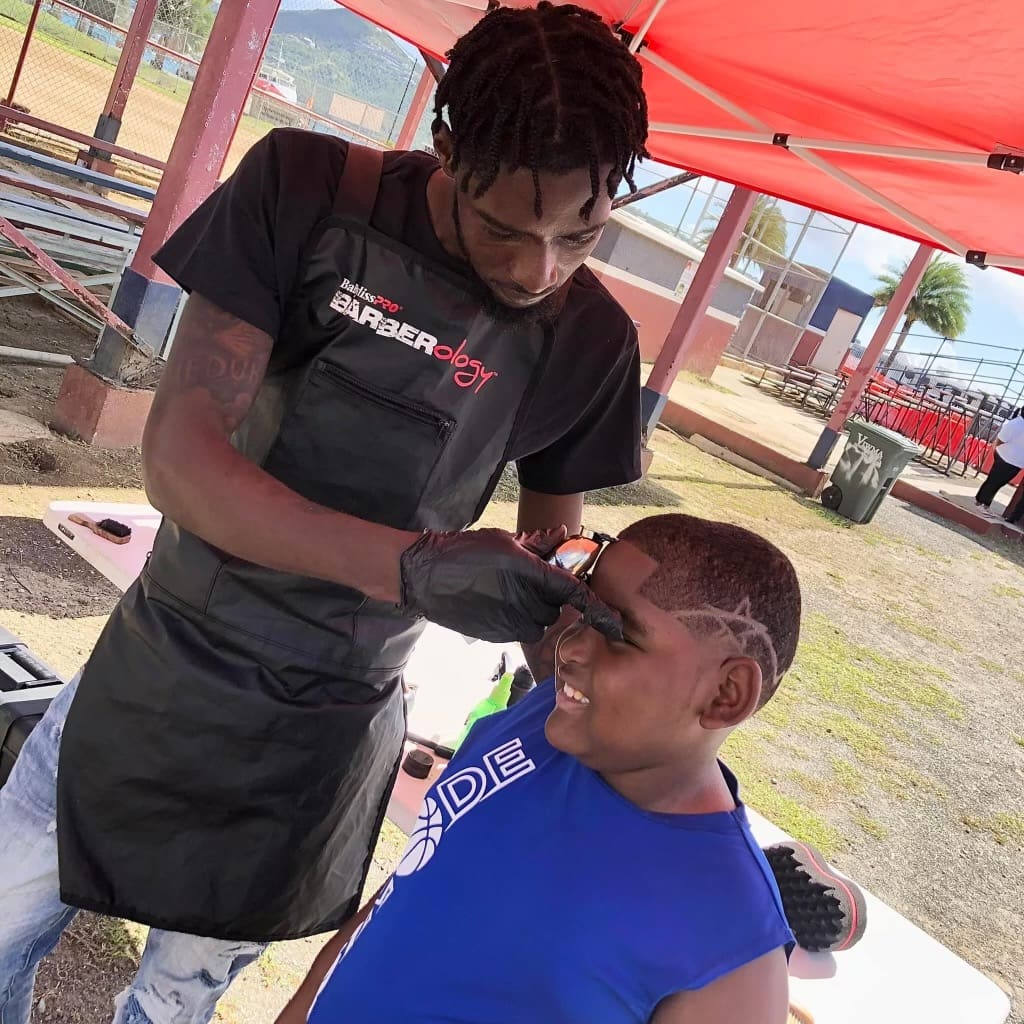 The event featured entertainment by DJ Regg, while barber Bookthedubb gave away free haircuts. The Department of Health also had a free pop-up vaccination clinic on-site.
Related link: The Visionaries Will Host a Turkey Give-Away at Griffith Ball Park