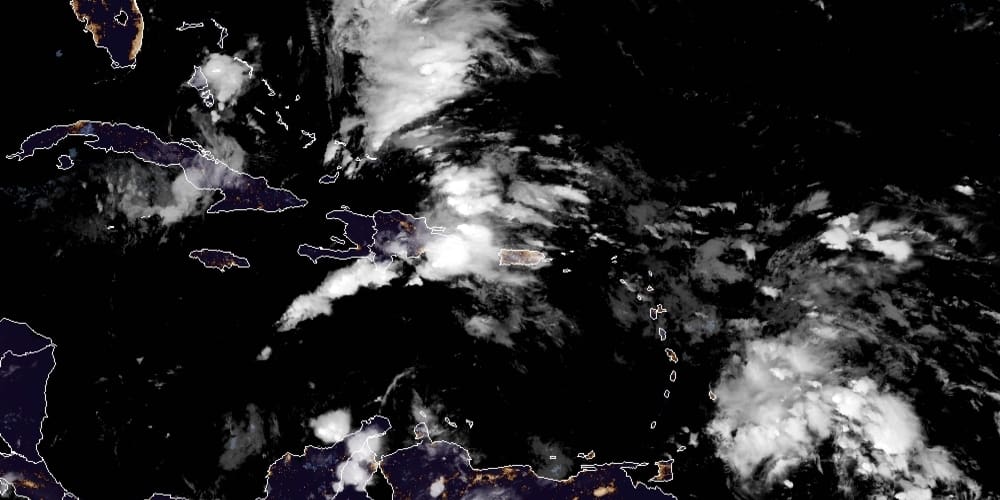 A robust tropical wave, which as of Monday evening was a couple of hundred miles or so east of the Lesser Antilles, is unlikely to develop into a major storm. However, the system is still expected to bring robust showers and thunderstorm activities when it moves through the territory Wednesday.
Strong wind shear is likely to prevent much further development of the system, designated Invest 93-L, the National Hurricane Center reported Monday evening. The center gave the storm only a 10 percent chance of further development in the next five days.
However, Invest 93-L is expected to move across the Leeward Islands and the northern Windward Islands during the day Tuesday, bringing very squally weather, including rainfall with the potential for localized flash flooding, and wind gusts of 40 to 45 miles per hour, the NHC predicted. The tropical wave is then forecast to move across the northeastern Caribbean, bringing squally weather to Puerto Rico & the Virgin Islands during the day on Wednesday.