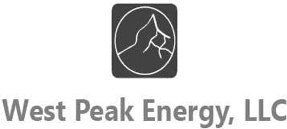 West Peak Energy, LLC
Engineering and Construction Management Positions 
West Peak Energy, LLC ("West Peak") is seeking new personnel in the Virgin Islands in support of engineering and construction management projects. West Peak was founded in 2014 and actively provides engineering, environmental, and construction management services to a broad range of clients and projects throughout the United States, including Puerto Rico and the Virgin Islands. Scope of work includes project construction management, independent engineering review, environmental permitting, and renewable project development. Local Virgin Islands staff is needed to support on-going and future project opportunities, including the following staff positions:
Project Administration/Controls Specialist
Provide administration and support to on-site Project Manager. The Project Administration/Controls Specialist will be responsible for preparation of project reports, document control and filing, preparation of meeting minutes, coordination of project schedule updates, and on-site project office management. 5-10 years experience required, including hands-on experience with Microsoft Word, Excel, Power Point, and Project.
Civil/Mechanical/Electrical Construction Inspectors
Provide on-site construction inspection for installations. The Construction Inspectors will be responsible for inspection of site preparation, demolition of existing structures, excavation, reinforced concrete foundations, duckbanks, erection of building and structures, utility interconnections, finish work, quality assurance testing, equipment testing, and commissioning. 5-10 years experience required. Degreed engineers and trained technicians with applicable experience will be considered.
Salary/labor rates will be equal to or better than the prevailing rates that are in compliance with the US Department of Labor and the Davis-Bacon Act. Project duration is estimated to range from 3-12 months, and possibly longer.
If interested please send a complete resume, including job experience, training/education, references and example work products to:
Ivan Clark
Email: ivan@westpeakenergy.net