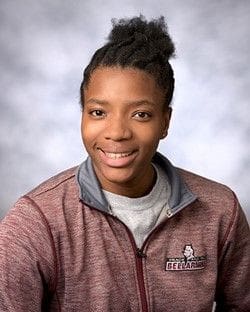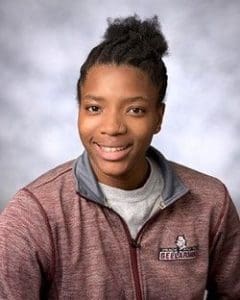 Yashira Rhymer-Stuart
The Virgin Islands Track & Federation (VITFF) has announced that Yashira Rhymer-Stuart jumped 1.75 meters to finish 2nd at the Felix Sanchez Invitational on June 12. Rhymer-Stuart is the USVI record holder in the high jump. She continues to compete well despite limited competitions because of COVID-19. Rhymer-Stuart looks forward to having a greater number of competitions post COVID. Full results can be found at:  https://tiempo.trackscoreboard.com/meets/225/
Eduardo Garcia
The VITFF is also proud to announce that Eduardo Garcia placed 11th overall in the Grandma's Marathon in Duluth, Minn., on June 18 in a time of 2 hours and 18 minutes 8 seconds. The field had 1,518 males in the race. This was Garcia's fourth ever marathon where he ran his third fastest time ever.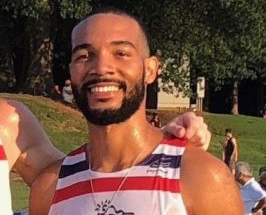 The VI Track & Federation (VITFF) has announced that Maia Campbell competed in the NCAA Division I Track and Field Championships in Eugene, Ore., in the shot put. With a put of 15.99m, Campbell was just short of her Virgin Islands record, which 16.47m.
Youth Track & Field
12 CARIFTA-age Virgin Islands junior athletes, Raynier Charlery (St. Thomas), Michael Dizon-Buman (St. Croix), Ariana Edgar (St. Croix), Rahyim George (St. Thomas), Cecil Hector (St. Thomas), Akyra Joseph (St. Croix), Makari Matthew (St. Croix), V'Andre Rochester (St. Thomas), V'Manie Rochester (St. Thomas), Michelle Smith (St. Croix), Jordan Vaughn (St. Croix), and Joshua TeWinkle (St. Croix), continue to train and prepare for the AAU Junior Olympic Games. The event will be held in Houston, Texas, July 29 through Aug. 7.