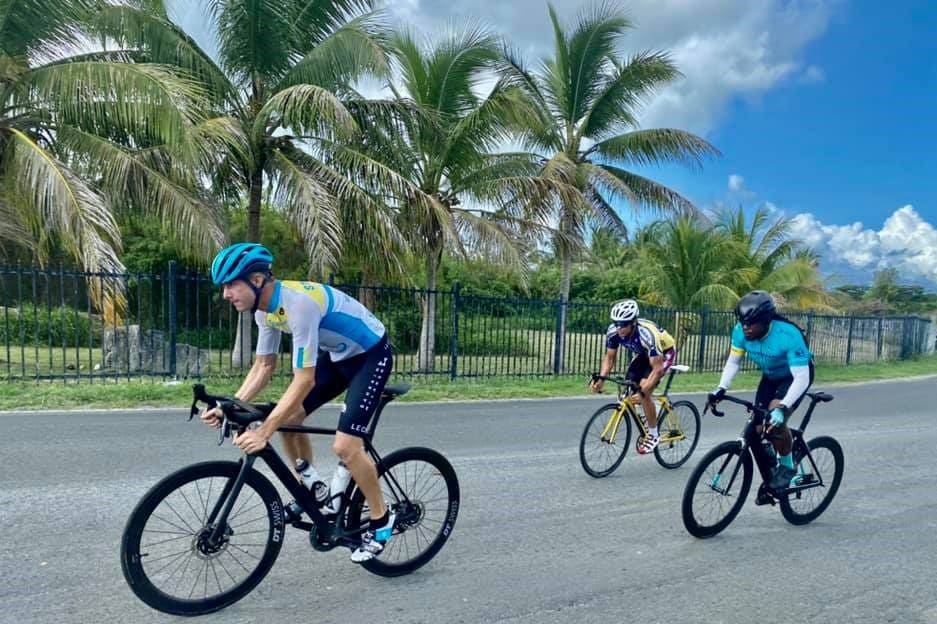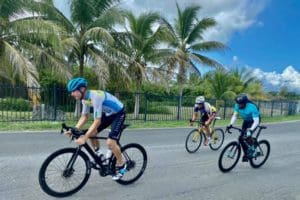 It was an exciting morning in Estate Bethlehem, St. Croix, as the Virgin Islands Cycling Federation celebrated Olympic month with a bike race. Cycling has been an official Olympic sport since the first modern Olympic Games in 1896. On Sunday, 31 cyclists took part in the Ride To The Rings Road Race, which was sponsored by the Virgin Islands National Guard (VING) and held in front of its headquarters.  The course took cyclists northeast to Glynn, then to Midland Road, on to Caspar Holstein Drive, then back again to VING Headquarters to complete the 4.5-mile lap.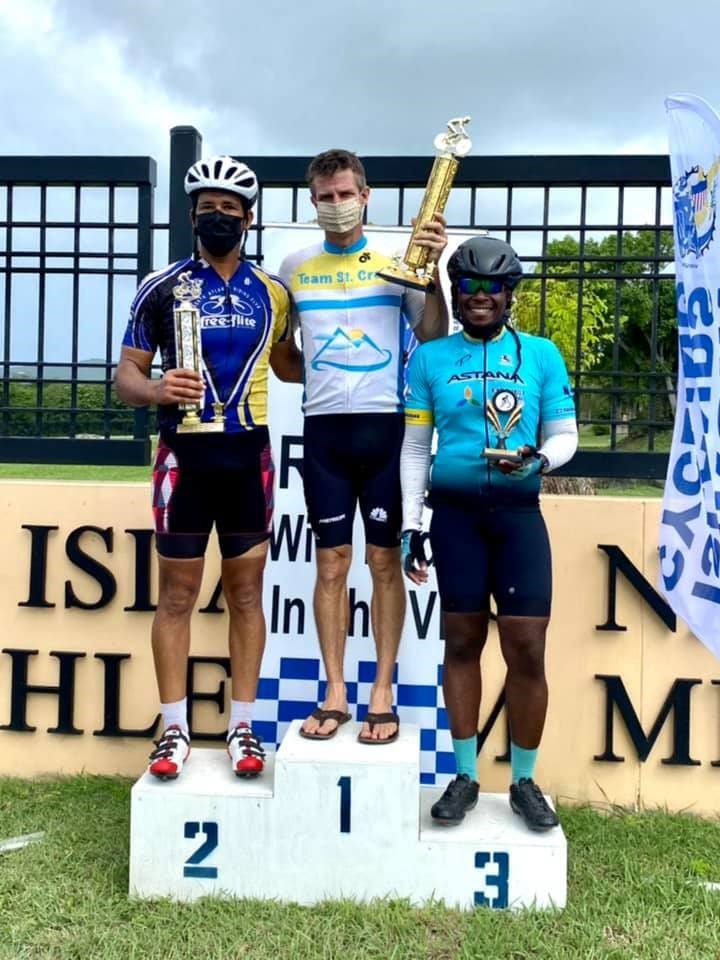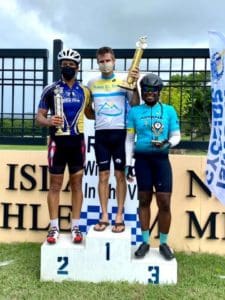 The small Elite field stuck together for the first five laps of their 45-mile race.  Two cyclists dropped off the back of the pack, leaving the three fastest in the game. It came down to the final corner on the 10th and final lap when Stephen Swanton, Alex Betancourt and Joey Swanson had to decide the finishing order.  With all of his might, Swanton dug deep to cross one second ahead of Betancourt and Swanson in a time of 2:11:45.  With a video rolling at the finish line, race officials determined that Betancourt nudged out Swanson for second place.
A tight finish took place in the Expert field as well.  The top six riders finished the 36-mile race within 4 seconds of the leader, David Defour, who finished in 1:52:43. Jerry Remy and Ralph Bartlett were second and third, respectively, with the same finish time of 1:52:45 for 8 laps.
The Mango Tree Riders, a local cycling club, were out in full force for the race, especially in the Sport category, with three members atop the finish podium.  Randall "Young Boy" Maynard rolled in, just ahead of Ted Prosper and Luke Defour with a total time of 56:30 for the 18-mile race.  Teammate Mario Butcher was right there in the mix for fourth place.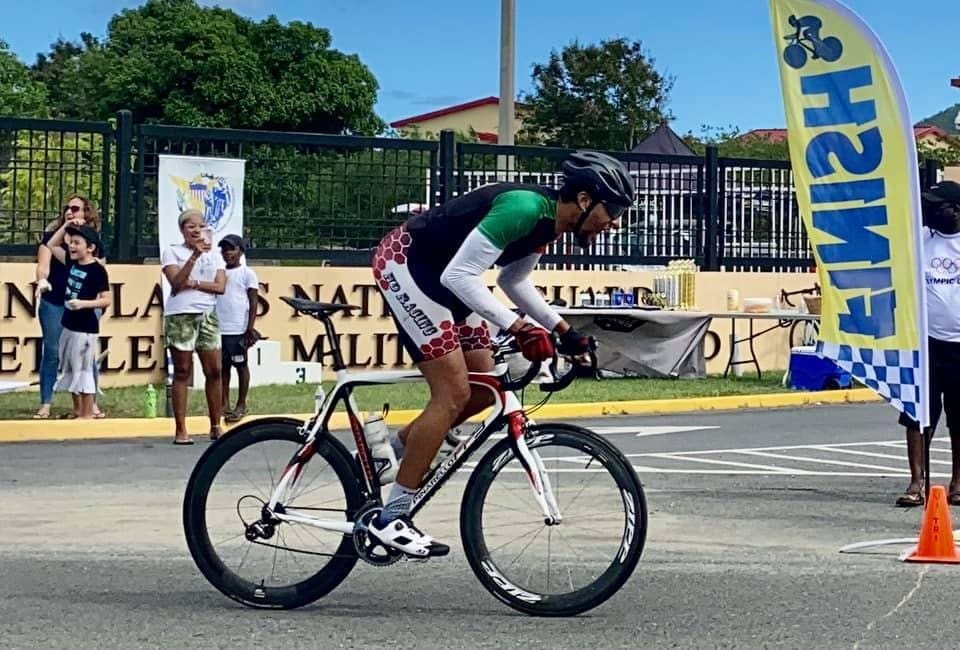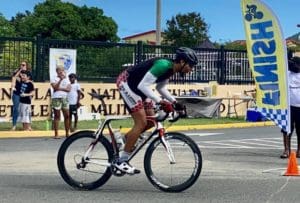 The Women's division was dominated by Melissa Banuelos.  For the first lap of four, both Melissa and Laverne Fredericksen held on to the fast pace set by the Sport riders.  Banuelos crossed the line in 57:04; Fredricksen was second in 59:58 in the 18-mile race and Judy Gario was third in 1:16:39.
The small Masters category was led by Yves Abraham, who finished the 18-mile race in 57:06;  Trevor Adams was second in 57:15, and Paul Gumbs was third in 1:05:02.
The next race on the cycling schedule is the Frederiksted Road Race at 7 a.m., July 4.  Call 643-6420 for more information.