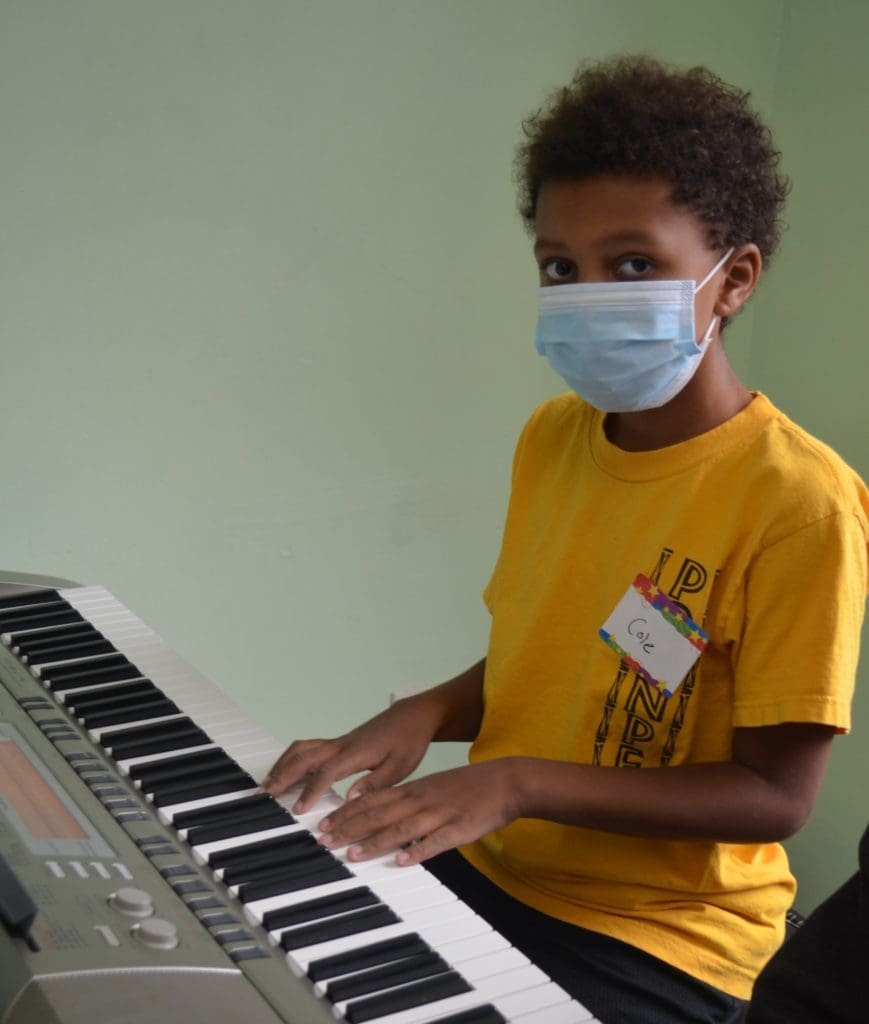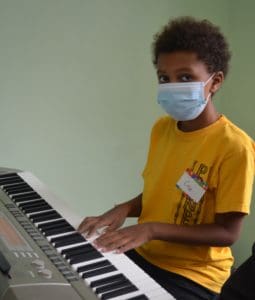 G-Clef Music Academy has run a summer music camp for 12 years.  This year, parents have a lot more to celebrate because they can register online and create their own children's summer camp experience.  The 2021 Summer Music Camp Blocks is a refreshing opportunity for children, ages 4 to 14, to learn how to play the piano, drums, guitar, steel pan, and/or sing during two-hour classes (referred to as blocks).  The children will learn through music exploration, which includes all the instruments and more.
G-Clef Music Academy's Summer Music Camp Blocks will begin June 21 and offers two COVID-19 compliant, small group music blocks each weekday, Mondays through Fridays.  Block 1 is scheduled for 8:30-10:30 a.m. and Block 2 is 10:30 a.m. to 12:30 p.m.  Each amazing two-hour music block teaches students how to play their selected instrument(s), how to read music, and how to perform different music styles…all wrapped in fun!  The camp fee is as low as $35/week.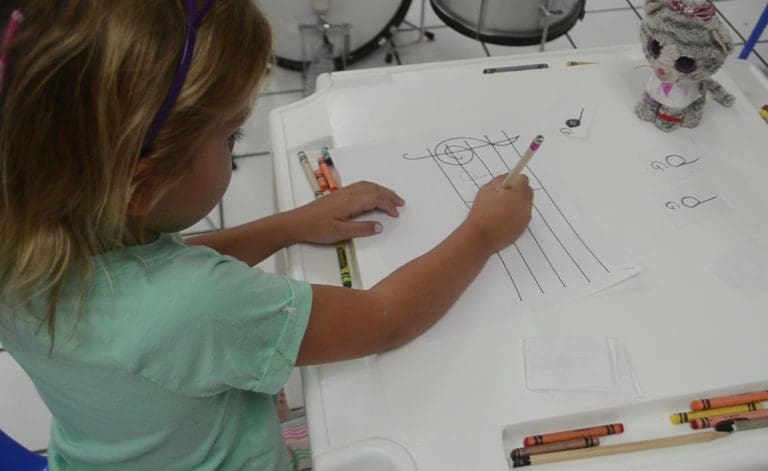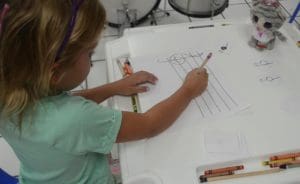 Parents can choose the number of blocks they desire their children to receive each weekday, the number of weeks their children will attend camp, and the instrument(s) they want their children to learn.  G-Clef Music Academy is centrally located in Mandela Circle (across from Wendy's/Yacht Haven Grande, and upstairs of Cravin' Crabs).
Registration is ongoing for this five-week camp, which ends on July 23.  Parents can register online now and can register even when camp starts.  Space is limited.
Call G-Clef Music Academy at 344-6449 for more information on Summer Music Camp Blocks or visit www.StThomasMusicAcademy.com