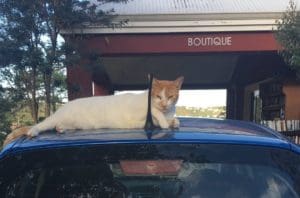 The Humane Society of St. Thomas announces that its 2021 membership drive will continue throughout the year, but in order to be eligible to vote at the annual meeting and election of new board members on June 5, an individual must become a member by May 5.
Members can run for a seat on the board of directors or offer their expertise in various areas. Those who have experience in finance, capital improvements, marketing, fundraising or any other field which could benefit the Humane Society can work on committees or be consultants on various projects.  All help is encouraged and greatly appreciated.
Membership is very valuable to the daily shelter operations and especially to the animals in the Humane Society's care. For those whose membership has not yet expired, the Humane Society asks that they renew now and consider the remaining term a donation to support the Good Dog Medical Fund.
In an effort to keep a contributing membership current and up to date, please select your membership here. https://www.classy.org/give/225355/#!/donation/checkout
If anyone prefers a printable form, visit the website at www.hsstt.com; print the membership form and mail it, email it to hsstt.bod@gmail.com or drop it off at the Humane Society campus.
If anyone needs help finding his/her membership renewal date, contact The Humane Society of St. Thomas at hsstt.bod@gmail.com.