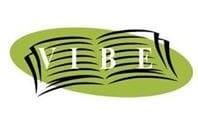 The Virgin Islands Board of Education informs the Virgin Islands public that due to the VIBE website's currently being offline, the deadline of the scholarship/loan program has been extended from April 23 to May 7.
While the board moved toward more of an online platform for the scholarship/loan program in recent years, it still retained the paper applications. Applicants can email a request for an application to financialaid@myviboe.com or contact the board offices to pick up a paper application.  Applicants are urged to fill out the document fully and return it to the same email address or to the board for processing.
"We sincerely apologize for the inconvenience to the hundreds of students who utilize the scholarship/loan program to assist them in attaining their goals," VIBE Chairperson Kyza A. Callwood said.   "We encourage students to take advantage of the alternative application process as well as the extended deadline while we work to resolve our website issues," he said.
The V.I. Board of Education also encourages anyone with questions to contact the offices at 772-4144 on St. Croix or 774-4546 on St. Thomas.