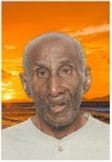 It is with great sadness that we announce the passing of our beloved LewDennis Smith of Tortola, BVI, who died March 14.
Dennis, as he is affectionately known, was born July 3, 1931. He was the 11th of 13 children born to the late Rosanna Helena Turnbull Smith and Henry Alexander Smith.
He was preceded in death by his sisters: Christina Cooper, Hilda Dawson, Bellencita Jones, Florence Parson, Ilva Simmonds, and Eugenita and Helena Smith; and his brothers: Alfredo, Charles Ernest, Lewis and Vaneco Smith.
Dennis died at the home of his beloved niece, Eugenita "Jenny" Thomas, who cared for him on St. Thomas. He leaves behind his sole surviving brother, Geraldine "Gerald" Smith.
He is survived by a number of nephews: Patrick Steven Austin, Walter Crandall, Franklin Jones Jr., Glanville and Rudel Parson, Lawford Simmonds and Irvin and Winston Smith.
He was also survived by nieces: Cynthia Brown, Denise Haly, Eva Simmonds Johnson, Yvette Parson Mathias, Rosiley Smith-Paquette, Brenda Lee Parson, Louett Smith Penn, Julie Scatliffe, Jenadine Simmonds, Deseree, Melba, Monica, Monique, Patricia and Sharon Smith, Iona Thomas, Nelda Todman, Mernice Vanterpool and Berniece Wiltshire; as well as great-nieces and great-nephews and other extended family too numerous to mention.
The first viewing and a memorial service will be from held from 3-5 p.m., Tuesday, April 6, at Turnbull's Funeral Home, St. Thomas. The second viewing and memorial service will be held from 10-11 a.m., Saturday, April 10, at Davis Funeral Home in Tortola, BVI. The funeral service will follow at 11 a.m. Burial will be at Cane Garden Bay Public Cemetery.
Due to the COVID-19 pandemic and public health regulations, the family requests that masks be worn at all times and that social distancing be adhered to.