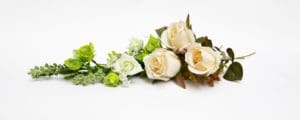 Janice Arosa Frett-Challenger died on Dec. 4.
The first viewing will be held from 3-5 p.m., Tuesday, Dec. 22, at Turnbull's Funeral Home and Crematory Services. The second viewing will be held at 9 a.m. followed by a funeral service at 10 a.m., Wednesday, Dec. 23, at Christchurch Methodist. Interment will be at Western Cemetery No. 2.
She is survived by her husband, Freeston Challenger; sons: Jerome Chiddick, Rashon Lewis, Rashede Lewis Sr., Jamal Challenger Sr. and Jermaine Challenger Sr.; daughter, Janisha Challenger-Lawrence; daughters-in-law: Kishmaal Smith Challenger, Kay-Sheree Davis-Chiddick, Ceairia Washington, Virginia Lewis and Kenisha Wilkinson; son-in-law, Danny Lawrence; brothers: Ralain Frett, Wayne Frett Sr., Verne Frett Sr. and Troy Frett; sisters: Necia Meyers and Ita-Mae Frett; and aunts: Pearla Industrious, Eva Mae Bailey, Ruby Nibbs and Gwendolyn Lettsome.
She is also survived by sister-in-law, Vermalita Challenger; brothers-in-law: John Meyers Sr., Llewelyn Challenger and Sylvester Dickenson; nieces: Shenika Frett, Oresha Frett, Monee Frett, Makayla Frett, Monique Frett, Chai-Anne Frett and Layla Frett; and nephews: John Meyers III, Jahmoi Meyers, Kameil Frett, Kie Frett, Verne Frett Jr., Wayne Frett Jr., Malachi Frett, Trimoi Frett and Ashoi Frett.
Other survivors include grandchildren: Jeniqua Chiddick, Jerisha Chiddick, Kerisha Chiddick, Kahden Lewis, Rasaiya Lewis, Rashede Lewis Jr., Rayshaun Lewis, Ra'Nya Lewis, Raseim Lewis, Jamal Challenger Jr., Jamika Challenger, Jamira Challenger, Jamar Challenger, J'Moia Challenger, J'Mia Challenger, Ja'Niya Challenger, Keairia Challenger, Jermaine Challenger Jr., JazAnea Challenger, J'Mani Challenger, Ja'Riya Challenger, Kh-Mourei Gumbs and DyLáuni Lawrence.
More survivors are her godchildren: Shequeeda Sylvester, I'Vanya Hobson, Jheanique Guishard, Jheayan Guishard and Andrea George; adopted granddaughter, Ty-Nisha Robin; godmother, teacher Jenny; special cousin, Allia Todman (aunty Diana); close friend, Vernell Percival-Stevens; and other family and friends too numerous to mention.