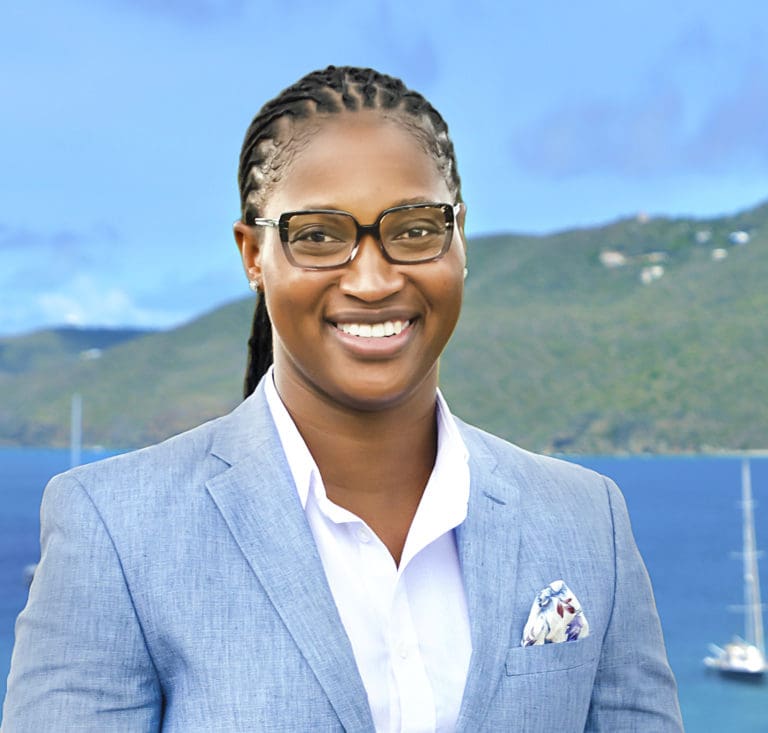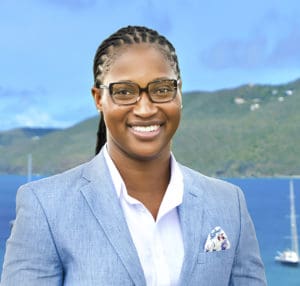 Democracy needs all generations to be engaged. We must ensure that younger generations are taught and understand history in order to gain the context of why everyone's participation is necessary. Youth isn't an excuse to avoid responsibility, just as seniority isn't a reason to squander it. We need meaningful discourse across the generations for the benefit of our future generations. Democracy requires effort and risk. Standing up for others takes as much courage as being open to listening and understanding a new perspective.
In that light, I welcome a conversation with any Virgin Islander regarding the proposed Magens Bay amendment. I want to pause here and note that the present board via the medium of radio talk shows and editorials has attempted to taint the true purpose of the legislation. The true purpose is to honor Mr. Fairchild's intent. Mr. Fairchild's intent and expectations are not being followed.
Mr. Arthur Fairchild had a vision when he donated this property. One of his primary purposes was to provide a place for Virgin Islanders to get out "to the country" to spend a day relaxing. It was his intent for Magens Bay to be enjoyed by Virgin Islanders. Certainly, his intent was not for us to turn this piece of paradise into a tourist destination with this history and the local residents a mere afterthought.
Of course, it takes money to operate, but tourism should be balanced with the enjoyment of the local community. This is a goal that is easily in reach. We know through research that travelers rate authenticity as the number one factor they consider when choosing their trip. At present, Magens Bay lacks any authenticity and falls short in the local community involvement. The arriving guests are not provided with history or cultural experience. We need to tell them about Mr. Arthur Fairchild's dream, and yes, there should be a museum.  We have a story to tell.
Additionally, it has long been recognized that we are not supporting our local craftsmen.  We have woodworkers, painters, glass blowers, potters, and more. An association of guilds and artists should have a venue for their craft at Magens. A steel pan band and some local food would provide a cultural experience for guests and would be enjoyed by Virgin Islanders, too. I am disappointed that the present board characterizes these suggestions as circus entertainment.
I have received many comments that there has been no transparency with respect to the concessions. I have never seen a published request for bids or proposals. The MBA Board insists they are not subject to the bidding process. The Board has cultivated public mistrust and done little to gain public confidence. The prime example is the food concession, which has been operated by the same group for over 30 years and lacking any Caribbean flavor.
Further, we should also be able to discuss Mr. Fairchild's 1945 statement in which he expected the Governor and Chairman of the Municipal Council to sit on the Board. There is no longer a municipality and the equivalent of that position today is the Senate President.   Again, Mr. Fairchild's intent and expectations are not being followed.
The proposed legislation has nothing to do with politics. Arthur S. Fairchild generously deeded what has been called one of the Top Ten Most Beautiful Beaches in the World to the people of the Virgin Islands. Mr. Fairchild was a visionary who realized that over time change is inevitable and, "Social and other similar considerations will have to be weighed and adjusted." Times have changed since 1943; we need to reassess Mr. Fairchild's intent, vision and goals for this property and re-align as necessary.
The proposed composition of the board is to retain all seven board members but change the composition targeting subject area experts: Two private citizens; two conservation, preservation, agriculture, agroforestry experts (as the watershed problems have never been addressed); one member from the small business community; one member from the hotel and tourism industry and the Governor or a representative of his immediate staff. On its face, the new composition is not politically driven but raises the bar with respect to qualifications.
The Board's opposition to the proposed legislation has everything to do with politics. The reappointment of family, friends and political bedfellows runs afoul of Mr. Fairchild's vision especially given the lack of transparency and local participation.
We have removed the bill from the agenda so all Virgin Islanders have the opportunity to ask questions to clearly understand the issues. The time has come for us to reimagine and transform our amazing assets into phenomenal authentic experiences!
Sen. J.K. Sarauw