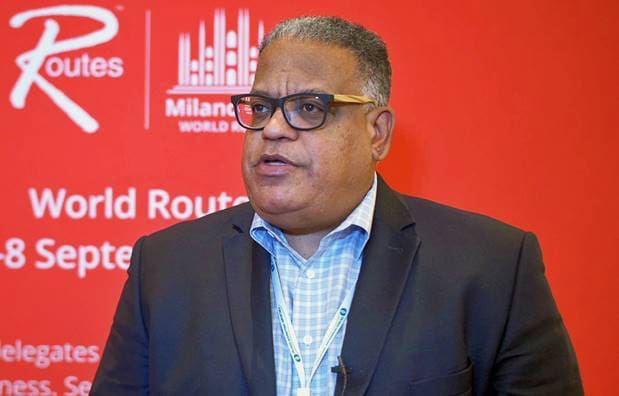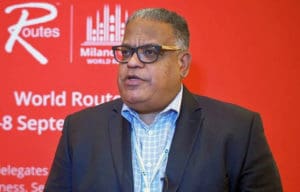 The U.S. Virgin Islands Commissioner of Tourism has cautioned that while a Coronavirus Disease 2019 (COVID-19) vaccine is on the horizon, protocols and guidelines implemented to protect lives and livelihoods in the territory should not slacken.
Speaking on a recent Condé Nast Traveler virtual panel discussion, Tourism's Commissioner Joseph Boschulte said that while he understood the real effects of pandemic fatigue, "we're getting closer to the finish line with a vaccine, and we've done so well for nine months; we don't want to mess it up in the last three or four months."
Maintaining a heightened state of vigilance is essential since the lion's share of the territory's visitors arrive from the United States mainland, where the number of daily new COVID-19 cases continues to rise in many states.
Addressing participants during the "New Standards in Safety and Health" online session, the tourism leader highlighted a recent partnership with American Airlines which enables travelers to be tested before boarding, allowing them to comply with the territory's five-day window for being tested, receiving test results and submitting results through an online portal.
The pre-flight testing option, which is conducted via an at-home sample collection kit, is critical because it was increasingly difficult for travelers to get test results back on time: "So any way that we can allow the testing to happen and happen quickly is important."
COVID-19 testing requirements for traveling to the U.S. Virgin Islands require that prospective travelers aged five or older submit travel details, contact information and coronavirus test results to a secure, online Travel Screening Portal.
"It's all about making sure we have the data to ensure that if there is an unfortunate situation when somebody is positive, we can reach out to them, contact trace and isolate anybody that is positive so that we avoid community contamination," the commissioner said.
Ensuring the health and safety not only of visitors but also of the territory's residents remains one of the highest priorities for the Department of Tourism. Boschulte believes that, especially in times of crisis, being responsible for one another is crucial. "Everybody has to make sure that everybody is being personally responsible to not only themselves but to everybody around them," he said.
As the pandemic has progressed over the past months, the Department of Tourism has observed that, increasingly, visitors want to vacation privately. "One of the biggest trends we've seen with people is that they really want to stay away from other people, and they are willing to pay a premium for that. So instead of going on a catamaran with 25 other people, they'll go on their own smaller excursion on a powerboat with just their family," said Commissioner Boschulte.