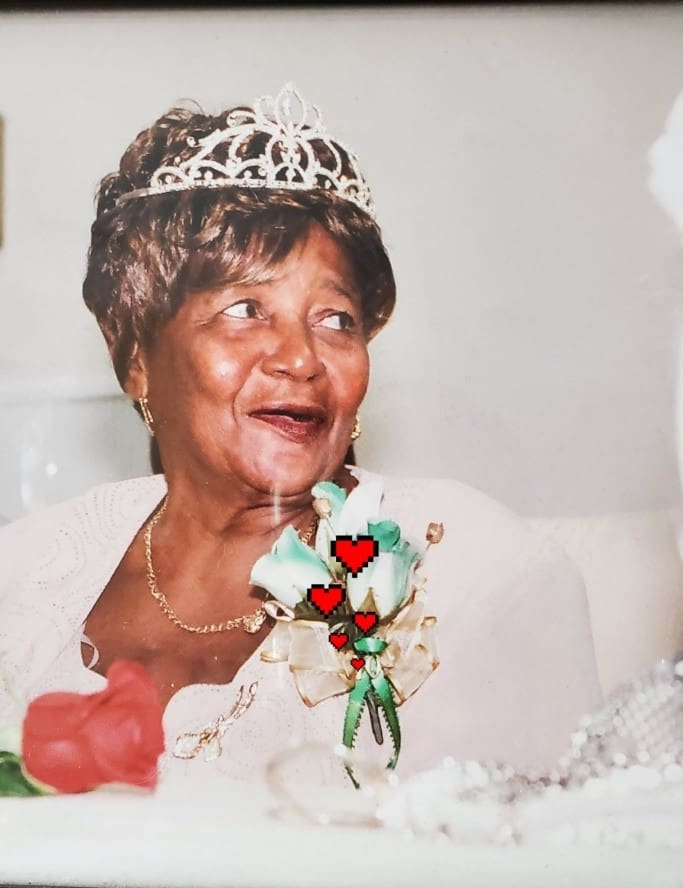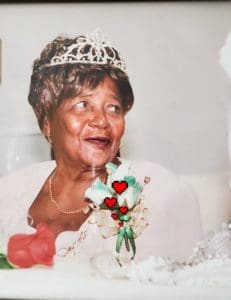 Laurene L. Wallace, a loving, awesome unselfish, radiant, easy-going, nurturing, energetic Mighty Woman of God was born on May 22, 1939, in Nevis. Her parents were Ina Wallace and Abraham Jeffers.
Laurene was a loving mom who unselfishly nurtured her six children. She radiated in Jesus, and Master her Soul, in her own, easy-going way, as she wanted everyone to get along and succeed in life! Keeping her family together, teaching them to follow her example of always standing tall as the peace-keeper in all relationships was of vital importance to her, as she thoroughly understood the value of forgiveness.
In addition, "Mom," as she was affectionately called by many, was the loving nanny/caregiver to the Capedeville family for well over 30 years. She was a lifestyle evangelist that was approachable and non-judgmental. Mom worshipped her Lord and Savior in sickness and in health because in the words of one of her favorite songs, she knew that her "Victory In Jesus" came because of his "Amazing Grace."
Mom was thoroughly loved by many and will be missed by all who knew and loved her.
She was preceded in death by her parents and two grandchildren: Cardelia "Cookie" Wallace and Theodore "Junie" Wallace Jr.
Her sister, Iris Brown, passed away in recent days, following Laurene's transition. So she leaves behind many memories of a life well-lived to be cherished by her children: Valarie Wallace, Theodore Wallace, Ernest Wallace, Jasmin Wallace, Rohan Wallace and Sandra Wallace; and grandchildren: Tammy Smith, Timmy Joseph, Lauren Wallace, Makeel Wallace, Deanna Wallace, Makeisha Wallace, Malik Wallace, Cardelia Wallace (deceased), Theodore Wallace (deceased), Roxy Wallace, Scarlett Wallace, Maia Wallace, Phillip Ramos, Rohan T. Wallace, Robert Wallace and Cassie White.
She is also survived by great-grandchildren: Breon Jordan, Nevaeh Wallace, Antwan Ramos, Aiyana Ramos, Omari Ramos, Caleb White, Tyson Rodgers and Laylah Vanterpool; daughter-in-law, Angela Wallace; sisters: Nellie Stapleton, Marilyn Pemberton and Marion Herman; extended family: Roxanne Capedeville, Douglas Capedeville, Douglas Capedeville II, Donovan Capedeville, Gabriel Capedeville and Savanna Capedeville; close friends: Genevive Thomas, Merlin Taylor, Ellen Francis, the Thomas family and Aminah Saleem; as well as a host of other relatives and friends who Laurene also had, including a host of family members and friends on St. Kitts/Nevis who loved her dearly.
The funeral service will be held at 10 a.m. on Thursday, Dec. 17, at Way of the Cross Church. Interment will follow at Kingshill Cemetery.
The family respectfully requests that attendees wear a face mask and adhere to the social distancing requirements