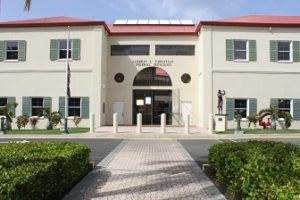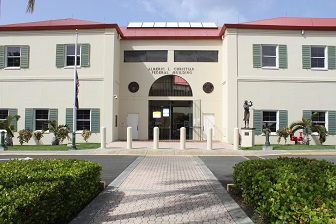 Regina Petersen, the administrator of courts, advises the public that in light of the increasing COVID-19 infection rate in the Virgin Islands and across the country, and following the recommendation of the governor and guidance issued by medical experts, the judicial branch of the USVI will significantly reduce in-person court operations from Friday, Nov. 27, through Friday, Dec. 11.
Courthouses will remain open during this time, and court staff will be maximizing remote work and leveraging the technologies in place to conduct operations remotely.
All matters previously scheduled via Zoom as well of any Advice of Rights calendars shall proceed as scheduled unless otherwise modified by the presiding judicial officer. To the extent possible, any in-person matters already scheduled during this time will also be held as virtual proceedings. Parties, attorneys and court users with questions about matters scheduled during this time should contact the appropriate clerk's office.
The reduction of in-person hearings has the potential to significantly limit pre-symptomatic individuals from entering courthouses and reduces the potential of those individuals infecting others.
The judicial branch reminds its employees and the public to continue to follow guidelines issued by the CDC and the V.I. Department of Health. Remain vigilant in social distancing and wear masks in public.
For more information, contact Regina Petersen, Administrator of Courts, Judicial Branch of the Virgin Islands at P.O. Box 590, St. Thomas, U.S. Virgin Islands 00804
Fax: 774‐2258  TTY:693-4118 or [email protected]