The Source Arts & Literature section highlights the work of our creative readers. All visual artists and creative writers are encouraged to share with us new works.

Poetry and creative prose submissions are limited to 1,500 words and should include a brief bio of the writer.
Visual art submissions should include at least one high quality image or video and a very brief bio along with an artist's statement that speaks to the inspiration of the work. The statement should include the title if there is one, the medium used and what the work means to you.
Please send submissions and questions to visourceart@gmail.com.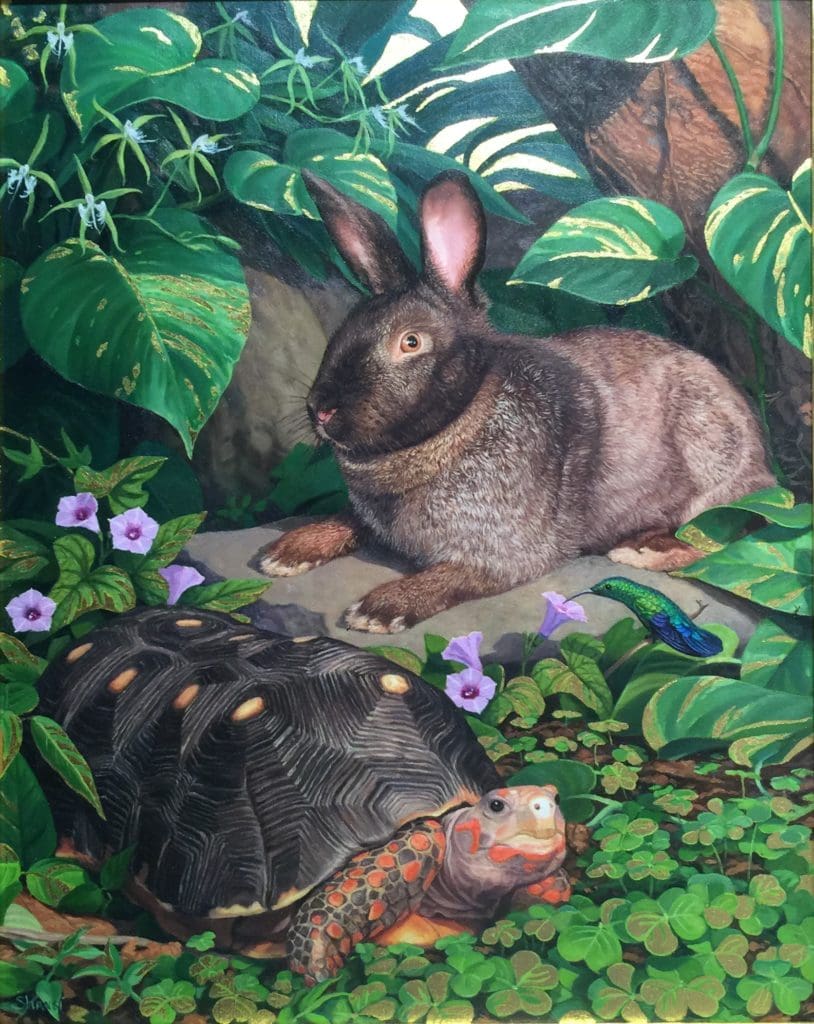 THE TORTOISE AND THE HARE
Filippo Cassinelli
My words
leave the white page,
A red foot tortoise
meandering
through tall grass
amongst the clovers.
Years ago
Hunting alone
I stopped
to look out over
a calm blue lake.
It was just a flash
two ears, a hop
and then gone.
With love
I move the tortoise
forward in the poem.
The all seeing eye
of the hare
watches the gathering
of the stars.
He knows
the road
and the end.
Filippo Cassinelli is a writer from St. Thomas. Shansi Miller is a painter from St. Thomas.