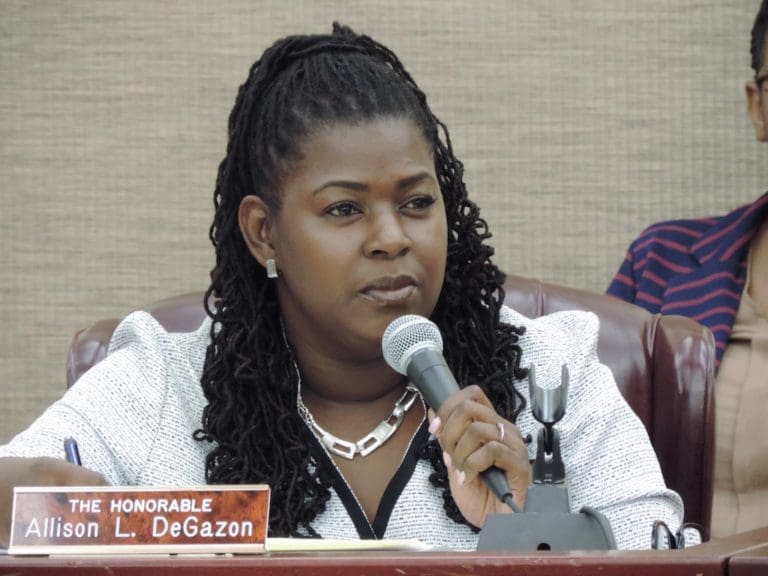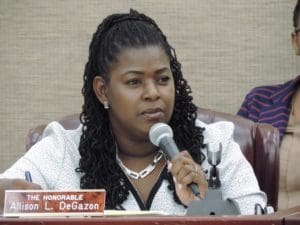 In life and in legislating, doing the right thing in the right way is important. The controversy before this body is regarding the Governor's decision to raise the salary of the lowest-paid commissioner, thereby triggering a raise in the salary of Senators of the Legislature. Because the Governor has the right to change the salaries of his commissioners, our responsible course of action to remedy this situation is to create a different system for determining the salary for Senators now and in the future.
However, that system was already legislated through Act 7878, The Virgin Islands Public Officials Compensation Commission Act. The bill — enacted May 27, 2016 — established a commission and "Beginning in January 15, 2017, and every four years thereafter, the Governor shall convene a Commission to conduct a review of the salaries, expense allowances, and other emoluments of the Governor; the Lieutenant Governor; members of the Governor's cabinet, including the Attorney General, all commissioners and directors of government agencies; judicial officers; senators of the Legislature; and the Inspector General of the Virgin Islands."
How the salary of Senators gets determined is no small issue. This is mainly because of the potential for corruption. Because of this, I voted to support the removal of Bill No. 33-0198 from the agenda as requested by the sponsor. Senator James' amendment would be better served as an amendment to Act No. 7878, as it is no longer necessary to have the existing language in the Virgin Islands Code speaking to tying lawmaker's salary to the lowest paid commissioner, when Act 7878 exists.
My colleague Senator Athneil Thomas, the primary sponsor of Bill 33-0198, fairly requested that his bill not be subject to non-germane amendments and to avoid it being vetoed. He has that right as a senator. My suggestion would be for the governor to fill the seats of the Commission as established in Act 7878 and amend 7878 to include language removing our salaries to that of the commissioner.
Editor's note: Sen. Alison De Gazon represents St. Croix in the 33rd Virgin Islands Legislature.