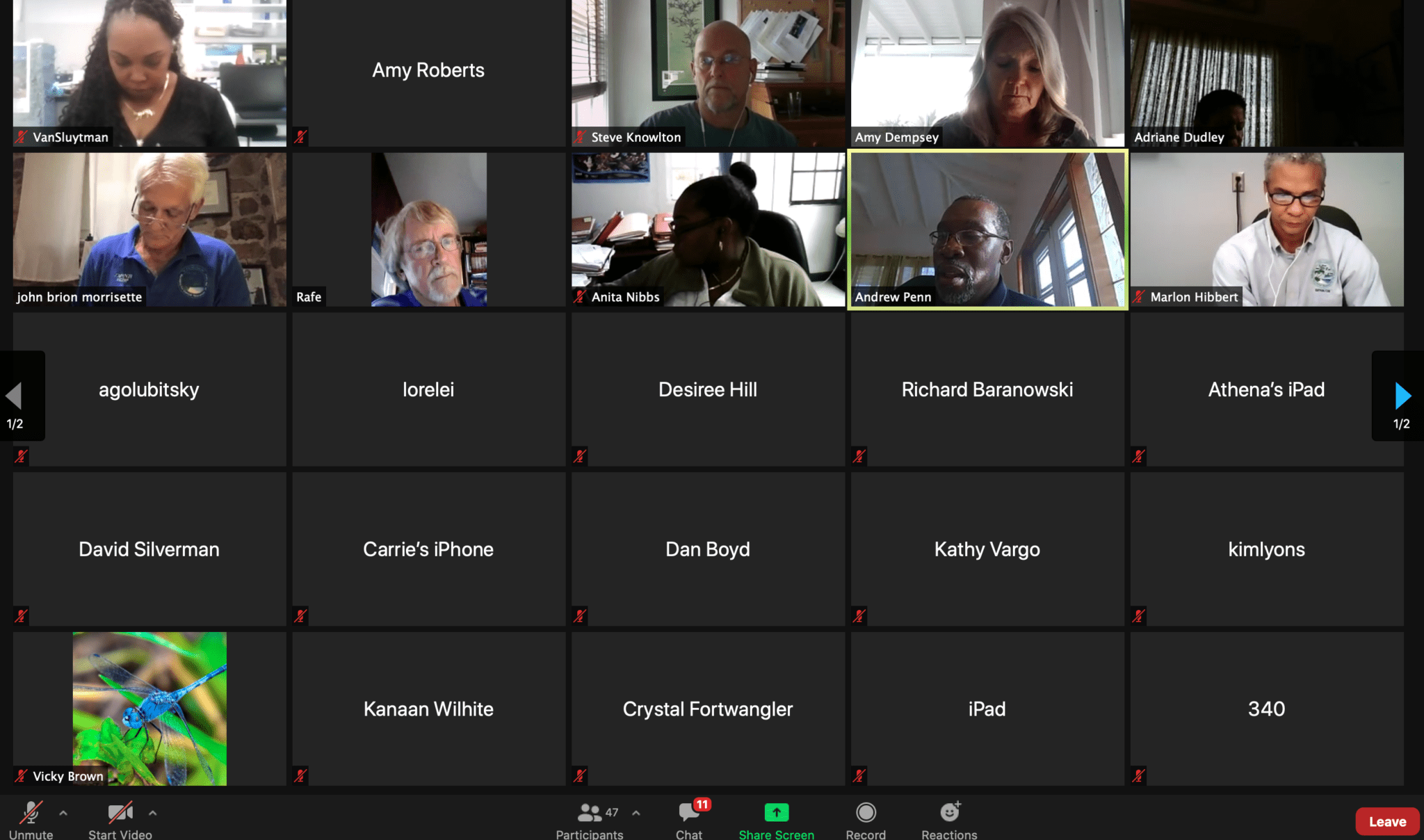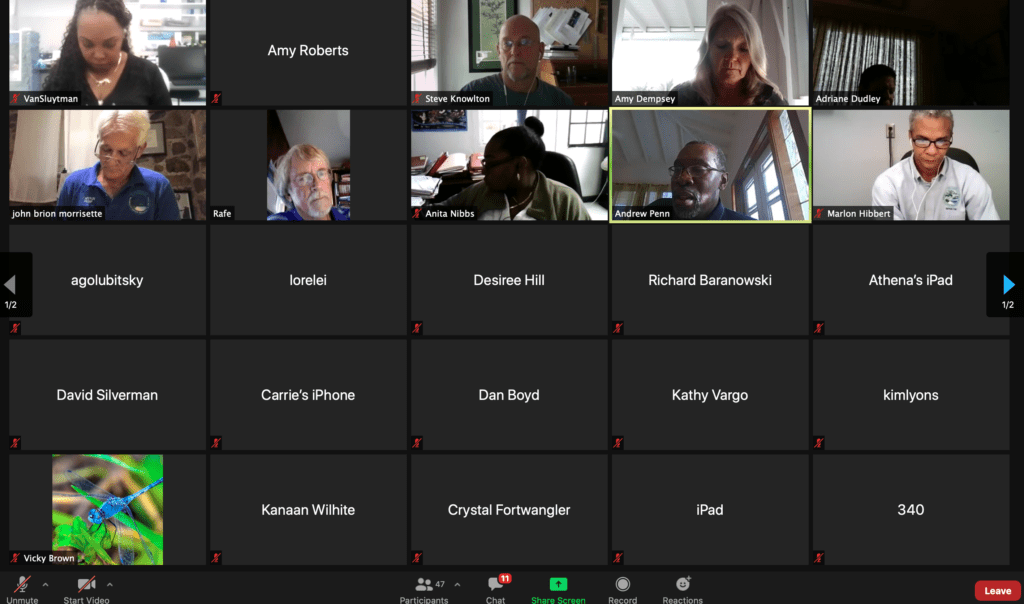 In a unanimous decision, the St. John Committee of Coastal Zone Management voted to disapprove an application by Cowgirl Bebop LLLP to permit a 120-foot floating lounge and restaurant off Mingo Cay in Pillsbury Sound between St. Thomas and St. John.
The three CZM-STJ committee members who attended and voted at the online meeting cited several reasons for rejecting the permit.
"The weather, waves, wind and currents make this location unsuitable," said commissioner  Rafe Boulon. Boulon said he approved of the project's concept and commended the developers for being "relatively environmentally sensitive," but added that the project's proposed location next to the wildlife sanctuary on nearby Grass Cay made the site especially inappropriate.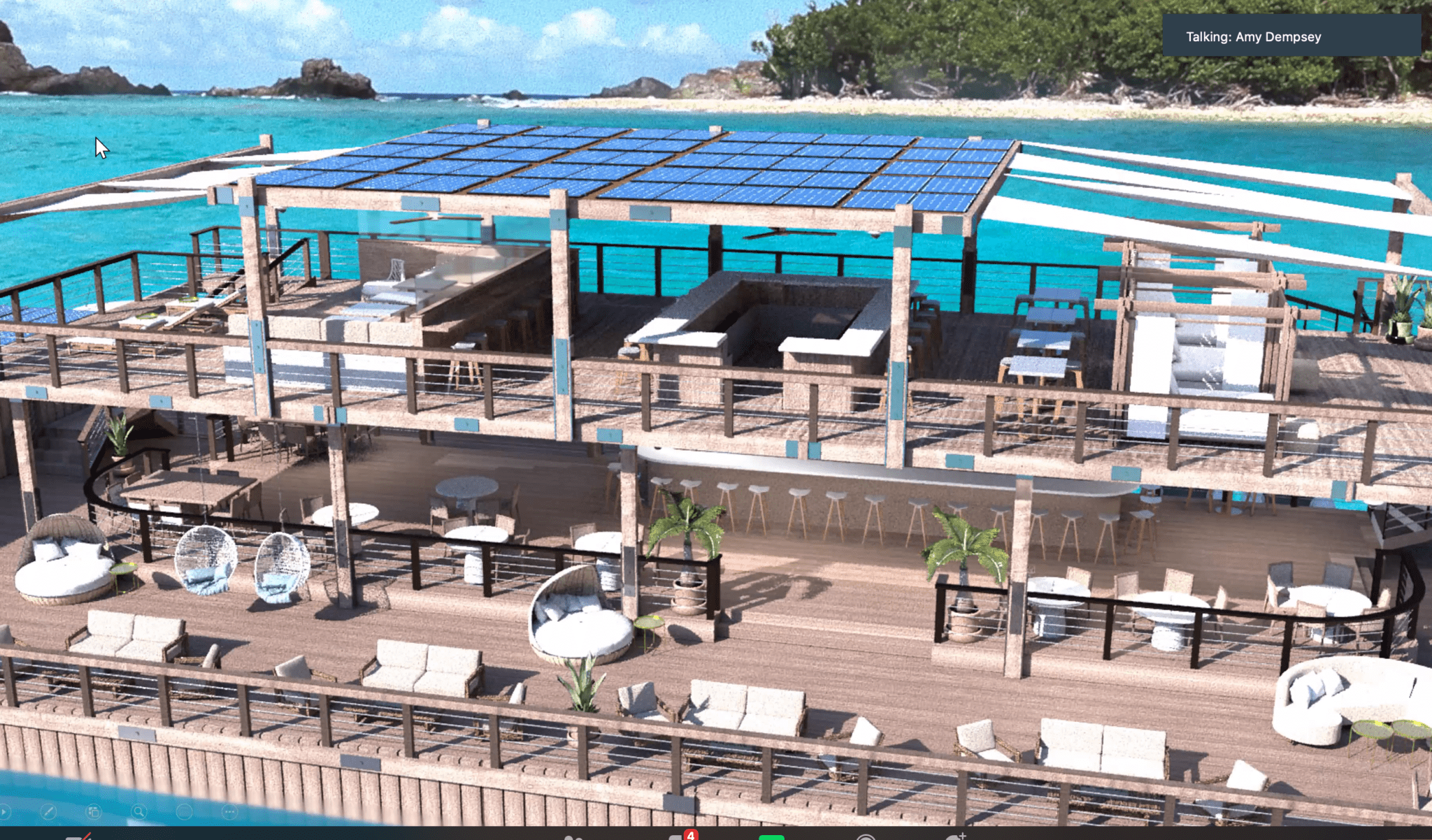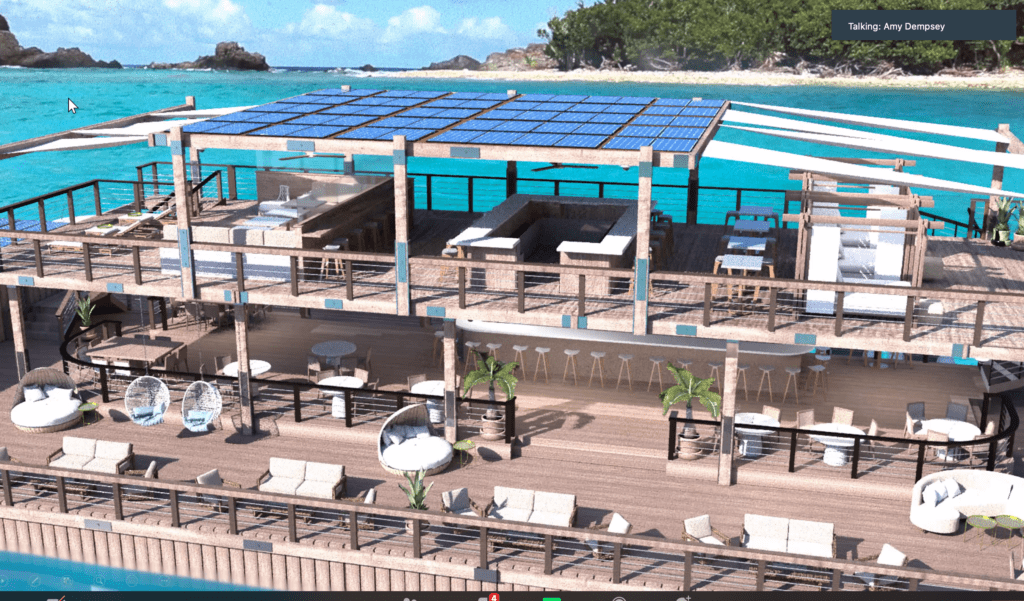 Commissioner Brion Morrisette agreed with Boulon's concerns about the environment. He said that although a vessel the size of Cowgirl Bebop might be able to weather unexpected waves and currents, smaller vessels moored or anchored nearby might not be able to handle hazardous conditions.
In the late 1980s, three young boy scouts drowned in the cut between Mingo Cay and Grass Cay when the swell kicked up and overturned their dinghy.
Although the developers of Cowgirl Bebop said they would not permit patrons aboard to go swimming, Morrisette said the staff would not be able to control the activities of people in nearby boats.
Commissioner Andrew Penn echoed the other committee members' concerns about the location and said, "This is an extremely pristine area. We don't have many of these now.  They need to be protected more seriously at this time."
Penn said that boaters looking for a bar and restaurant could go to nearby Lovango Cay where a resort is underway. "People have options," he said.
Commissioner Kurt Marsh did not attend the meeting. Former commissioner David Silverman was removed from his position on the committee two days before the decision-making meeting was held.