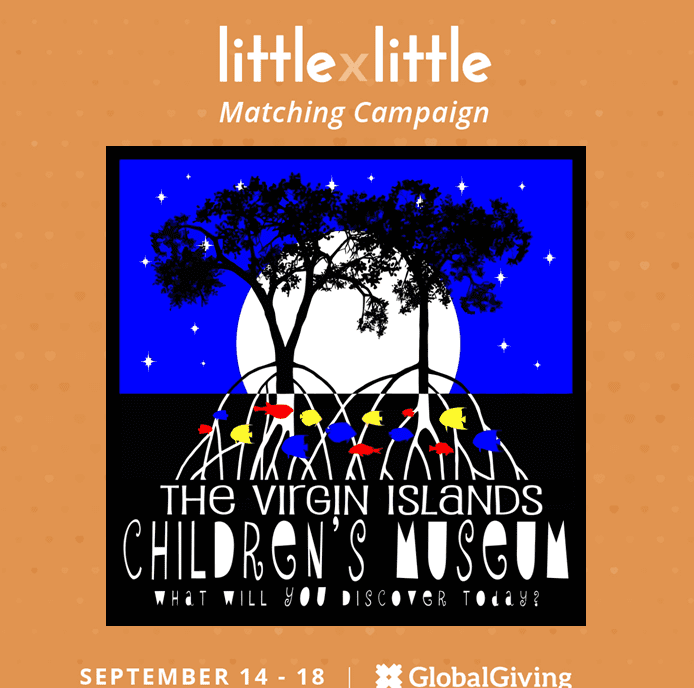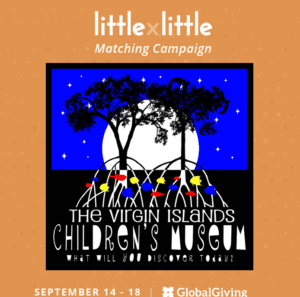 The #LittlexLittle campaign organized by GlobalGiving was an online fundraising campaign that ran from Sept. 14-18, during which GlobalGiving would match project donations 50 percent up to $50. The idea was that small acts of kindness and giving could make a big impact towards the fundraising goals of non-profits. Instead of asking for big chunks of money, the LittlexLittle campaign encouraged smaller donations and sharing on social media platforms.
"During these challenging times, I believe this was a great approach as most people want to contribute but may only be able to give a small amount," said Chantel Hoheb, executive director at the VI Children's Museum.
In five days, 79 people donated $8,215 to help the museum reach its GlobalGiving project goals. The majority of donations came via Facebook but some were sourced from Instagram and other online sources. The VICM projects on GlobalGiving were to help raise funds for their At Home Discovery Kits as well as to support their work as the Dolly Parton's Imagination Library affiliate in the U.S. Virgin Islands.
While these kits and programs are free to the recipients, they are not free to produce. Grants from the Community Foundation of the Virgin Islands (CFVI) have helped to cover the majority of expenses for these programs; however, all sponsors and grantors prefer to see that an organization is securing matching funds as well. And thanks to their generous donors, they can continue to provide these programs to the community.
This year alone (January-September), Dolly Parton's Imagination Library has been able to ship 6,494 books to children in the USVI, and while the museum receives discounted rates on the books and shipping, the museum has paid $13,151.18 to get those books to their participants. "We will continue to support literacy in the U.S. Virgin Islands and encourage parents to read with their children and to play and learn together; that's why we are so fortunate to have people in the community (on and off-island) who will support that work, " said Hoheb.
The first two rounds of Discovery Kits have been targeted at lower-income families. However, the museum is opening the next round to the larger population. To sign up for the third round of Discovery Kits, please fill out the online registration form, www.bit.ly/2G1n0NC. Kits will be distributed on a first-come, first-serve basis.
If people would like to sign a child up for Dolly Parton's Imagination Library, visit https://www.vichildrensmuseum.org/imaginationlibrary.   This program mails children a free book each month from birth until they are 5-years-old and helps to build a child's home library as well as build the relationship between parent and child.
To donate and help support the museum, visit its website at www.vichildrensmuseum.org or email them at vichildrensmuseum@gmail.com.
"Thank you again to everyone that donated to the VI Children's Museum during the LittlexLittle Campaign!  As we work towards reopening, we encourage everyone to stay safe and stay vigilant with their safety precautions," said Hoheb.