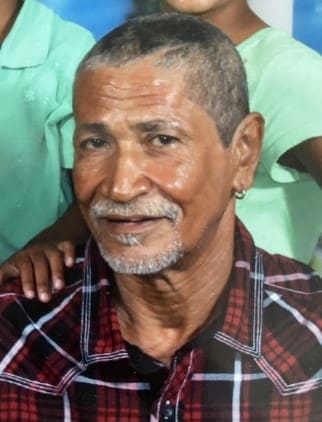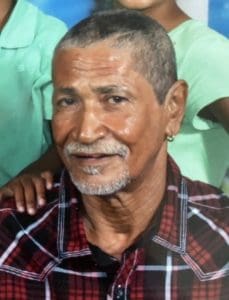 Israel Veira of Estate Sion Farm died on Aug. 14. He was 63 years old.        
He was preceded in death by his mother, Cynthia Veira; father, Samuel Veira Sr.; and brother: Maxwell Veira.
He is survived by his children: Israel Leon Veira, Bryan Jermin Veira (Chantell Veira), Jerome Daniel Veira Sr., Shantal Marie Veira-Turbe (Terence Turbe), Andre Aswin Veira Sr., Brandon Davaris Veira Sr., Shinique Kadeja Veira and Terel Deonte Veira; and grandchildren: Ciera Adams, Israel Shawn Veira, Breyanna Veira, Jerome Veira Jr., Javon Veira, Jamari Veira, Jayden Veira, Josiah Veira, Jermel Veira, Francisco O. Diaz Jr., Tiana K. Turbe, Tiara K. Turbe, Tayshawn K. Turbe, Mykayla Dawson, Aneya Veira, Audrea Veira, Andre Veira Jr., Page Veira, Amani Veira, Alana Veira, Brandon Veira Jr., Blake Veira, B'aire Veira, Autumn K. Dell, Andrew N. Rivera and Treasure Veira.
He is also survived by brothers and sisters: Valerie Williams (Lenox Williams), Ursula Jones (Dennis Jones), Margaret Cecile Veira, Lorna Veira-Pierre (Leon Pierre), Florina Veira-Corbett (Rudolph Corbett), Eldred Fitzgerald Veira (Chantal Veira), Julian Veira (Elizabeth Hodge), Judianna Freeman (Karey Freeman), Mishka Veira-Barnes (Tomarcus Barnes), Suden Nadia Graham (Gary Graham Jr.), Marcia John (Maurice John), Samantha Veira-DaCosta (Dwayne DaCosta), Jennifer Veira, Dillon Veira (Janice Veira), McWilson Veira, Samuel Veira Jr., Desmond Veira, Hugh Veira, Kert Quashie and Albert Veira; as well as other relatives and friends too numerous to mention.
The viewing will take place at 9 a.m. followed by the funeral service at 10 a.m., Friday, Sept. 25, at Speak the Word Ministries. Interment will follow at Kingshill Cemetery. The family respectfully requests that attendees wear a face mask and adhere to the social distancing requirements.