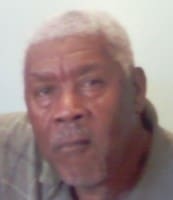 Teddy Alexander Williams, also known as "Bear," of Christiansted, St. Croix, U.S. Virgin Islands, died on Sunday, Aug. 16. He was 83 years old.
He is preceded in death by his mother, Gwendolyn A. Hunt; father, Edmund A. Williams; and sister, Verna King Patrick.
He is survived by his spouse, Elizabeth Williams; daughter, Faye Williams; sons: Oliver "Keila" Rose, Gino Williams and Enrico Williams; grandchildren: Joseph Rose, Malik Rose, Shabazz Rose, Aja Rose, Elijah Rose, Ezekiel Rose, Tamia Williams, Kiara Williams, Nayah Williams, Tyriek Williams and Nathaniel Williams; great-grandchildren: Katalina Rose and Jordan Ghant; and daughters-in-law: Jessica Rose and Myrtle Williams.
He is also survived by sisters: Helen Williams, Lornette Joseph and Janice Cornelius; brothers: Winston Williams, Sinclair Williams and Kennedy Williams; nieces: Desinni Williams, Latashia Joseph Edwards, Karimah Cornelius, Beverly Williams and Naomi Joseph; and nephews: Padget Nanton Sr., Deshawn Williams, Leopold Joseph Jr., Don Cornelius, Lenroy Williams, Alvin Williams, Kevin Williams, Jaden Williams, Vahnroy Hosear, Omar Williams and Keion Williams.
Other survivors include special friends: Louisa Rose Williams, Kendrick Henry, Carl, Nick, Nigel, Gordon, Jaime and Cedric of National Aero-Tech, Eddie-Mae Johnson, Gloria Williams, Roal "Coke" Caesar, Eustace Nicholas and family, and Vanley Pilgrim and family; cousins and other relatives: Walter "Shorty" Williams Sr., Campbell Williams; as well as other relatives too numerous to mention.
A private memorial will take place at 9 a.m., Wednesday, Sept. 2, at Kingshill Cemetery.