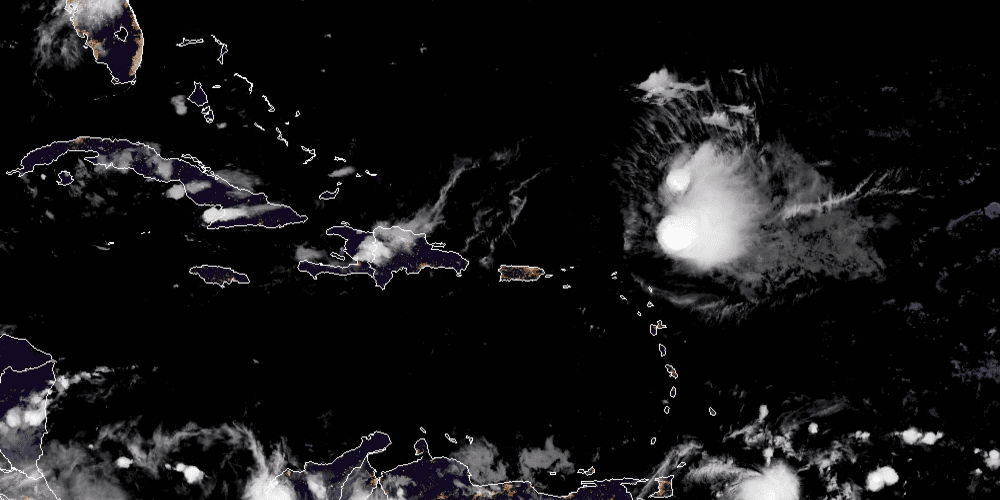 Tropical Storm Josephine continued passing some 200 or more miles north of St. John, the National Hurricane Center reported Saturday night, far enough north that it posed no danger to the Virgin Islands, although the agency advised residents to keep an eye on the storm.
There are no coastal watches or warnings in effect.
Meanwhile, locally heavy rainfall from the storm is possible in the northern Leeward Islands, the Virgin Islands, and Puerto Rico. Isolated minor flooding is possible in Puerto Rico through Monday, the NHC said.
With winds to 45 miles per hour, Josephine is tracking to the west-northwest at 15 miles per hour. There was little change in strength Saturday as the storm encountered unfavorable environmental conditions, such as increasing wind shear and dry air. It is expected to weaken over the weekend as it continues to feel the effects of westerly shear, and the low cloud swirl denoting the center is partly exposed at the western edge of the convection.