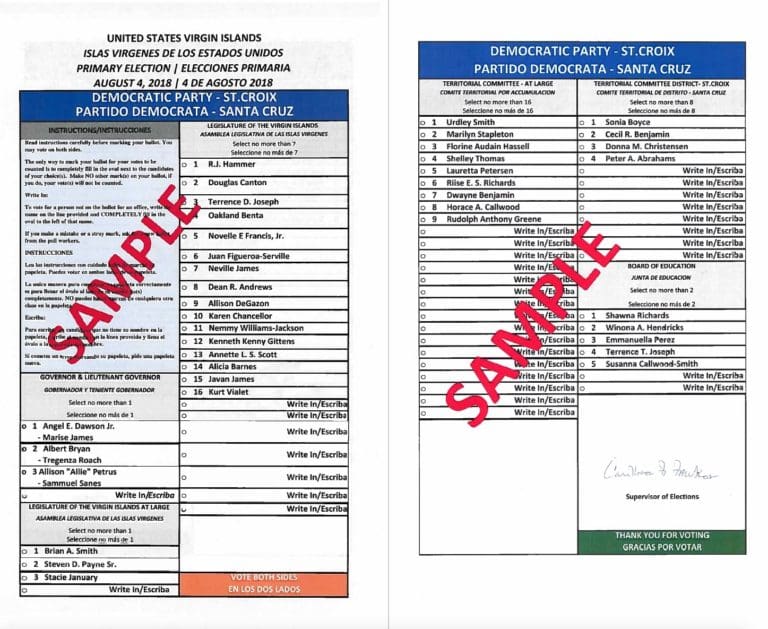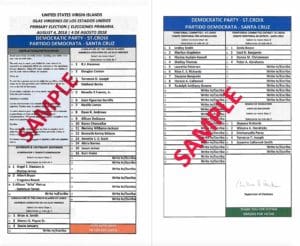 The Board of Elections will be meeting on Monday, Aug. 3, to begin counting the 2020 Primary Election walk-in and mail-in ballots. The counting will be held at the Elections System offices starting at 2 p.m. The office locations are:
St. Croix Elections Office at Sunny Isle Annex, Unit 4
St. Thomas Elections Office at Lockhart Gardens (Upstairs Banco Popular)
The media, candidates and the public are invited to view the process.
Due to COVID-19, the Elections System has placed the necessary health and safety protocols in place to ensure the safety of the board members, staff and candidates. Masks or facial covering must be worn correctly covering the nose and mouth; hands must be sanitized before entry; there will be temperature screenings; and 6ft. social distancing.
If there are any questions or concerns, contact the Elections offices at 340-773-1021 (St. Croix Elections Office) or 340-774-3107 (St. Thomas Elections Office).