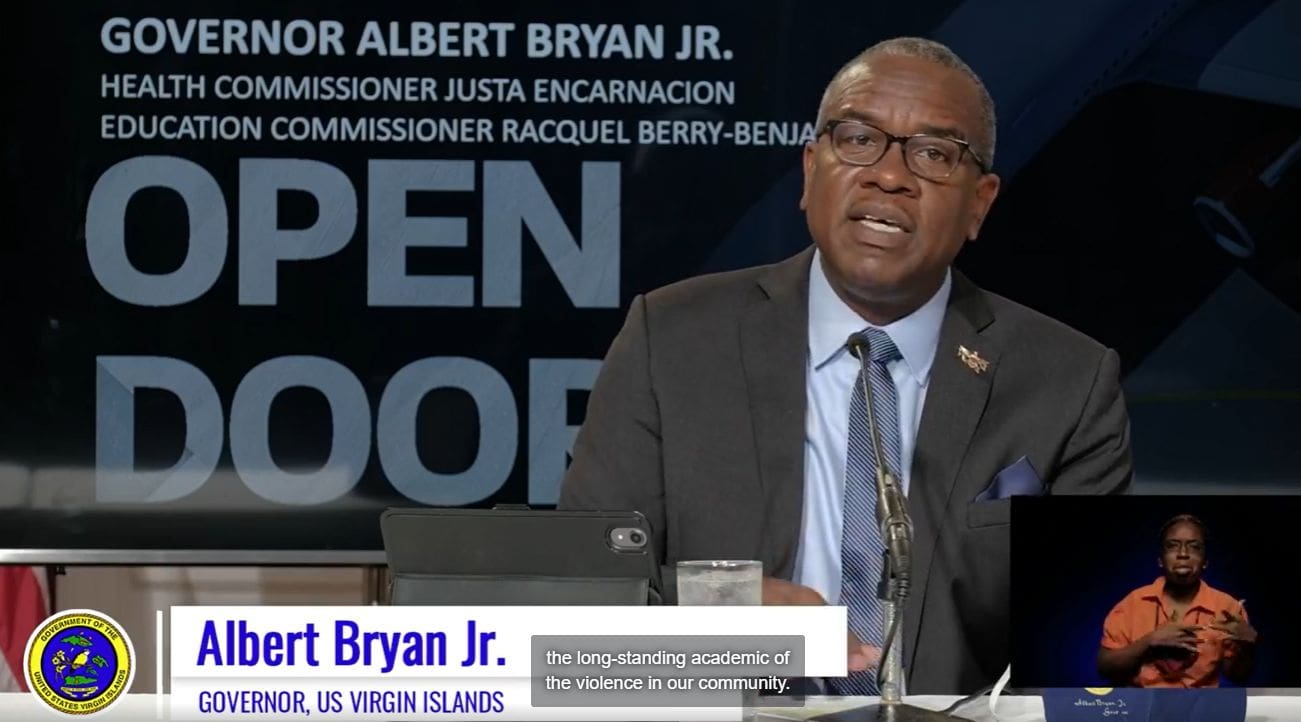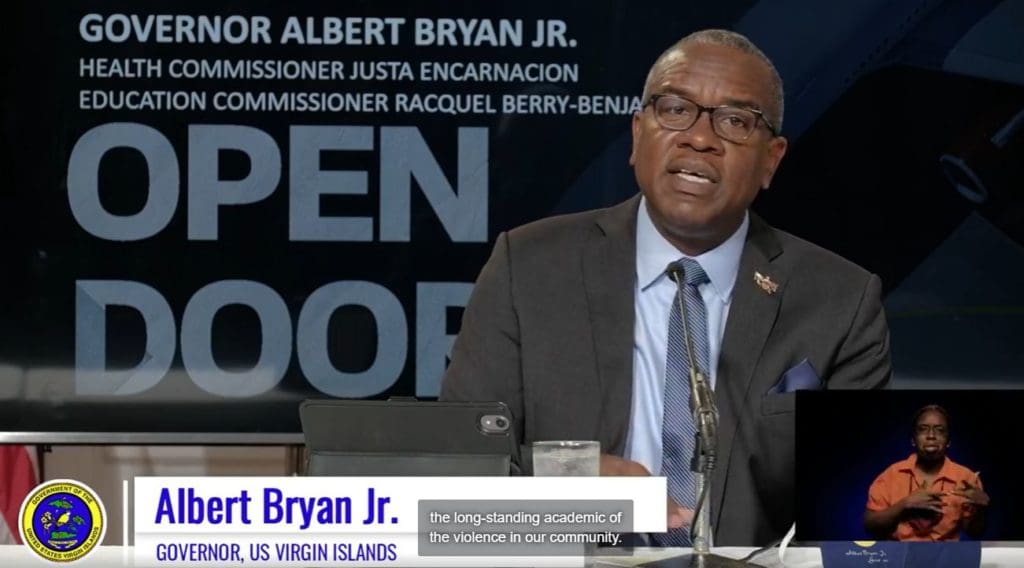 Two days after a national news outlet cast the spotlight on the territory and its surge in COVID-19 cases, Gov. Albert Bryan Jr. called for the public to put the cases in perspective, saying that the outbreak is contained to the Limetree Bay refinery on St. Croix, which is now seeing a decrease in positivity rates among contractors after continued testing.
The article on msn.com described the U.S. Virgin Islands as the "hottest of hotspots" based on recent data, though Bryan said during a Thursday press briefing that the territory is ahead of projections released in March and April when it was initially thought that there would be upwards of 2,000 hospitalizations.
"And back then, we didn't have the respirators, over 100 now that are available to us, the extra hospital beds or the knowledge of how to handle this virus," he added. What's most important now is continuing to contain the spread on St. Croix, Bryan said, and he explained that the entire population of the Limetree Bay refinery – a combination of about 3,000 employees from both St. Croix and off-island – is being tested every two weeks to ensure that happens. Some 88 positive cases are directly linked to the facility, and Bryan said both the government and Limetree's management continue to prohibit new contractors from arriving and are conducting temperature checks and contact tracing within the community.
Bryan said he has been asked by residents to shut down the facility and has contemplated it, but he said he also had to weigh both sides of the issue.
"We are prepared to take the necessary steps to temporarily curtail operations, but if we shut down the refinery for two weeks, it means they are going to ship every single person out of here including our local people, over 1,000 of them, who will be out of a job and not have the means to feed their family," he said. "And, it will take six to eight weeks to get started again and during that time, they will once again ship in 2,000 people who have been exposed to COVID all over the U.S. They are looking to finish the project in mid-August to early September, so we are monitoring it closely so we can pare down the people we have there."
On Wednesday, 400 tests were conducted among the Limetree population, and only one came back positive, showing signs of improvement, the governor added.
In the meantime, there are 123 active cases territorywide – 74 within Limetree Bay – and of the 5,453 tests conducted so far, 249 have been positive, with 5,036 negative and 168 tests pending. There have been six deaths recorded, and there is currently one patient each at the Gov. Juan F. Luis Hospital on St. Croix and the Schneider Regional Medical Center on St. Thomas.
"In terms of testing, we were at two percent of our population," Bryan said. "Now we are at five percent, and we won't stop until we get to 10 [percent], or 10,000 people tested."
As more visitors continue to fly into the territory, Bryan said public health teams monitored activity at the airports Wednesday, when new travel restrictions for passengers from states with a 10 percent positivity rate went into effect.
"It's a tough order to require everyone to do this, to monitor this system and to make sure people stay quarantined, and we are looking at where the gaps are making sure we secure those gaps," he said. Over the next few days, the Tourism Department will be launching a website and app that will help streamline the process, allowing travelers to upload their COVID-19 test results, which will cut down on bottlenecks on the tarmac and baggage claim areas where temperature and body heat checks are being conducted.