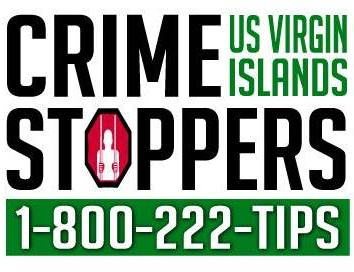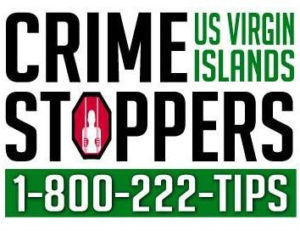 The anonymous tip service, Crime Stoppers USVI, is offering as much as $10,000 for information leading to the arrest of any individual or individuals responsible for any unsolved homicides in the territory. In its Crime of the Week feature this week, Crime Stoppers is focusing on two high profile double homicides.
ST. CROIX – On March 20, 2020, at around 9:04 p.m., the 911 emergency call center received reports of two individuals in the bush area of the old cockpit in Estate Glynn, and that the individuals appeared to be covered in blood. Officers arrived and found a male victim with no vital signs and another male victim with signs of life. The victim who was still alive was transported via ambulance to the Gov. Juan F. Luis Hospital where he later succumbed to his injuries. Both males suffered gunshot wounds about the body.
The victims were identified by next of kin as 29-year-old Malik Graham and 23-year-old Malcolm Francis. Crime Stoppers is offering a $10,000 reward for information leading to an arrest of the individual or individuals responsible.
ST. THOMAS – On Thursday, July 9, 2020, at approximately 12:58 p.m., the 911 call center received a call reporting shots fired in the area of Tutu Hi-Rise. Units from the Mariel C. Newton Command and units from the Criminal Investigation Bureau traveled to Tutu Hi-Rise where they found two males who appeared to have sustained gunshot wounds. One male was unresponsive, and emergency medical technicians who were on scene concluded that he did not have any vital signs. The other male was transported to Schneider Regional Medical Center via ambulance, where he later succumbed to his injuries.
Next of kin identified the victims as 29-year-old Rique Ashby and 14-year-old Aaron Ashby. ATF is offering a $10,000 reward for information leading to an arrest.
Anyone with information on the Crime of the Week cases or any other crime can call Crime Stoppers USVI at 1-800-222-8477 (1-800-222-TIPS) or submit a tip online at www.P3tips.com or www.crimestoppersvi.org.
Callers will be issued a confidential PIN and are encouraged to check back frequently for reward eligibility. Information that leads to the resolution of a crime can qualify the caller for an anonymous cash reward.