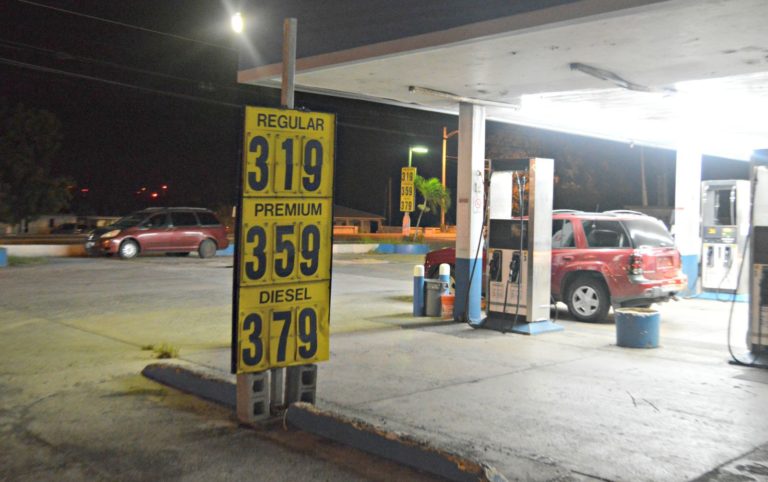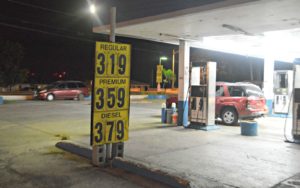 V.I. Fire Service Director Daryl George cautions local service station owners, employees and the general public against potential fire hazards and unsafe practices that were recently observed at several local service stations.
Fuel station owners, employees and the general public are reminded that smoking materials, including matches and lighters, may not be used within 20 feet (6 meters) of any area used for fueling, servicing fuel systems for internal combustion engines, or receiving or dispensing of Class 1 liquid.
Class 1 liquids are defined as any liquid having a flashpoint of fewer than 100 degrees Fahrenheit (100⁰ F) and include gasoline, naphtha and associated petroleum products. Gas station owners are required, by law, to post conspicuous and legible signs prohibiting smoking within the sight of the customer being served.
The motors/engines of all equipment being fueled must be shut off during the fueling operation except for emergency generators or pumps, where a continuing operation is essential. Gas pumps and stations shall cease fuel distribution while gasoline tankers are refilling service station tanks. Gasoline produces vapors that are easily ignitable. Additionally, gasoline vapor is heavier than air and consequentially spreads low at ground level. Potentially dangerous conditions are created when gasoline tankers are refilling the station's tanks while customers are simultaneously permitted to pump gas within the proximity of varied heat sources such as engines and electrical parts.
In order to ensure the continued safety of service station employees, customers and the general public, it is the responsibility of each service station to make sure that the above orders are properly complied with at all times.
Anyone found in violation of this order shall be subject to a fine of not more than $500 or imprisoned for not more than one year, or both.