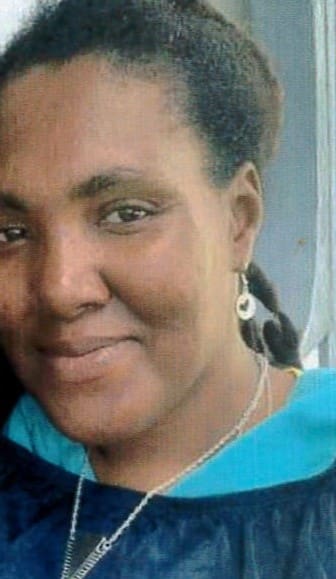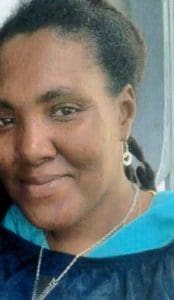 The family of Antonia Maria Navarro Sorhaindo is saddened to announce her passing on Tuesday, May 26.
Antonia was born on Jan. 13, 1980, on St. Croix. She was a graduate of Central High School in June 1997. Right after graduating high school, she worked at Pizza Hut for a short time. She attended the University of the Virgin Islands and took some courses, then decided to take up nursing assistant at the vocational school (St. Croix Educational Complex).
She worked as a nursing assistant at two private homes. During that time, she was doing a correspondence course on dental assistant by mail and was hired to work with dentist Prudoff. She also worked with dentist Colbert and then dentist Fabio. She worked after that at Head Start. Having three small children at the time, she decided to stay home as a housewife and took a part-time job at Amos John's store near her home where she took the two children with her while the older one attended school.
She was preceded in death by her maternal grandparents: Marion and Americus Jackson Sr.; paternal grandparents: Librada and Gabino Navar ro; uncles:  Abilio and Justino Navarro; aunt, Maria Navarro (Plunkett); and brother, Luis Andres Navarro.
She is survived by her mother, Merle E. Jackson-Howell-Charles; father: Andres Navarro; brothers: Haraldo A. Charles, Henry L. Charles, Urick H. Howell, Miguel O. Navarro and Jorge A. Navarro; sister-in-law, Brenda Charles; children: J' Ann, Jason, Norman, Jahdea Sorhaindo and Jasmine Jackman; aunts: Victorina Hansen, Maureen Jackson and Marjorie Jackson Wheatley; uncles: Milton A. Jackson, Michael A. Jackson, Americus D. Jackson Jr., Joseph A. Jackson, Lloyd C. Jackson, James A. Jackson and Gerald A. Jackson; special stand-in Dad, Toulouse L. Gordon (Trecky); her estranged husband, Jason Sorhaindo; sisters-in-law: Meredith Xavier, Cathy, Helen, Dona, Elpha, and Claudia Sorhaindo; brother-in-law, Simon Sorhaindo (Donny); mother-in-law, Ann Charles Sorhaindo; and father-in-law, Norman Sorhaindo.
She is also survived by nieces: Alicia Charles, Sumaya Charles and Jai'hanna B. Howell; nephews: Haleem Charles, Kwame Beaupierre, Romeio and Rick J. Howell; special cousins: Cecelia Knowles (godmother), Antonio Petersen, Iris James, Temara Jackson Honore, Naida Navarro, LaToya Plunkett, Priscilla, Magnolia, Lillian and Mibia Navarro, Griselle Felix, Sheryl Jackson, the Carrington 's  and Mildred Senthill; and other survivors are special friends: Josette Cobb, Janella Christian, Laurie Warner, Melissa Cathy Lucien, Christina Clendenen, Karan Richards, Magnolia O'Reilly (godmother), Ohanio Guadalupe (godfather), Claudette Christian, Dr. Denise Colbert, Eloise Benjamin, Winona Seales, Eleanor George Latimore, Norma Richards, Anna Oliver, Joan Viotty, Eileen Cabey, Ann Weikel, Nurse Pauline Morgan, Patricia James, Janice Goodrich, Wilma Nisbett.
Other survivors include more special friends: Kathleen Plaskett, Debra Anduze, Estelle Mclntosh, Phyllis Rivera Ryan, Brenda Fawkes, Rita Harris, Cedelle Christopher, Hazel Lloyd, Isolina Allen, Ernest Allen, Joyce Allen, Xiomara Aquino, Neil Davis, Amos John, Joan Luis, Mr. Bacchus, James Jackman, Kissie Jackman, the Rest of the Jackman family, llda Allen and family, the Crossman family, Beverly Richards and family, Monica Thomas and family, Chrystalia Bastian, Pamela Allen, Rachel Barnett, Amelia Gill Joseph, Generis Richards, Maria Francis (Colie), the Jackson family, Vanessa, Veronica, Alba, and Karimah and companion Dale King; and special community neighbors and friends: the Charles family, Leon Petersen, the Sackey family, Gabriel Rivera Jr. and family, Tovey Davis and family, Sonia Lucien, Wilma and Khan Pope Sr. and family, the Mathews family, the Alexander family, the Samuel family, the Ovesen family, the Rodriquez family, the Nieves family, the Rivera family, the Springer family, the Johannes family, the Vasquez family, Maria Sanes and Blackie; as well as other relatives and friends too numerous to mention.
A private family viewing will be held from 3-5 p.m., Monday, June 29, at James Memorial Funeral Home.
The funeral service will be held at 10 a.m., Tuesday, June 30, at Kingshill Cemetery.
The family requests that attendees wear a face mask and adhere to the social distancing requirements.