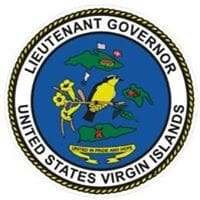 Lt. Gov. Tregenza A. Roach Esq. reminds business entities of the upcoming annual filing requirements for profit and non-profit corporations, all partnerships and limited liability companies to submit franchise taxes and annual filing fees on or before June 30 to the Division of Corporations and Trademarks. The filings are necessary for all such entities to remain in active/in good standing status and to conduct business in the territory.
The process to submit payments and filings is available on the division's online Catalyst system at: www.corporationsandtrademarks.vi.gov. The Catalyst system is accessible 24 hours-a-day, seven days-a-week. Instructions on how to create a user account, request authority over existing businesses, complete the Update Profile Service and submit filings are available at https://ltg.gov.vi/departments/corporations-trademarks/.
All non-profit corporations and limited partnerships have an annual report fee of $25 and $150, respectively, to maintain a status of active/in good standing. Failure to submit franchise taxes and annual filing fees to the division on or before the statutory deadline will result in a status of registered assessment of penalties on July 1 and the inability to file amendments.