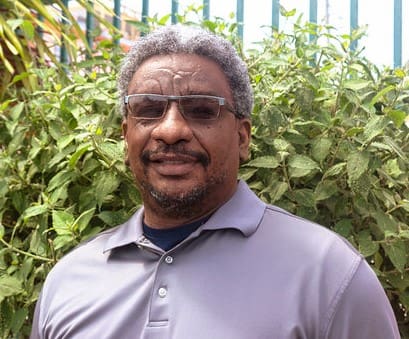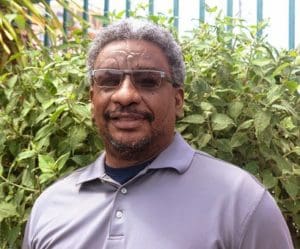 The Virgin Islands Public Broadcasting System announces its first local radio talk show on its NPR member station, WTJX-FM, 93.1. "Analyze This" will be hosted by former senator and veteran broadcaster Neville James on weekdays, beginning April 27.
"Neville is one of the most analytical and politically astute minds in the Virgin Islands," said Tanya-Marie Singh, WTJX's CEO. "He has a flawless memory and an innate talent for breaking down and dissecting numbers and data."
Neville has his roots firmly in broadcasting, following in the footsteps of his dad, Randall 'Doc' James, who was a notable television and radio personality. Neville's start in radio came during his college years at SUNY/Old Westbury, and he was a regular voice on WSTX from 1996 to 2004. Singh recalls that she regularly listened to Neville when he hosted "De Word" on WSTX prior to his first senatorial bid.
She reminisced that he had a good radio presence and had inherited his father's infectious laugh. "I realized how much he grew as a broadcaster during the 2013 Preakness Stakes," Singh said. "He attended the second leg of the triple crown to see Virgin Islander Kevin Krigger ride Goldencents, and, while he was there, he sent daily updates for WTJX to post on its Facebook page. Additionally, WTJX was able to book him on ESPN radio as a precursor to the big race."
She said, "Neville knocked that interview out of the park; he was outstanding. I am excited to bring this thoughtful and provocative show, rooted in data, not hearsay, to our community."
"I'm looking forward to continuing my longstanding relationship with our local PBS station, WTJX, with its first ever radio talk show. Given the global reach of apps like TuneIn Radio, it requires me to 'come correct'," said "Analyze This" host Neville James.
"'Analyze This' plays right into my strengths given my affinity for historical accuracy and breaking down the numbers. I'm confident we're going to meet our expectations and ultimately exceed them," James said.
"Analyze This" will begin on Monday, April 27, airing weekdays, from 8-10 a.m. The radio station doesn't have the best coverage on St. Croix yet because of an FCC moratorium on FM translators, which is needed for better coverage on St. Croix. WTJX encourages residents who are having issues receiving 93.1 FM to stream it on its website at www.wtjx.org or by utilizing one of the popular radio apps like TuneIn Radio or NextRadio. Listeners can also tell Alexa to play WTJX-FM.
"Analyze This" will be available on podcast and social media platforms in the near future.