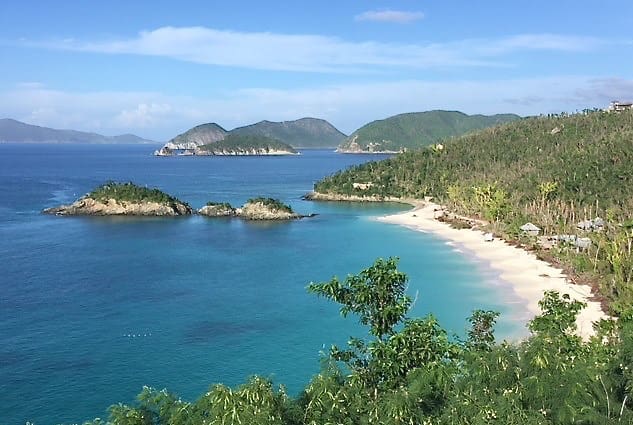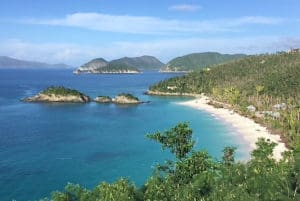 Virgin Islands National Park (VINP) is announcing additional modifications to operations to support federal, territorial and local efforts to slow the spread of the novel coronavirus (COVID-19) and to protect park resources. Beginning April 10, the park will resume mooring fee collection in order to help boaters during the territorial stay-at-home order. In addition, the Government of the Virgin Islands requires all boaters to complete the one-page health screening form.
The health and safety of park visitors, employees, volunteers and partners is our number one priority. The National Park Service (NPS) is working with federal, territorial and local authorities to closely monitor COVID-19. It will notify the public when it resumes full operations and provide updates on its website (www.nps.gov/viis) and social media channels.
"We heard from boaters who are requesting to maintain their mooring during the territorial stay-at-home order. And we heard from residents who want assurance that federal and territorial rules are being followed," Park Superintendent Nigel Fields said. "This reservation approach allows mariners to determine their length of stay within 30 days while being good stewards of St John's waters, shorelines and beaches."
Closures established on March 23 and April 6 remain in effect. VINP is offering very limited services outside those that support visitor or resource protection. Park rangers remain on duty and park regulations will be enforced.
The waters of Virgin Islands Coral Reef National Monument remain open. Law enforcement staff will remain on duty and may be reached at 1-866-995-8467.
NPS encourages people who choose to visit the waters of VI National Park during this pandemic to adhere to guidance from the Centers for Disease Control and Prevention (CDC) and territory and local public health authorities to protect visitors and employees. As services are limited, the NPS urges visitors to continue to practice "Leave No Trace" principles including pack-in and pack-out, to keep outdoor spaces safe and healthy.
Frequently Asked Questions
How do I a reserve a park mooring for my vessel?
During the Territorial State of Emergency, the following applies for reserving a park mooring for up to 30 days:
Come to the Cruz Bay Visitor Center Pavilion at the date and time associated with your mooring bay. Have cash or credit card, the name of your boat, and the buoy number.
0800-0900 Hawksnest (April 10)/ Salt Pond (April 11)
0930-1030 Leinster (April 10)/ Lameshur (April 11)
1100-1230 Maho (April 10)/
1100-1300 Francis (April 11)
1300-1500 Honeymoon and Caneel (April 10)/ all remaining are first-come, first-served (April 11)
0900-1100 All remaining are first-come, first-served (April 13)
Details: A numbered reservation buoy, corresponding with each numbered buoy in the park, will be available at the Cruz Bay dock upon making an advance payment for overnight mooring. It is important that boaters currently moored in the park make note of their mooring number before departing to pay at the Cruz Bay dock.
Boaters are to arrive at the Cruz Bay dock during the allotted time for their designated bay.
Boaters will pick up their numbered reservation buoy that corresponds with the moor they have been or will be using.
Boaters use the "iron ranger" pay station by the dock and flagpole to complete the registration envelope. For safety purposes, boaters must remain six feet apart when completing the information and approaching the pay station. The following information will be needed:

Boater name, address and email address
Vessel name
Length of stay
Senior Pass or Access Pass number (if applicable)
Payment information and signature

Once the registration envelop is completed, boaters will approach the on-site park ranger to confirm registration information, length of stay and reservation mooring number.
What is the schedule of fees?
Normal overnight fees apply as follows: $26 per vessel per night or $13 per vessel per night for Senior Pass holders or Access Pass holders. Fees are nonnegotiable and nonrefundable. It is suggested that fees are paid up to two weeks at one time. 30 days maximum or up to May15 — whichever is first.
Where can I dispose of wastes/ trash?
You must travel offshore three miles or make pumping arrangements for sewage. Trash pickup from your boat may be available for a fee. Ultimately, trash removal is your responsibility. Boaters are encouraged to use authorized National Park Service (NPS) permitted trash collectors providing convenient boat-to-boat service or land-based trash disposal.  All NPS facilities are closed due to the territorial stay-at-home order. NPS trash receptacles must not be used.  Boater trash must not be left on shore.  All are expected to be good stewards and to help care for the national park and for St. John.
May we swim or snorkel?
Yes, but be mindful of the number of vessels around you, and remember, the beaches are closed until further notice.
Can we access park roads from the beach during the closure?
Yes, but only for travelling to get provisions, remove trash or other essential activities. Beaches and trails are closed to recreational activities, and, as always, glass and dogs are not permitted on beaches.
Must I remain on the boat overnight?
Yes. Mooring in park bays is currently intended to provide visitors with a location to shelter in place and practice social distancing. Using NPS moorings for vessel storage is not permitted.
Where can I dispose of sewage and liquid waste?
Sewage discharge in park waters is strictly prohibited. Vessels must travel three miles offshore or must make arrangements for pumping.
Is the fee refundable if my departure is sooner than what I paid for or if the bay is closed by the NPS?
No, all fees are nonrefundable.
Can we temporarily leave a dingy on the beach while getting essential supplies?
Yes, enter the bays via the designated buoy channel; tie to a dinghy line just offshore or beach your boat. Do not tie off on vegetation, rocks or other natural features. Do not leave your boat ashore overnight.
Where can we walk our pet?
Beaches, trails and parking lots are closed until further notice. You may walk your dog along a safe portion of the road or take your pet outside of the park.
Credit card or cash?
Credit cards are preferred for safety of park staff.
How do I check out and return the reservation buoy?
Registered mariners will receive check-out information via email from park staff.  They may also confirm any last minute or unexpected changes with their bay hosts.