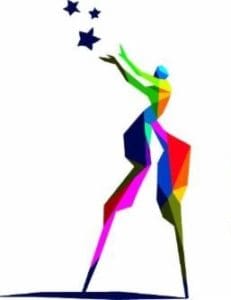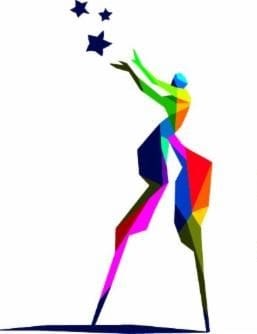 The safety of residents and visitors to the U.S. Virgin Islands (USVI) is the V.I. Department of Tourism's priority as it works together to minimize the spread of coronavirus (COVID-19).
Information will be shared at www.usviupdate.com as it becomes available.
Over View
There are currently 42 confirmed cases of COVID-19 in the territory. Of those, 34 have recovered. The territory has sustained its first death due to the COVID-19 pandemic.
The department's efforts are part of a coordinated approach with the Office of the Governor, the USVI Department of Health (DOH), the Virgin Islands Territorial Emergency Management Agency (VITEMA) and other local agencies. In addition, the department is adhering to all guidance from federal agencies, including the Centers for Disease Control and Prevention (CDC) as well as the White House Coronavirus Task Force, World Health Organization, the Caribbean Public Health Agency and the Caribbean Hotel and Tourism Association.
The Department of Tourism has taken steps to ensure that all tourism stakeholders have the latest information on COVID-19 containment and mitigation protocols; prevention measures; travel information; hygiene, food handling, and cleaning and disinfecting protocols; and guidance for what to do if they or their guests begin experiencing symptoms.
Travel Advisory
The Governor of the USVI has issued an executive order calling for all accommodations providers not to accept any new leisure guests until April 30. Leisure visitors are strongly encouraged to remain at home and follow the COVID-19 prevention measures recommended by public health experts. Business travelers, flight crews, health officials, emergency personnel, government guests and persons who reside in the USVI may travel to and from the territory.
Individuals who are ill should stay at home, in their vacation homes or in a hotel. Leading health organizations recommend that those who are sick avoid travel until they have recovered fully. The CDC recommends that "because COVID-19 can be more serious in older adults and those with chronic medical conditions, people in these groups should talk to a health care provider and consider postponing travel."
Travelers to the USVI are requested to self-quarantine for 14 days.
Accommodations
Effective March 25 through April 30, accommodations providers may not accept any new leisure guests as the territory joins other destinations in global efforts to help stop the spread of COVID-19. Guests who have already checked into lodging facilities are advised to return home, but can remain in the territory if they choose.
Hotels and other accommodations providers will accept business travelers, flight crews, health officials, emergency personnel and government guests. Visitors who have made plans to visit the territory between March 25 and the end of April are advised to contact their respective travel partners regarding relevant cancellation policies.
According to the USVI Hotel & Tourism Association, the following hotels and accommodations providers are operational:
St. Thomas – Bluebeard's Castle, Emerald Beach Resort, Green Iguana Hotel, Secret Harbour Beach Resort and Calypso Realty
St. Croix – The Buccaneer Hotel, Carambola Beach Resort & Spa, Club Comanche Hotel, The Fred, Caravelle Hotel & Casino, Sand Castle on the Beach, Sugar Apple Bed & Breakfast, Tamarind Reef Resort and King's Alley Hotel
https://docs.google.com/document/d/15bHbZv_MnJWnL7HO7UvUwKK7IPOyY7jkN1SkRoI93KY
Airports
Cyril E. King Airport on St. Thomas and Henry E. Rohlsen Airport on St. Croix are open for inbound and outbound travel. Adjustments in travel itineraries are at the discretion of each airline, in accordance with travel restrictions, as determined by the U.S. Federal Government. Travelers are advised to contact the airlines directly for the most current information.
Cancellations and schedule reductions to the territory have been announced by major carriers, including American Airlines, Delta Air Lines, JetBlue Airways, LIAT, Spirit Airlines and United Airlines.
V.I. health officials are beginning to screen incoming passengers to identify potential health risks, and travelers may be required to take the COVID-19 test. All arriving passengers are requested to follow any stay-at-home directives ordered by the governor, and they should monitor themselves for 14 days. The current stay-at-home order for the public is in effect through April 30; the state of emergency is in effect through May 12.
Everyone is encouraged to monitor United States Customs and Border Protection (CBP) and Transportation Security Administration (TSA) websites for travel advisories and other pertinent airline screening guidelines.
Seaports
The Government of the U.S. Virgin Islands, The West Indian Company Ltd. and the V.I. Port Authority have temporarily shut down the ports and docks in the territory to cruise ships with passengers on board. This measure applies only to cruise ships with passengers aboard. At this time, cargo and supply ships entering the USVI ports are exempt from the restriction.
Cruise lines have temporarily suspended cruise ship operations for passengers from U.S. ports of call.
Disney Cruise Line has extended suspension of all new departures through April 28.
Norwegian Cruise Line has extended the suspension of voyages until May 10.
Royal Caribbean International, Celebrity Cruises and Carnival Cruise Line have extended their suspension until May 11.
Seabourn has paused global operations through May 14.
MSC plans to resume sailing on May 30.
Marine Industry
Vessels under 300 tons must clear with United States Customs and Border Protection (CBP). Marine vessels 300 tons and over are required to clear with the United States Coast Guard (USCG). Vessels that are registered with marinas must be cleared by appointment.
All vessels currently anchoring, or seeking to anchor, in the waters of the U.S. Virgin Islands for any length of time in any bay are required to obtain a long-term anchoring permit, and they will be required to pay long-term anchoring fees. The application is available at https://bit.ly/2R5JuQw. Questions regarding anchoring may be directed to [email protected].
All persons must complete the passenger screening form/health questionnaire, which can be found at https://bit.ly/3bLgSDV. All persons will also have to abide by a 14-day quarantine before coming on land.
No on-boarding of passengers is allowed at this time, and all persons aboard vessels anchoring in the territory must abide by the Governor's Stay-at-Home Order, minimizing contact with others and only coming onshore for essential functions.
The Department of Planning and Natural Resources (DPNR) recommends the use of online concierge services for provisioning, to the greatest extent possible.
Vessels are required to abide by orders and compliance requests of the USCG, CBP, DPNR and all Emergency Executive Orders (as supplemented) issued by the governor.
Mail-in procedures for the renewal of boat registration and moorings can be found at https://bit.ly/2wevHzW. Applications may be emailed to [email protected].
For additional information, visit DPNR's website at https://dpnr.vi.gov/.
Inter-Island Ferries
Travelers are asked to reduce travel on inter-island ferries as the Government works with authorities to reduce density and ensure social distancing. The St. John-St. Thomas passenger ferries are operating. The QE IV Ferry, which services the St. Croix-St. Thomas route, is not operating until further notice.
Festivals and Events
The following events* have been postponed:
St. Thomas International Regatta
Carnival Virgin Islands, St. Thomas
Taste of St. Croix
St. Croix Food & Wine Experience
USVI Tennis Cup
Virgin Islands Literary Festival and Book Fair (VI Lit Fest)
*This list will be updated as information becomes available
Public Relations
The Department of Tourism has been developing creative messages to educate travelers about coronavirus (COVID-19) as well as encourage them to remain at home, keep their loved ones safe and healthy, and follow the prevention measures recommended by public health experts. These messages have been shared via Tourism's social media handles, the Commissioner of Tourism's Facebook Page, www.usviupdate.com and through numerous media outlets.
USVI Department of Tourism
The offices of the Department of Tourism are closed until further notice. Visitors or residents who have tourism-related inquiries are asked to visit www.usviupdate.com or email [email protected]. Messages left on the department's voice mail system are accessed regularly. To contact the Department of Tourism's office in the St. Thomas-St. John District, call 774-8784. The St. Croix office can be contacted at 772-0357. The department's toll-free number can be accessed at (800) 372-USVI (8784).
Mass Gatherings
The U.S. Virgin Islands is complying with CDC guidance for large events and mass gatherings, and it recommends that organizers (whether groups or individuals) cancel or postpone in-person events that consist of 10 or more individuals.
All bars are closed.
Restaurants are restricted to drive-through, delivery and take-away services.
Picnics and barbecues are not permitted.
The beaches are open, but beach-goers must practice social distancing.
Taxis and safari vans may accommodate only half their normal capacity.
Containment and Mitigation Measures
The Department of Health and Department of Tourism are advising the public to engage in the following prevention and control measures:
Avoid close contact with people who are sick.
Avoid touching your eyes, nose, and mouth with unwashed hands.
Wash your hands often with soap and water for at least 20 seconds. Use an alcohol-based hand sanitizer that contains at least 60 percent alcohol if soap and water are not available.
Gatherings of large groups are not recommended.
If you are sick, to keep from spreading respiratory illness to others, you should:
Stay at home or at your hotel when you are sick.
Cover your cough or sneeze with a tissue, then throw the tissue in the trash.
Clean and disinfect frequently touched objects and surfaces.
For CDC Environmental Cleaning and Disinfection Recommendations, visit https://bit.ly/2yswuOd.
Marketing and Advertising
All national media advertising has been paused as global travel demand has dipped significantly. The Department of Tourism is mobilizing a robust digital and social media awareness campaign encouraging visitors and the diaspora to stay connected to the destination. At the same time, Tourism is in crisis communication and conservation odes, and it will fully deploy its resources to attract visitors once the recovery begins.
Alerts and Information
Be prudent and vigilant. Sign up for alertVI to receive timely alerts in English and Spanish; text COVID19USVI to 888777.
For additional information or to report a suspected case of COVID-19, call the Department of Health's Epidemiology Division at 718-1311 ext. 3891 or 712-6299 (St. Croix) or call 774-7477 ext. 5647 or 776-1519 (St. Thomas).
For non-medical questions, contact the VITEMA hotline at 715-6843.
The V.I. Department of Tourism encourages the public to rely on official sources of information, such as www.cdc.gov/nCoV or www.doh.vi.gov.
For current industry information about the U.S. Virgin Islands, visit www.usviupdate.com.