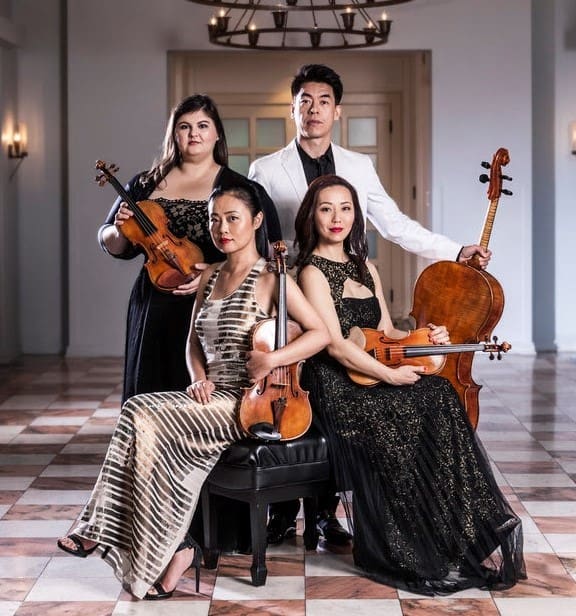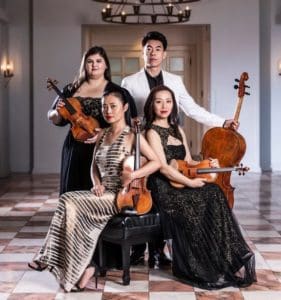 Until The Forum and its audiences can all meet again in person, it will be sharing updates and listening tips of artists who have performed live at the Forum over the years.
Also, a link to the weekly streaming options of the MET Opera and the National Theater will be provided.
In the meantime, Forum is looking forward to hearing from you! Email: theforumusvi@gmail.com or Cell: (1) 646-725-3353
What are your suggestions on events and artist for us to share with you?
The Forum would like to use this platform to stay connected and to uplift our spirits by sharing amazing performances during these intense times. Please, email or call us with your thoughts!
Since we were not able to present publicly the wonderful sounds of the Vega String Quartet, the Forum will start this new session of The Forum Online with:
THE VEGA STRING QUARTET
The Vega String Quartet, Quartet-in-Residence at Emory University, is cultivating a new generation of chamber music lovers through dynamic performances and innovative community engagement.
The music, when it began, simply took over and created a space of its own. Nor did the quartet impose an interpretation on the music; rather, the musicians played with a deceptive simplicity and fluidity that made difficult passages seem childlike in their straightforwardness. — The New York Times
The Vega String Quartet, started the Beethoven 2020 project in January 2020 with the purpose to have six of these special concerts presented at Emory University. Because they will not be able to pursue the project momentarily, the Vega Quartet released the video recording of their first performance for all of so that everyone will be able to sit back, relax and enjoy the amazing sounds of the Quartet.
Click below for the
Beethoven String Quartet Cycle Concert 1:
On the YouTube Video, scroll to 10:28 min; this is when the music starts.
Elizabeth Fayette – violin
Jessica Shuang Wu – violin
Yinzi Kong – viola
Guang Wang – cello