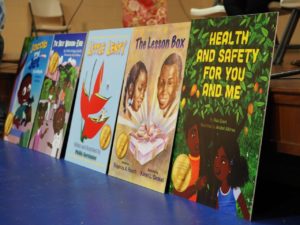 Commissioner Jean-Pierre L. Oriol of the Department of Planning and Natural Resources has announced the re-launching of 'Story Time Hour' at Charles Wesley Turnbull Regional Public Library on St. Thomas.
This initiative will foster and promote community involvement and serve as a catalyst for youngsters to develop a love for reading and for their library.
The Story Time hour will resume at 10:15 a.m., Wednesday, March 11, and continue every Wednesday in the Children's Room.