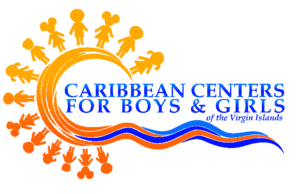 The Caribbean Center for Boys and Girls of the Virgin Islands (CCBGVI) celebrates its 47th anniversary during the month of March. The organization first began serving the children on St. Croix in 1973 and has since expanded to St. Thomas. Today it is the oldest and largest 501(c) non-profit youth development organization in the territory, serving over 200 children daily.
Coinciding with Virgin Islands History Month, the goal of both celebrations is to understand the history of the Caribbean and how to spring forward towards a positive future for the community at large.
The center's mission is to provide a caring learning environment dedicated to enriching the educational, social, emotional and cultural opportunities of youth and families.
"Imagine what we could do when we all come together and give just one dollar. All of us together can make an impactful change with small acts when we do it together," said Emmanuella Perez-Cassius, director of programming. "We can lift each other into greatness."
CCBGVI is trying to lift the community through youth development, and this community should join in on the action to help us with our mission to build ourselves," said O'Neil Canton, executive director.
On Friday, March 12, the Caribbean Center for Boys and Girls is asking everyone to donate $1 through www.PayPal.me/CCBGVI. If each member of the Caribbean community joins together, CCBGVI will be able to expand programming and repair hurricane damages to their facilities. Every dollar donated will represent how people can work together to build this community through youth development.
If donating money is not feasible, there are other ways to get into action with CCBGVI this month. Visit its social media pages and "like" or follow the organization to stay up to date. Any way possible, take a moment this month to "Get Into Action with CCBGVI!"