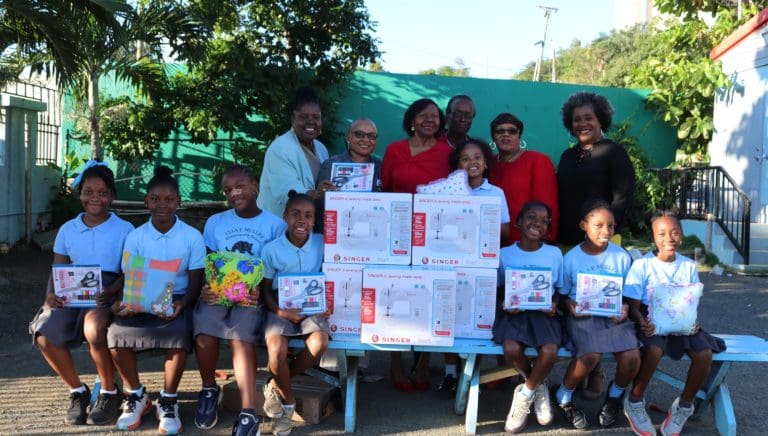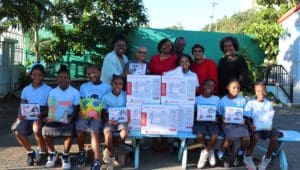 Members of Eta Phi Beta Sorority Inc. donated six sewing machines and sewing supplies totaling $500 to the Ulla F. Muller Elementary School on Jan. 29 in an effort to support the school's newly formed sewing club.
According to Principal Carolyn Archer, a variety of clubs were created at the school in order to engage students in non-traditional trades and skills. The new clubs include sewing, board games (logic based), line dancing, music, art and graphic design.
"The creation of the clubs came out of a need for increased supervision, but it opened up an opportunity for us to engage our students in a different way and teach them some marketable skills, thanks to our very supportive staff," Archer said.
Eta Phi Beta, founded in Detroit, Michigan, primarily focuses on assisting disabled members of the community. However, in honor of the late Ulla F. Muller, a former member of the sorority and namesake of the school, the group continues to support programs at the elementary school. After learning of the sewing club's needs, Eta Phi Beta's project coordinator, Marcella Collier, was compelled to help.
"When Principal Archer made me aware of the needs of the sewing club, I suggested to our sisters that we make an effort to acquire sewing machines and other sewing supplies for the club," Collier said.
Archer welcomes any organization that wishes to support the school's other clubs. Interested persons may visit the school's main office.